Mattis: Syria still has chemical weapons
by
Corey Dickstein
April 21, 2017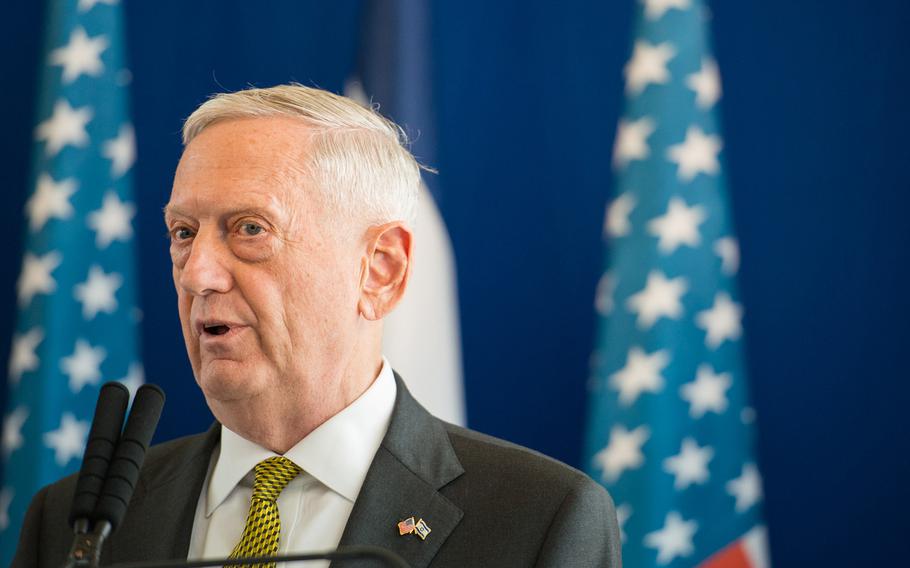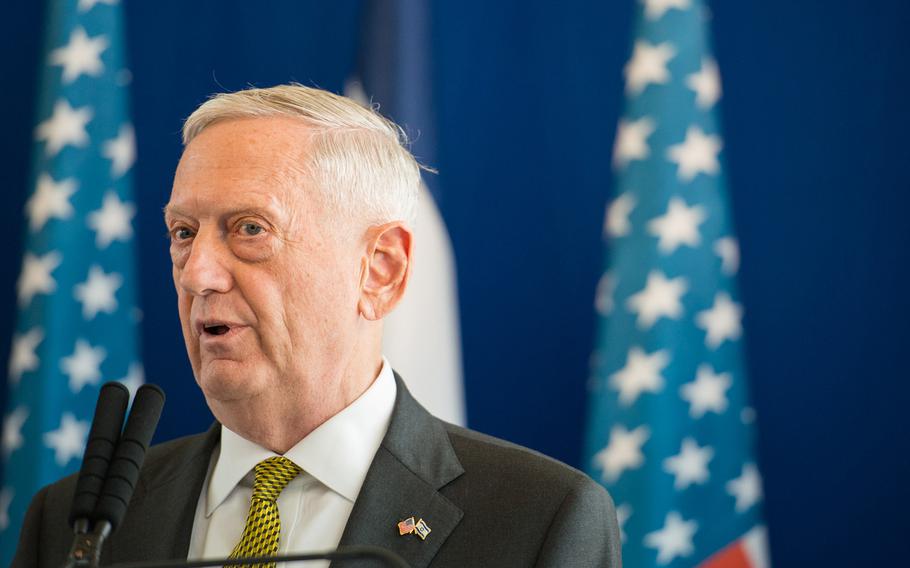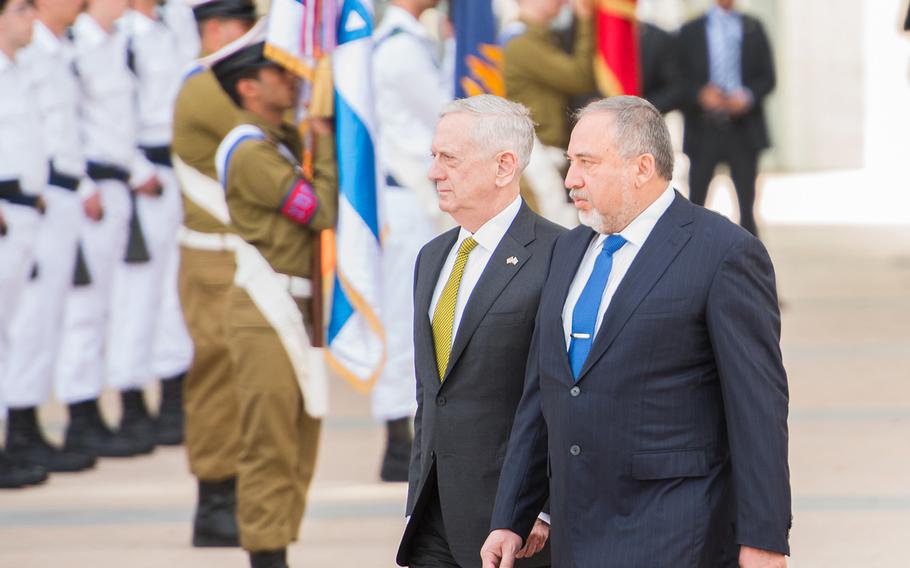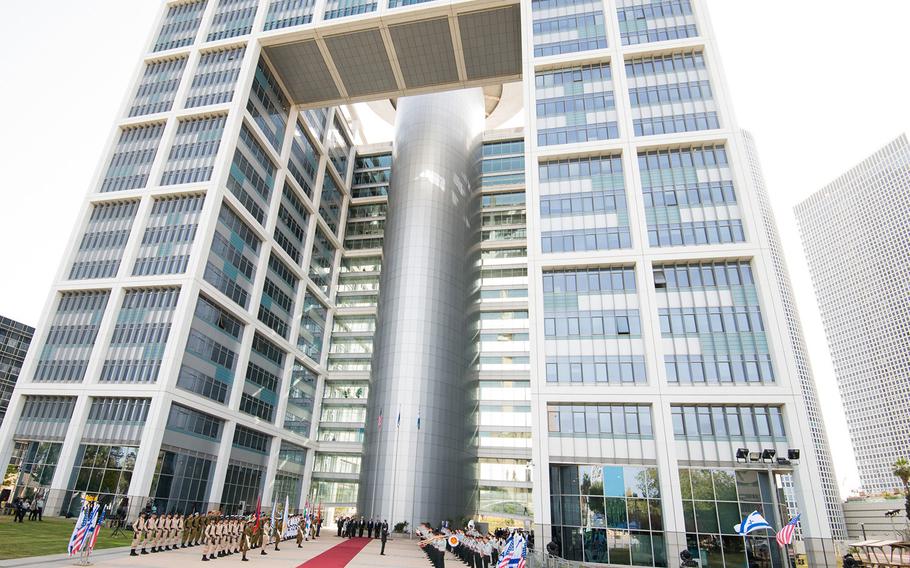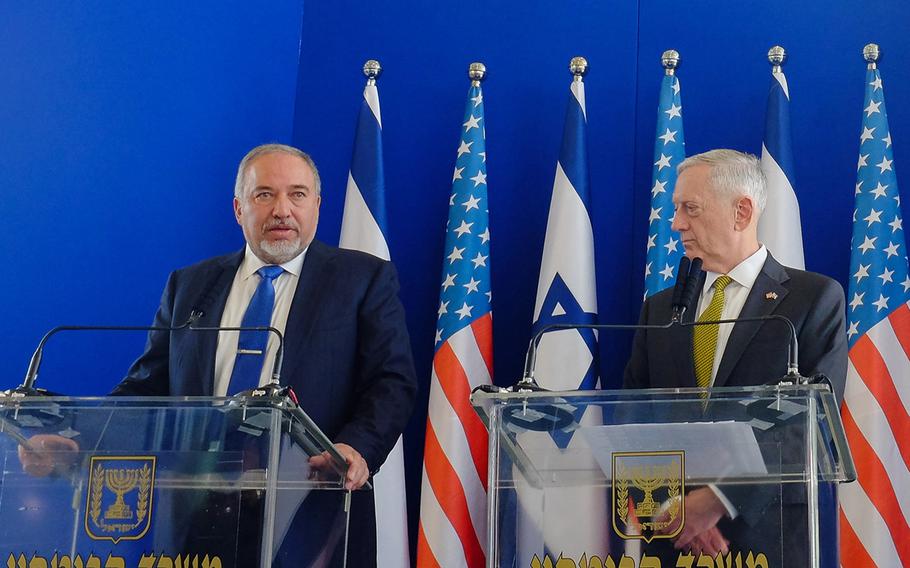 TEL AVIV, Israel — The Syrian government has dispersed its warplanes in recent days and has retained some of its chemical weapons, U.S. Defense Secretary Jim Mattis said Friday in Israel, where he joined top Israeli leaders in condemning Iran's influence on the region.
At a news conference in Tel Aviv, Mattis confirmed Syria had moved its combat aircraft. He spoke alongside his Israeli counterpart, Avigdor Lieberman.
"They have dispersed their aircraft, no doubt," Mattis said. "They have dispersed their aircraft in recent days."
The regime moved its warplanes to a Russian air base in Latakia, presumably in case of a second U.S. missile attack.
The United States destroyed more than 20 Syrian planes in an April 6 missile strike on a Syrian air base in retaliation for President Bashar Assad's sarin gas attack on civilians on April 4. Assad has denied his military's involvement in that attack.
Mattis said Friday that the regime has retained some of its chemical weapons even after the U.S. launched 59 Tomahawk missiles at al-Sharat air base. He called on the international community to find a diplomatic solution to the problem.
"The bottom line is, I can say authoritatively they have retained some (chemical weapons)," Mattis said. "It's a violation of the United Nations Security Council resolutions."
Israeli defense officials said this week that Syria possess up to 3 tons of chemical weapons, according to The Associated Press.
Lieberman declined to comment on the size of Syria's chemical weapons stock, but he said there was no doubt Assad's regime was behind the April attack in Idlib.
Lieberman largely blamed Iran — which has bolstered Assad in the nation's six-year civil war — for the instability in Syria and the Middle East, echoing recent comments by Mattis.
"No doubt the main problem, not only for us in Israel, but for the entire world, is an axis of evil from North Korea to Tehran to Damascus to the Hezbollah in Beirut," the Israeli defense minister said. "No doubt the main link in this chain — it is Iran."
Mattis, who met later Friday with Prime Minister Benjamin Netanyahu, said the United States would continue its support for Israel and other Middle East partners in fighting Iran's influence on the region.
"If good people don't band together then bad people do a lot of damage in this world," Mattis said.
dickstein.corey@stripes.com Twitter: @CDicksteinDC