Marine Raider who died in Iraq in August was killed by enemy fire, military confirms
by
Caitlin M. Kenney
November 27, 2019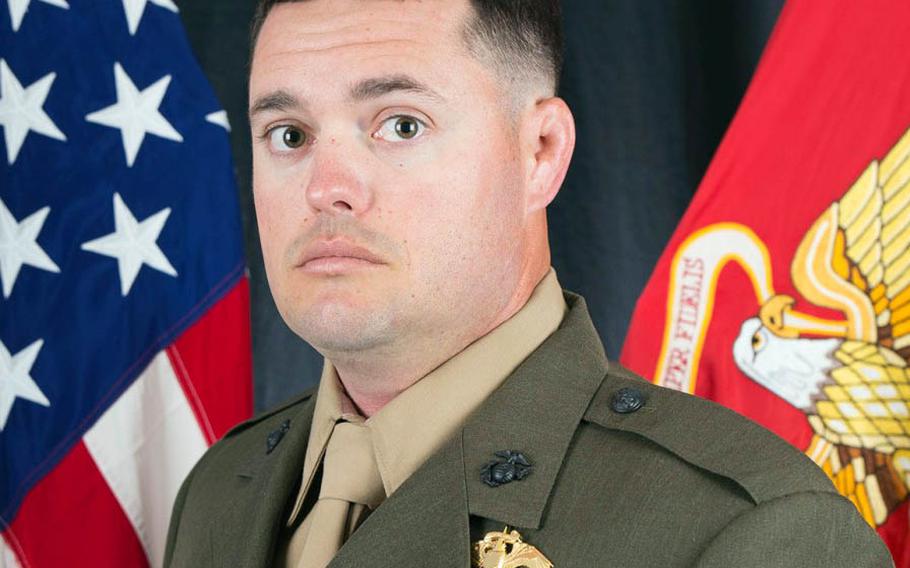 WASHINGTON — A Marine Raider who died in Iraq in August was killed by enemy fire, the counter-ISIS mission confirmed Tuesday, not by friendly fire.
Gunnery Sgt. Scott A. Koppenhafer was killed Aug. 10 by enemy fire during combat operations against the Islamic State group near Qanoos Island in Iraq, according to a statement Tuesday by Operation Inherent Resolve.
The operation was supporting Iraqi Security Forces, according to a Pentagon press release sent out around the time of his death. A U.S. service members and two members of the Mosul SWAT were wounded by enemy fire, OIR said.
"There is no evidence that suggests Iraqi Partner Forces engaged U.S. or Coalition forces on this operation. The deaths and injuries were incurred in the line of duty," according to the OIR statement.
The Defense Department initially announced that Koppenhafer was killed by "enemy small arms fire," however an updated release stated that he died "after suffering fatal wounds" and that the incident was under investigation.
Two defense officials, who spoke on condition of anonymity, said at the time the investigation was looking into the possibility that Koppenhafer had been accidently struck by Iraqi or American fire.
Koppenhafer spent the last decade serving in the elite Marine Corps Special Operations Command after he completed the grueling Marine Raider training in 2009, according to the Corps. He was a veteran of three combat deployments as a Raider, serving as a commando in Iraq and Afghanistan. At the time of his death, Koppenhafer was assigned to the 2nd Marine Raider Battalion at Camp Lejeune in North Carolina.
Koppenhafer was the recipient of at least three valor awards. He received two Bronze Stars, including one with combat "V" device for valor. He was also awarded two Navy and Marine Corps Commendation Medals with combat "V" device for valor, according to his biography. His other awards included two Combat Action Ribbons and six Sea Service Deployment Ribbons. In 2018 he was named the Marine Raider's top commando.
He left behind a wife and two children, according to the Corps.
Stars and Stripes staff writer Corey Dickstein contributed to this story.
Kenney.Caitlin@stripes.com@caitlinmkenney