Marijuana cultivation still widespread in Afghanistan, report says
by
Josh Smith smith.josh@stripes.com
September 10, 2013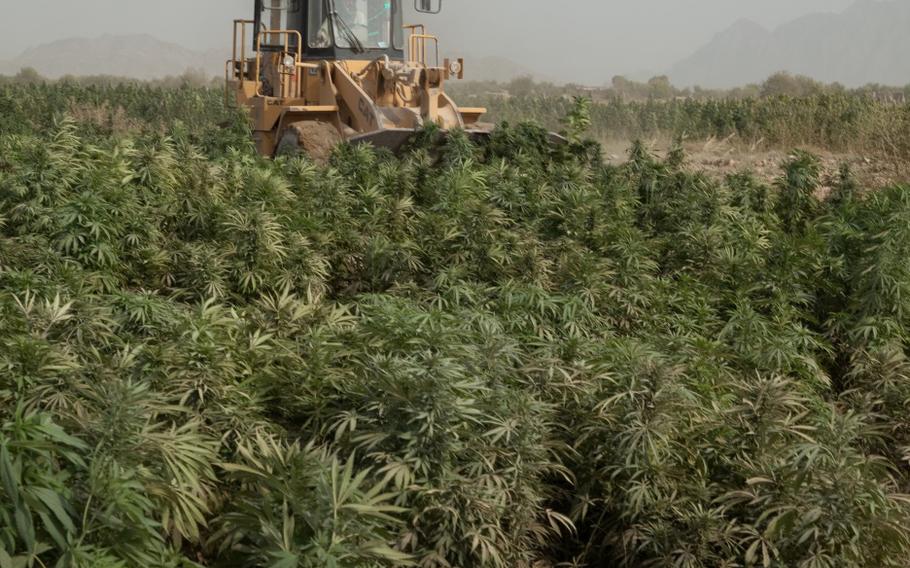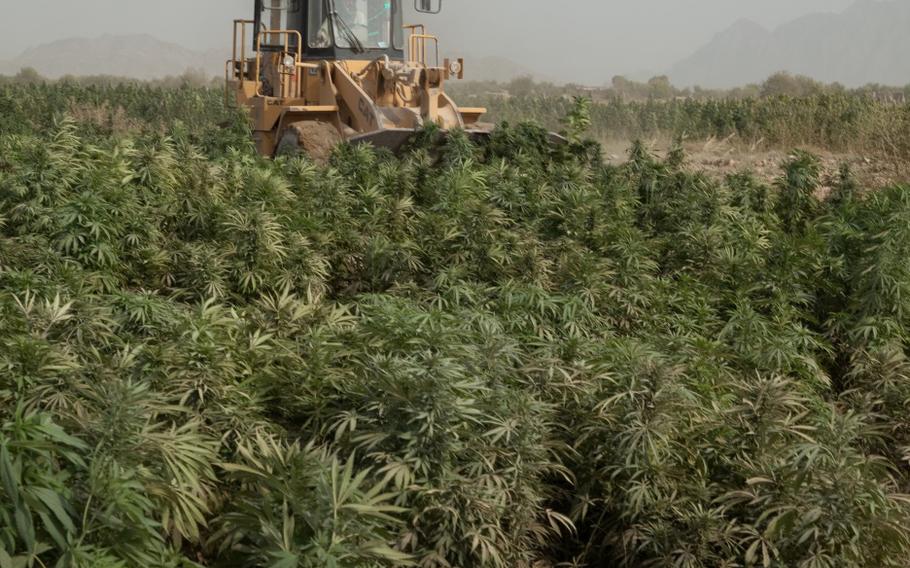 KABUL, Afghanistan — Marijuana cultivation remains widespread in Afghanistan, but may have leveled off compared to past years, Afghan and United Nations officials said Tuesday.
Nearly 25,000 acres of land in Afghanistan were used to grow cannabis plants in 2012, according to an annual report by the U.N. Office on Drugs and Crime and Afghanistan's Ministry of Counter-Narcotics.
The survey was based on satellite images of areas in 16 provinces as well as studies of the crops' yield. Researchers found a 17 percent decrease in the amount of land used compared to 2011, although a change in the survey's methodologies made it difficult to make comparisons.
Much of that drop, officials said, could be traced to efforts in Uruzgan province to ban marijuana after insurgents were found to be using the fields to hide.
Although the yield of processed cannabis resin from crops increased, the total value of the resin fell from $95 million in 2011 to $65 million as prices declined, according to the U.N. report.
Afghanistan was listed as the world's top producer of marijuana in 2010. While marijuana cultivation in the country still lags far behind the famous poppy and opium production, the report found that farmers made a higher gross income from marijuana than they did from opium.
Jean-Luc Lemahieu, UNODC's regional representative, said international and Afghan leaders need to do more to help average farmers move away from illicit crops, especially as the foreign presence decreases in Afghanistan.
"Only an 'opium farmer,' or a 'cannabis farmer' or even a 'wheat farmer' simply does not exist," he said when the report was released Tuesday. "Agriculture should be seen as one, and measures against illicit crops as an integrated part of an agricultural policy."
smith.josh@stripes.com