Manas' last mission: Figure out how to shut down
by
Josh Smith smith.josh@stripes.com
December 5, 2013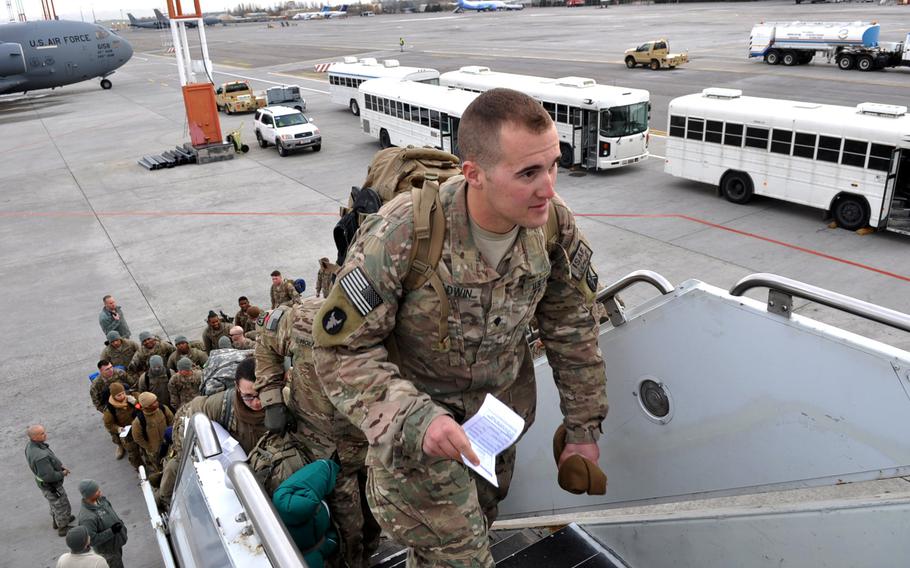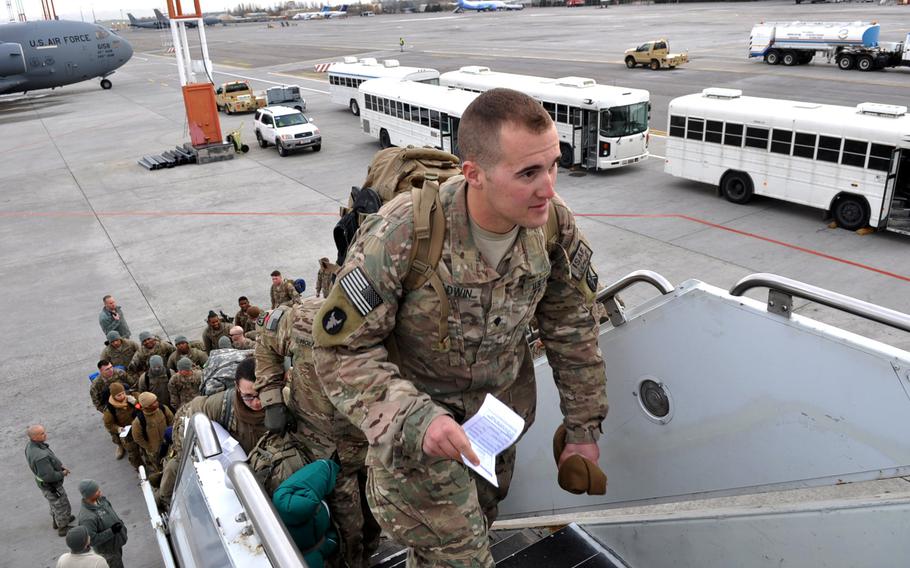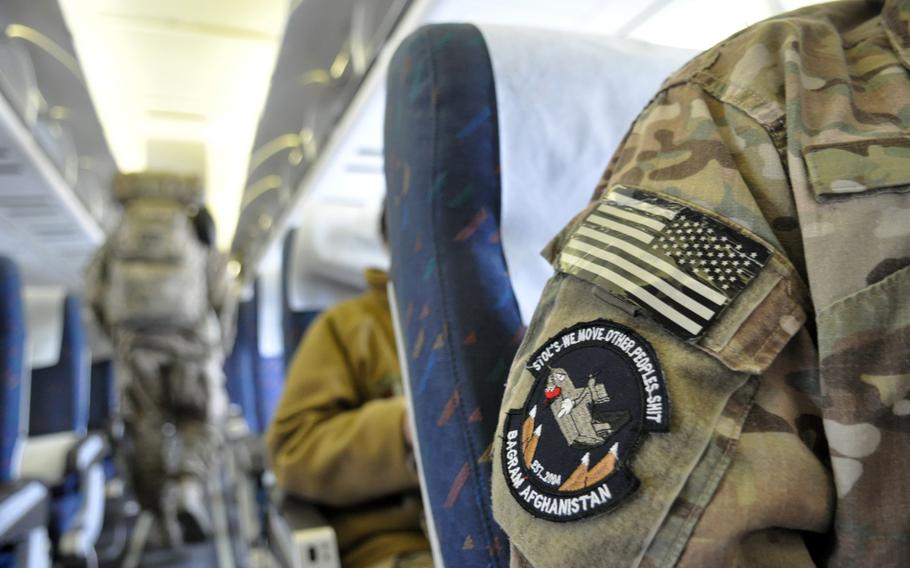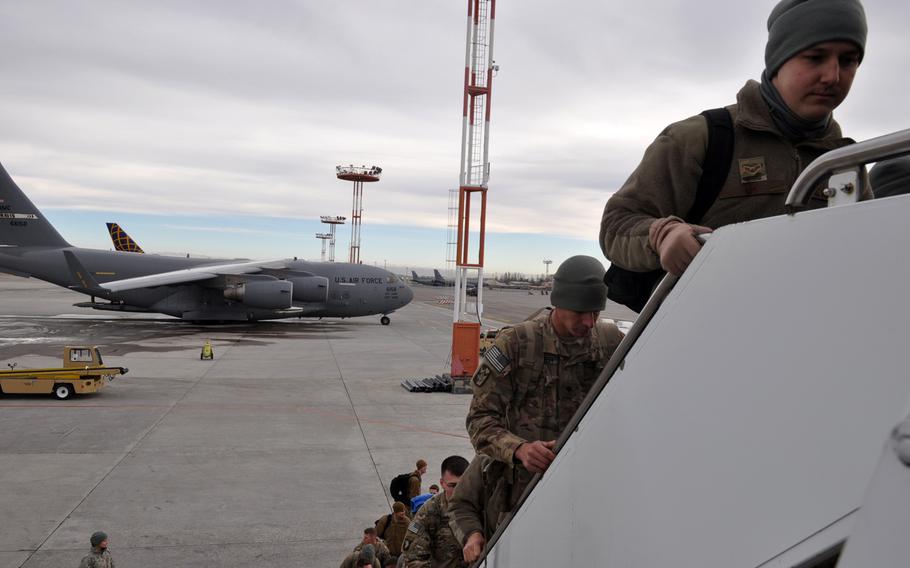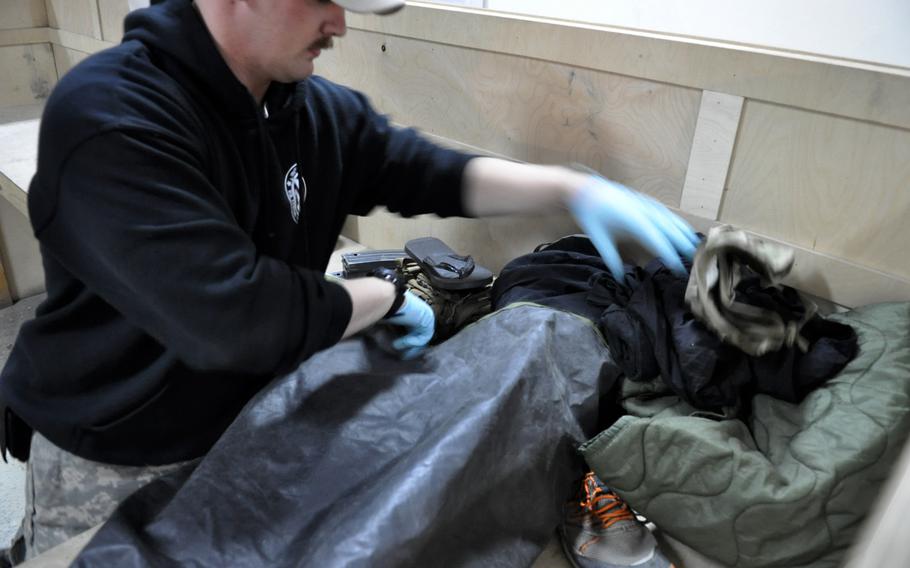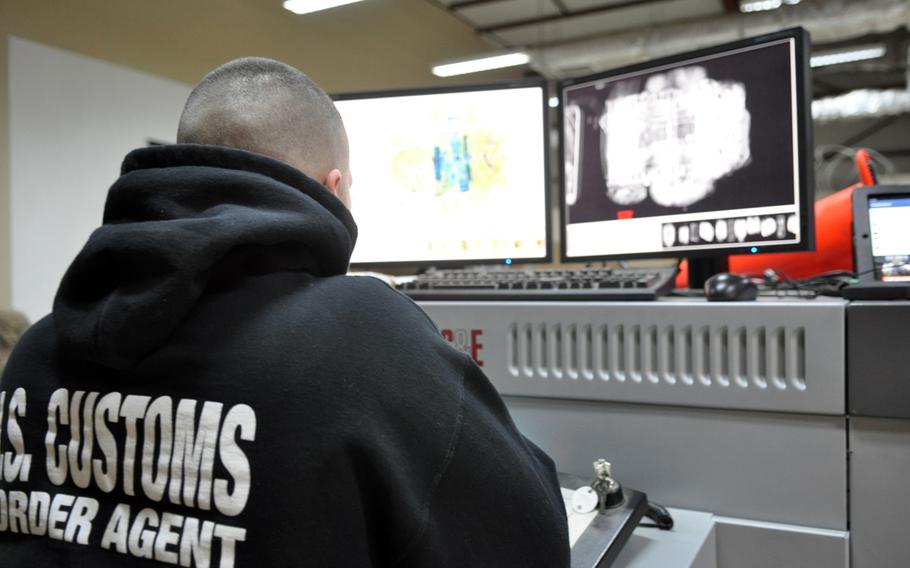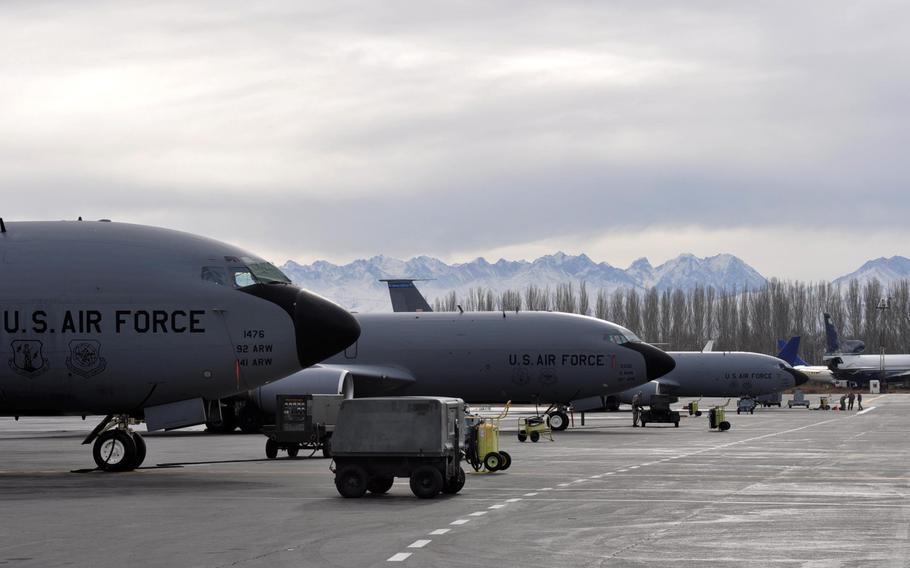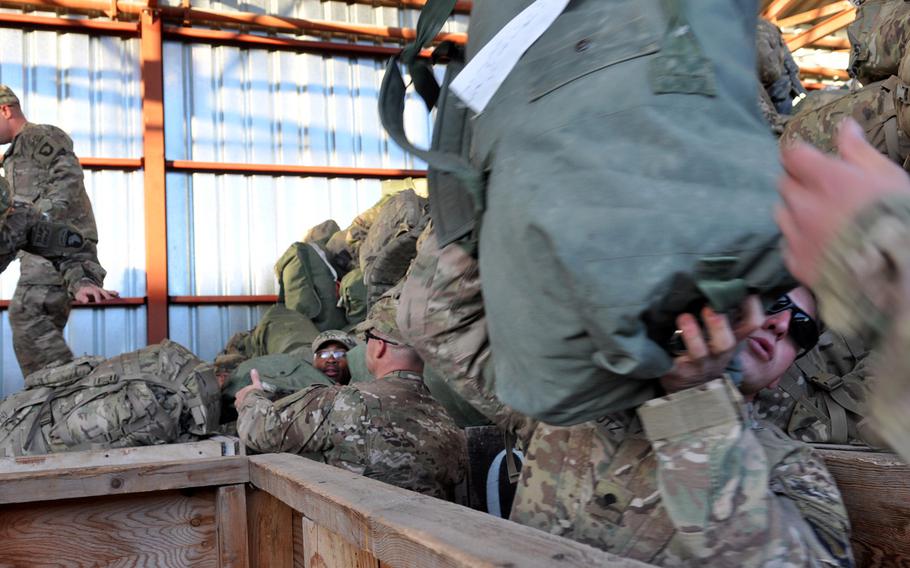 BISHKEK, Kyrgyzstan — A long line of camouflage-clad troops stepped from their buses to brave the brisk December air one more time before climbing the stairs to a waiting jetliner.
"Do you know where you're going?" the flight attendant asked as she helped servicemembers find their seats on the aircraft. "Yes," came one reply. "Home."
They clutched everything from stuffed animals to plaid pillows. Some were Marines or airmen, still more were soldiers. But all wore smiles or looks of weary relief knowing they were on their way home after months of deployment in Afghanistan.
The several hundred airmen, soldiers and Marines settling in on this particular aircraft were just the latest in a steady stream of hundreds of thousands of servicemembers who have filed through the transit center in Manas, Kyrgyzstan, during America's longest war.
Coming and going from bases in Afghanistan, as many as 2,000 people a day pass through the center. The looming NATO drawdown means that for most American and coalition troops, their current deployment will likely be their last in Afghanistan.
But the facilities at Manas — a key hub for U.S. and NATO operations in Afghanistan since the initial invasion in 2001 — will soon join the long list of bases in Afghanistan that have shut their doors.
In June, the Kyrgyz parliament, acting with a new government after a 2010 revolution and reportedly under pressure from Russia, which is wary of a permanent U.S. security presence in Central Asia, voted not to extend the lease on what American military officials often call the "Gateway to Afghanistan."
In October, the U.S. Defense Department said it would move the personnel and cargo operations to Mihail Kogalniceanu air base in Romania. But a new location for the in-flight refueling operations that are also based out of Manas has not yet been announced. The Romanian air base is not as ideally located as Manas for the refueling role, and several other locations in the Middle East and South Asia have been considered as a replacement.
By July 11, 2014 — five months before the last NATO combat troops are scheduled to leave Afghanistan — Manas transit center will be closed for good.
Maintaining the mission
In a fenced yard away from the flight line, there is a mass scramble as hundreds of soldiers from the 1st Battalion, 506th Infantry Regiment, 101st Airborne Division, dig through huge wooden bins full of olive drab duffel bags and backpacks.
Non-commissioned-officers belt out instructions as the soldiers dash to find their own bags. The blur of activity is just the first step in what will be a nearly two-hour process as Army soldiers deputized as customs officers scan each bag in X-ray machines and then pull some aside for random hand searches.
After the bags are searched, their owners are forbidden from reopening them. If even one soldier cracks open a duffel, all the bags are searched again.
"It's all about making sure there's no contraband," said Spc. Brian Jones, a 27-year-old native of Hanover, Penn. Returning from his third tour in Afghanistan, he said he's become used to the process. "I know exactly what I can't take out."
Troops leaving Afghanistan are given a long list of items that are prohibited from being brought into the United States, ranging from ammunition and Cuban cigars to pornography and fresh fruit. Going through the customs process before arriving in America, military officials say, allows servicemembers to fly directly to any location without going through customs again.
That procedure, however, is one of many that will become trickier as the base's roughly 1,400 military personnel prepare for their own departure.
Col. John Millard, who oversees the transit center, insists carrying out his mission won't be compromised by the additional task of closing down the base.
"We will guarantee support, then look to transition," he said. "We will support Afghanistan no matter what. That is number one."
Still, Millard admits that after a 12-year presence in Kyrgyzstan, the process of shutting things down will be "quite intensive."
Planning for exactly how the base will be shut down, and at what rate its staff will depart remains at a high level, he said. The U.S. Embassy in Bishkek is taking a lead role in negotiating with the Kyrgyz government over what facilities or equipment may be left.
But the Air Force had already started to downsize the base, even before the Kyrgyz vote, Millard said, in anticipation of a diminished role as the NATO presence in Afghanistan dwindles. As operations are moved to Romania and elsewhere, the facilities at Manas will be shut down.
"As the missions transition, so will our footprint," he said. "We will be consolidating the base down — a kind of stair-step approach similar to what you see in Afghanistan with the closing of the forward operating bases. We will keep condensing our footprint here at the transit center until the very end."
smith.josh@stripes.com Twitter: @joshjonsmith