Lawmakers want answers from Pentagon, White House on reported Russian bounties
by
Caitlin M. Kenney
June 29, 2020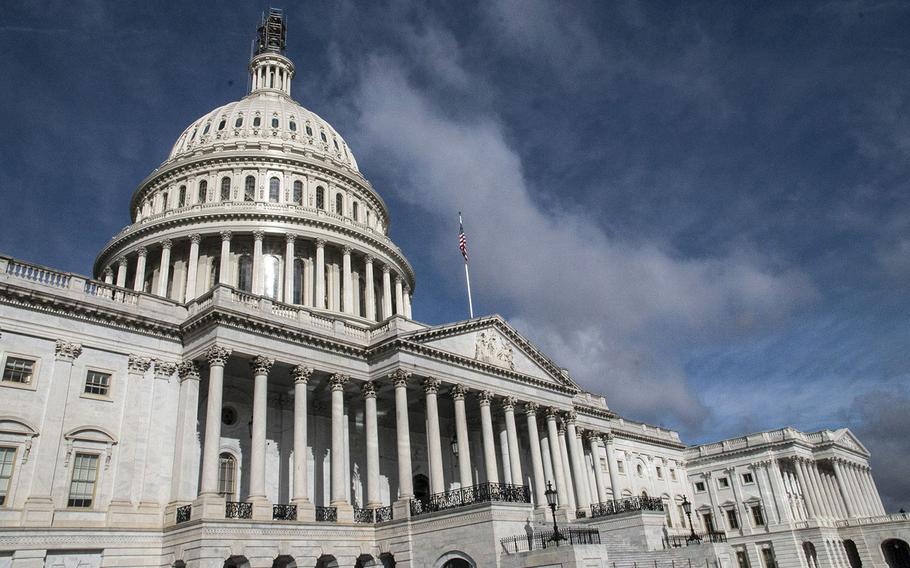 WASHINGTON — Leaders on the Senate and House Armed Services Committees said Monday that they want answers from the Pentagon and White House about reports that a Russian military intelligence group had paid bounties to kill American troops in Afghanistan.
"We need to get to the bottom of it and we need to do it now. Again, this week before Congress leaves on the Fourth of July," Rep. Mac Thornberry of Texas, the ranking Republican on the House Armed Services Committee, told reporters Monday morning during a Defense Writers Group conference call.
The New York Times reported Friday that American intelligence had determined a Russian intelligence unit had secretly offered Taliban-linked militants bounties to kill American and coalition service members in Afghanistan. The Washington Post reported Sunday that it is believed some of the bounties did result in the deaths of Americans.
The House Armed Services Committee's leadership has requested a briefing by the Pentagon for Monday or Tuesday on the intelligence to understand its credibility and how intelligence officials arrived at their conclusion, Thornberry said. The Pentagon had not responded to their request yet, he added.
Rep. Adam Smith, D-Wash., the chairman of the House Armed Services Committee, also said Monday that the House committee needs answers on the intelligence from the Pentagon and when it was known, in order to hold appropriate administration officials and the Russian government accountable.
"If the reports are true, that the administration knew about this Russian operation and did nothing, they have broken the trust of those who serve and the commitment to their families to ensure their loved one's safety," he said in a prepared statement.
A meeting about this intelligence occurred at the White House in March with President Donald Trump, according to news reports. On Sunday, Trump tweeted he and Vice President Mike Pence had not been briefed on the intelligence.
Trump later tweeted, "Intel just reported to me that they did not find this info credible, and therefore did not report it to me or [the vice president.] Possibly another fabricated Russia Hoax, maybe by the Fake News."
White House Press Secretary Kayleigh McEnany on Monday reiterated Trump's stance that intelligence must be verified before it is brought to him.
"There are dissenting opinions within the intelligence community, and I can confirm with you right now that there is no consensus within the intelligence community on these allegations," she told reporters during a news briefing.
McEnany also said eight members of Congress were being briefed Monday afternoon at the White House on the intelligence, but she did not say who was in attendance.
Rep. Jim Banks, R-Ind., took to Twitter to write he had attended the White House briefing Monday and learned The New York Times "used unconfirmed [intelligence] in an ONGOING investigation into targeted killing of American soldiers."
"Now it's impossible to finish the investigation. All [because] the @nytimes will do anything to damage @realdonaldtrump, even if it means compromising [national] security," he wrote.
Banks is a Navy Reserve officer who served in Afghanistan in 2014 and 2015, according to his official biography. He tweeted the alleged bounties were placed during the time he was serving in the country.
Mitchell Hailstone, Banks' communications director, confirmed in an email that the other attendees were Republican Reps. Liz Cheney of Wyoming, Michael McCaul of Texas, Andy Biggs of Arizona, Adam Kinzinger of Illinois, Elise Stefanik of New York, Chris Stewart of Utah, and Thornberry.
Thornberry said earlier Monday that he only knows about the intelligence from news reporting and Trump's tweet that he was not briefed about the matter is "a very concerning statement."
"But anything with any hint of credibility that would endanger our service members, much less put a bounty on their lives, to me should have been briefed immediately to the commander in chief and a plan to deal with that situation," he said.
Thornberry also said he wants to know the timeline on "when we knew what" concerning the intelligence and in regard to the March briefing at the White House reported by news outlets.
"I don't know how far this goes back, when we knew what. So, it is essential I think that Congress know it. And depending on those answers, it may be appropriate for people who should have briefed the president to be removed if they did not follow their responsibilities," he said.
Claude Chafin, a House Armed Services Committee spokesman for Thornberry, said the congressman was briefed at the White House, though he still believes the full committee should also be briefed.
Sen. Jim Inhofe, R-Okla., the chairman of the Senate Armed Services Committee, tweeted Monday that if the New York Times reporting is true, he would work with Trump on a "strong response" to the Russians.
"Right now, though, we need answers. I have asked the administration to share what it knows, and I expect to know more in the coming days," he tweeted.
Kenney.Caitlin@stripes.com Twitter: @caitlinmkenney