Lack of targets, not Russians, seen affecting number of US airstrikes in Syria
---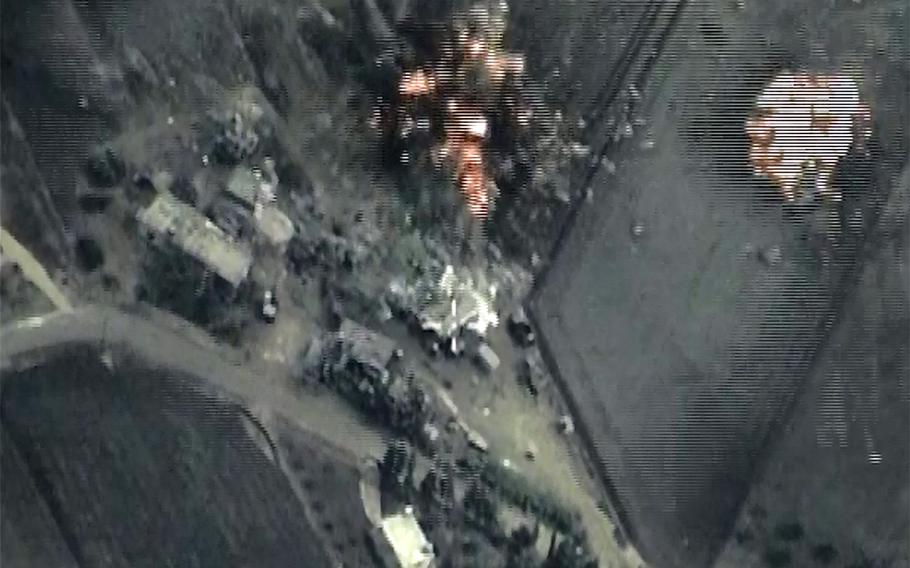 WASHINGTON — The U.S.-led anti-Islamic State coalition has conducted only one airstrike in Syria since Wednesday when Russia launched its first airstrikes there.
On Thursday, Army Col. Steve Warren, spokesman for Operation Inherent Resolve, said the coalition has not decreased its air activity over Syria in response to Russia's air attacks, though the coalition had averaged about eight airstrikes per day in recent months.
"There simply were no targets," Warren said during teleconference from Baghdad with reporters. "We're continuing our airstrikes. We have not altered operations in Syria to accommodate new players on the battlefield."
While the U.S. and Russian militaries officially began talks Thursday aimed at ensuring the safety of aircrews operating in Syria, Warren said coalition pilots were prepared to act in a professional manner should they encounter Russian aircraft.
"While there's always the potential for miscalculation and for accidents, it's important to remember there are a lot of square miles in Syria," Warren said. "Most of these (coalition) strikes have two or four aircraft participating in them. … The coalition pilots — there's no set of pilots on Earth who are as good as them, and they have terrific situational awareness. So while there's always danger of conflict, of inadvertent contact … we're continuing with our operations."
The coalition flew several sorties over Syria on Wednesday and Thursday, Warren said. Pilots did not find targets other than two Islamic State-held excavators destroyed in a single strike in northwest Syria, he said.
At the same time, the coalition conducted 21 strikes in Iraq, according to U.S. Central Command, which overseas military operations in the Middle East.
The talks Thursday between the U.S. and Russia was conducted over a video teleconference, said Pentagon spokesman Peter Cook. He described the talk between Elissa Slotkin, acting assistant defense secretary for international security affairs, and her Russian counterpart as "cordial and professional."
The talks, Cook said, centered on establishing air communication rules to keep aircrew safe and avoid escalating tensions between the United States and Russia.
U.S. officials also stressed Russia's involvement in the nearly 5-year-old civil war in Syria should focus on defeating the Islamic State, and not on supporting President Bashar Assad's regime, Cook said. While no official decisions were made during the phone call, the two militaries were expected to continue discussions within the coming days.
"If we can take steps to avoid miscalculation, misjudgment, to avoid some sort of accident happening in the skies, we're going to at least engage in that conversation right now with the Russians, and we'll see where that goes," Cook said. "This does not mean that we are condoning, if you will, what Russia's done."
dickstein.corey@stripes.com Twitter: @CDicksteinDC
---
---
---
---