Kaiserslautern looking to get off to a fast start
by
Gregory Broome
September 5, 2019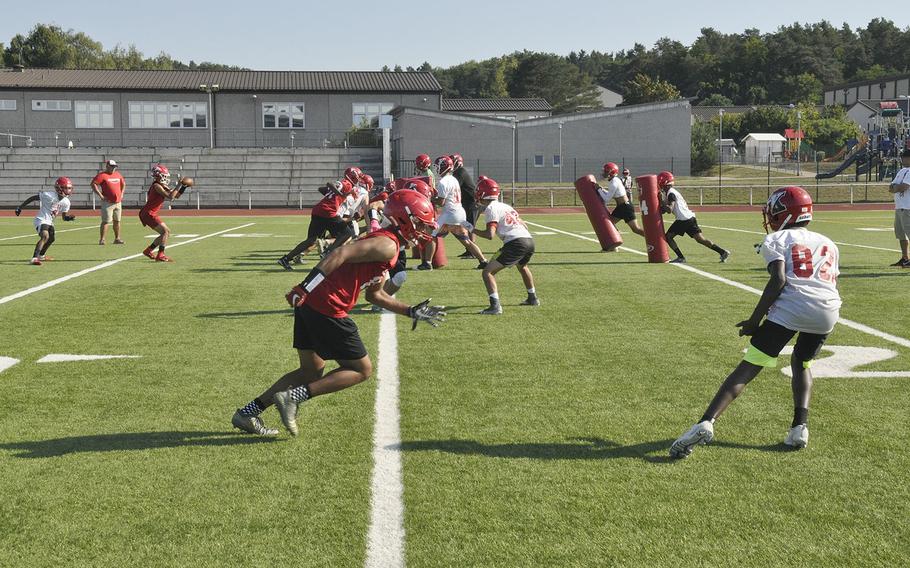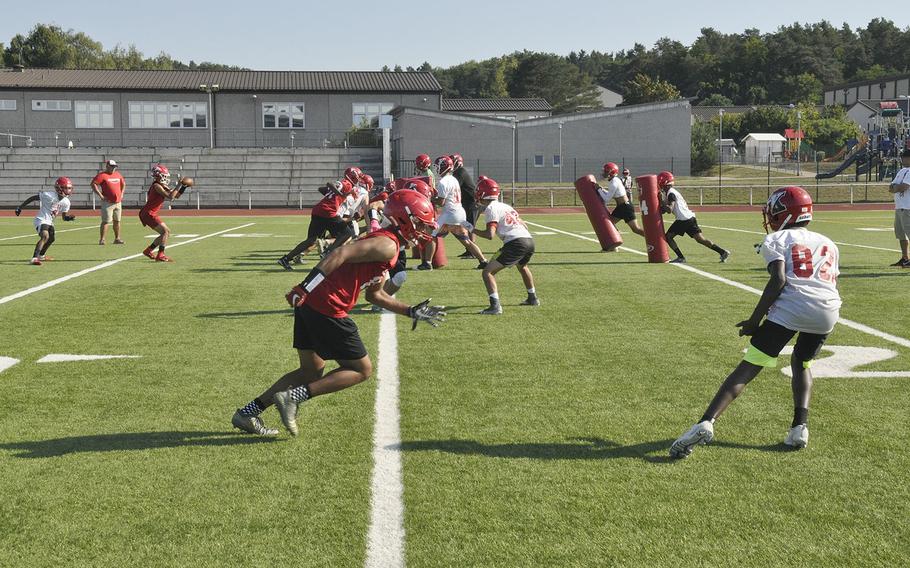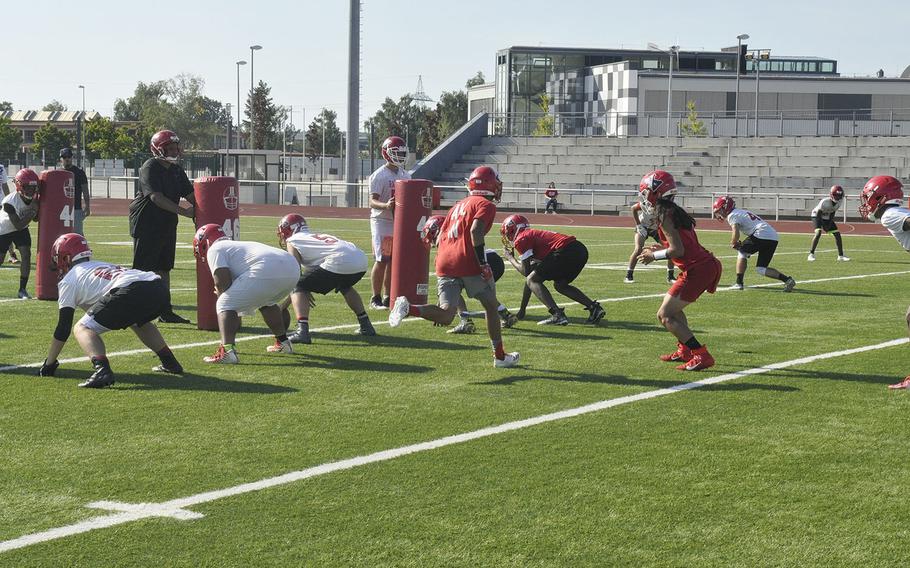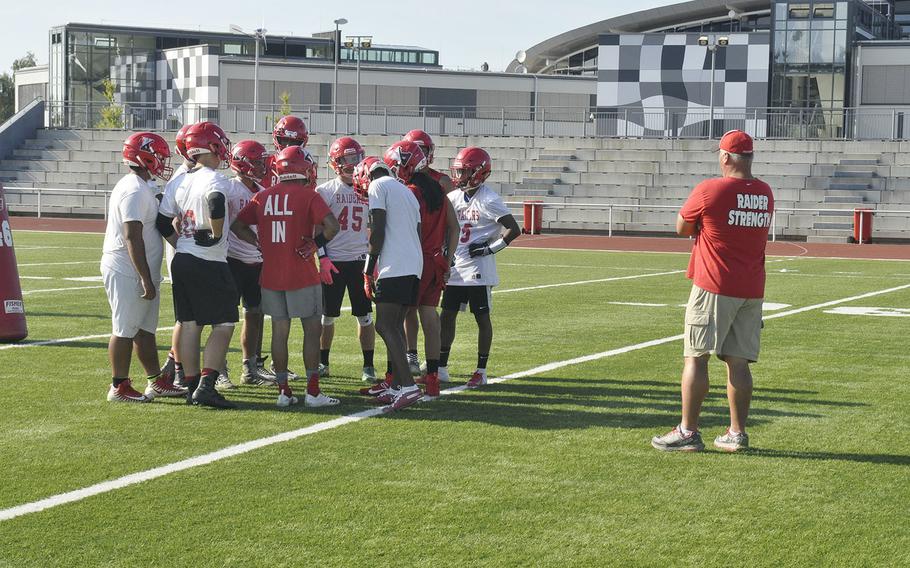 The Kaiserslautern Raiders made the most of their preseason, hosting three local German teams for tune-up games and tangling with Division I rivals Ramstein and Wiesbaden in a late-August scrimmage.
The idea, head coach Robert Allen explained, was to get his team as many live snaps as possible ahead of the short DODEA-Europe regular season.
Allen has been pleased with his team's approach to the preseason tests.
"Kids are motivated," Allen said. "They're working hard. I'm proud of them."
Now it's time for that hard work to lead to results, and a continuation of the long-awaited success Kaiserslautern finally enjoyed last season. Under new coach Allen, the 2018 Raiders put aside years of Division I futility, posting a 2-3 divisional record and qualifying for the European semifinals.
The Raiders have the tools to advance that hard-won momentum this fall. Kaiserslautern has 15 returning players, including eight on offense and seven on defense, to help carry over their forward progress from a year ago.
They'll also enjoy an advantage in terms of speed, an attribute Allen quickly pointed to as a strength of the 35-player roster. The Raiders have numerous fleet-footed options at wideout, including senior Nick Henry, Darius Camp, Tre Dotson and Kaylon Williams.
Allen plans to put those weapons in a difficult-to-defend spread offense, maximizing their space to operate and increasing the potential for game-breaking plays.
Each fall, football coaches across DODEA-Europe analyze the latest version of their ever-shifting rosters and identify strengths. The strength of this group was immediately apparent, Allen said.
"We have a lot of team speed," Allen said. "Not a lot of size, but a lot of team speed."
The Raiders open their season with a non-conference game against Wiesbaden on Friday before beginning their pursuit of a playoff spot against Stuttgart a week later.
broome.gregory@stripes.com Twitter: @broomestripes