ISAF commander apologizes for improper disposal of Qurans
by
Martin Kuz
February 21, 2012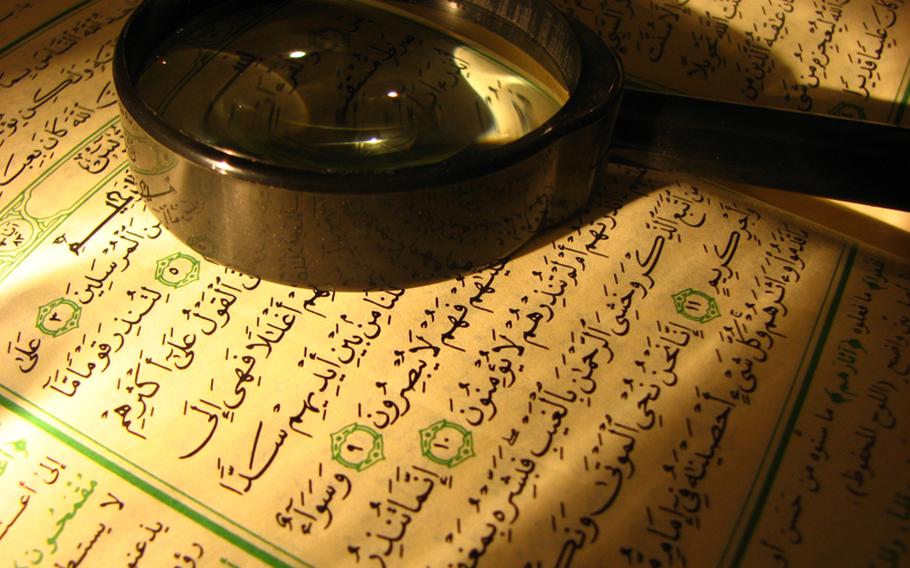 KABUL, Afghanistan — NATO's top commander in Afghanistan apologized and promised an investigation following a report that coalition troops at Bagram Airfield "improperly disposed" of copies of the Quran, an incident that ignited a protest Tuesday outside the base north of Kabul.
"When we learned of these actions, we immediately intervened and stopped them," U.S. Gen. John Allen said in a statement addressed to "the noble people of Afghanistan."
Allen ordered an investigation into the disposal of "a large number of Islamic religious materials" at one of the biggest coalition air bases here.
"The materials recovered will be properly handled by appropriate religious authorities," Allen's statement said.
Allen added that "we are taking steps to ensure this does not ever happen again. I assure you ... I promise you ... this was NOT intentional in any way.
"I offer my sincere apologies for any offense this may have caused, to the President of Afghanistan, the Government of the Islamic Republic of Afghanistan, and most importantly, to the noble people of Afghanistan."
Afghan and international media reported that as many as 2,000 protesters had gathered near the base. According to The Associated Press, Afghan police said protesters shouted "Die, die, foreigners!"
In an interview with AP, Ahmad Kabir, chief of the Bagram district of Parwan province, identified the protesters as base workers and said that some claimed they had seen pieces of a Quran that had been burned.
"I haven't seen it myself and we are talking to them and are investigating to see if it is true," he said. "The protesters are nervous over these claims of the holy book being burned."
Afghan officials also reported a second protest east of Kabul.
The incident at Bagram, where approximately 30,000 U.S. and international personnel are stationed, comes as coalition, Afghan and Taliban officials are discussing efforts to begin peace negotiations that could end the war in Afghanistan, now in its second decade.
Last spring, after a Florida pastor burned a Quran at his church, deadly protests erupted in Afghanistan. In the northern city of Marzar-i-Sharif, an attack on a United Nations compound killed seven foreign workers.
In 2005, following a Newsweek report that U.S. authorities at Guantanamo Bay, Cuba, flushed a Quran in a toilet to taunt Muslim prisoners, riots broke out in Afghanistan and Pakistan, causing more than a dozen deaths. Newsweek later retracted its story.
Twitter: @martinkuz