Iranian ship pulls up for a closer look at US-led exercise in Gulf
---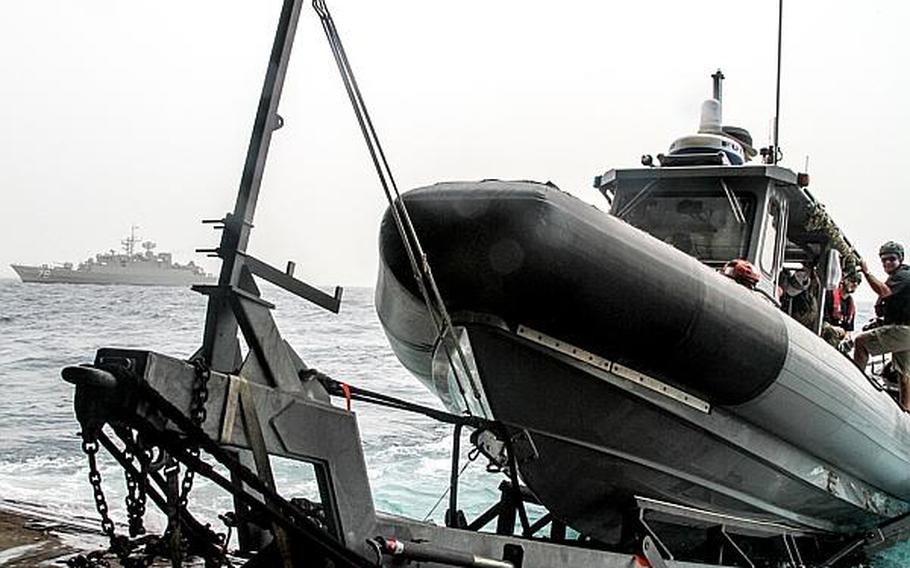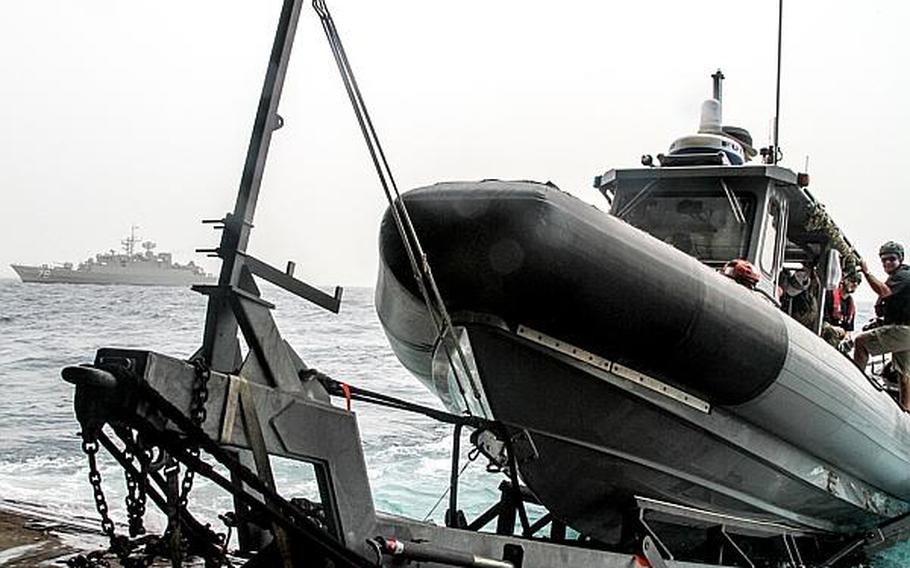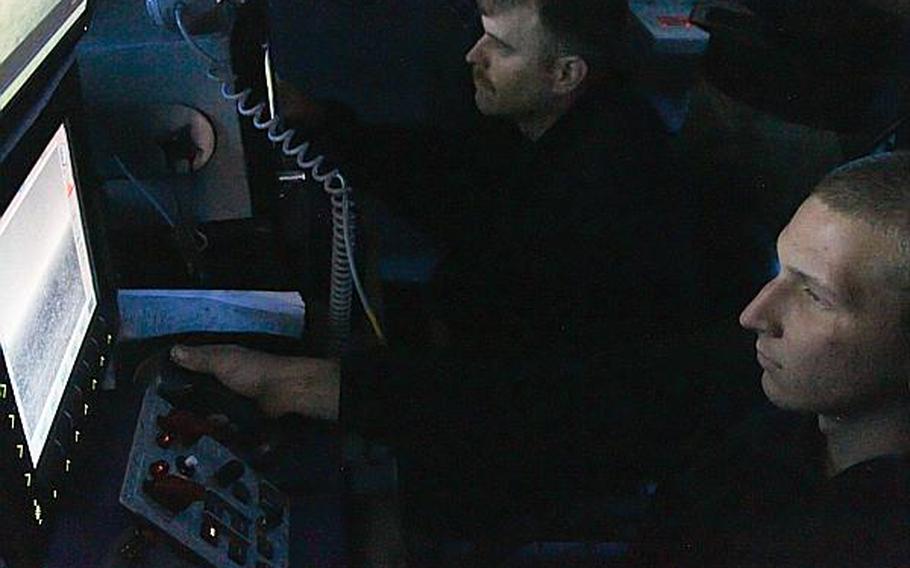 ABOARD THE USS PONCE, PERSIAN GULF — While the U.S. and Iran accuse each other of undermining regional stability, an encounter Tuesday between an Iranian and an American ship was cordial and pretty much business as usual.
Thirty-five ships from 41 countries are taking part in a U.S.-led mine countermeasure exercise in the Persian Gulf. Despite political tensions between Washington and Tehran, officials say the aim of the exercise is keeping the sea lanes open and that it is not targeted at Iran.
Some Iranian sailors moved in for a closer look on Tuesday, pulling their ship alongside the USS Ponce, a mission staging base vessel for the U.S. 5th Fleet.
Capt. Jon Rodgers, commander of the USS Ponce, said the Iranian ship was not a threat. They were curious, he said. "We communicated on the bridge and there was never any danger."
Nevertheless, officials on the Ponce said they kept a close eye on the vessel.
Since the USS Ponce arrived in the Persian Gulf a year ago, it has had encounters with Iranians at least 30 times, and every one has been professional, Rodgers said.
"We all operate in international waters, and we respect the freedoms international water provides," he said.
However, he admitted it's sometimes "burdensome" when the presence of an Iranian ship affects a planned event.
"I call them participants," Rodgers joked.
Sailors aboard the USS Ponce gazed at the vessel but for the most part, business went on as usual.
Sailors from the Iranian ship could be seen on deck taking pictures of the Ponce, and when this happens, Rodgers has only one message for his crew: "Make sure we take more pictures of them than they take of us."
simoes.hendrick@stripes.com Twitter: @Hendricksimoes
---
---
---
---