Iran: Nuclear talks are an 'opportunity' for West
---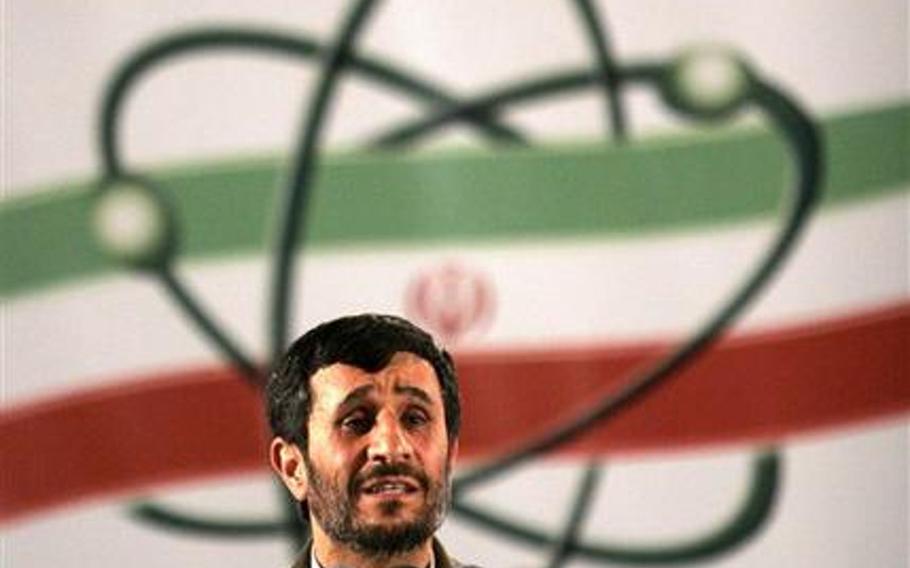 TEHRAN, Iran -- Iran says it is willing to ease Western concerns about Tehran's nuclear program in exchange for pledges from the Unites States and others about its ability to enrich uranium.
Iran's Foreign Ministry spokesman Ramin Mehmanparast says an "opportunity" awaits at the nuclear talks next week between Iran and world powers in Kazakhstan.
Mehmanparast told reporters on Tuesday that Iran seeks a "show of goodwill" by the U.S. and its allies to recognize Iran's nuclear "rights," which include enriching uranium. Mehmanparast says Iran would respond with proposals to address Western concerns.
Earlier this month, Vice President Joe Biden said Washington was prepared to talk directly to Iran. Tehran rejected the offer.
The West suspects Iran's enrichment program could eventually produce material for a nuclear weapon, a charge Iran denies.
---
---
---
---