Independent Kurdistan would be 'good partner for America,' Kurdish officials say
---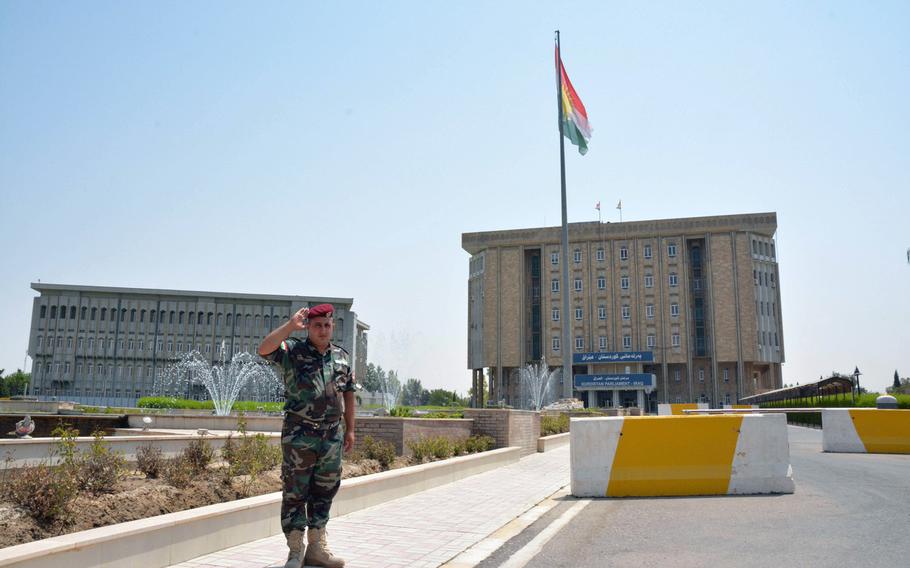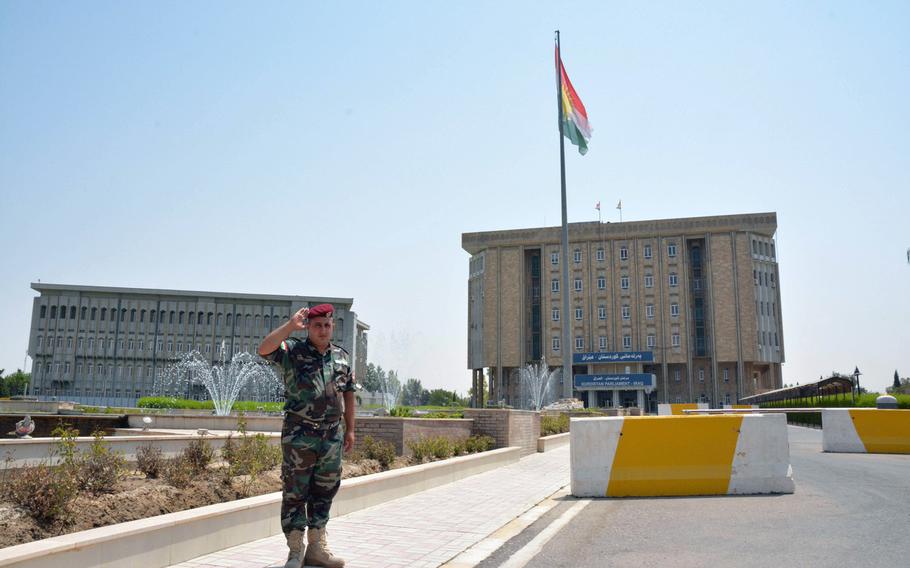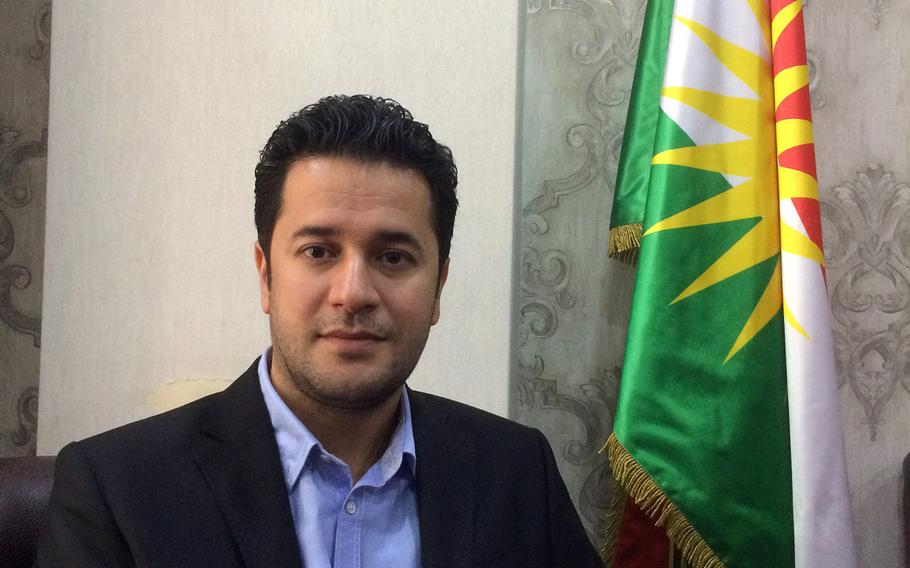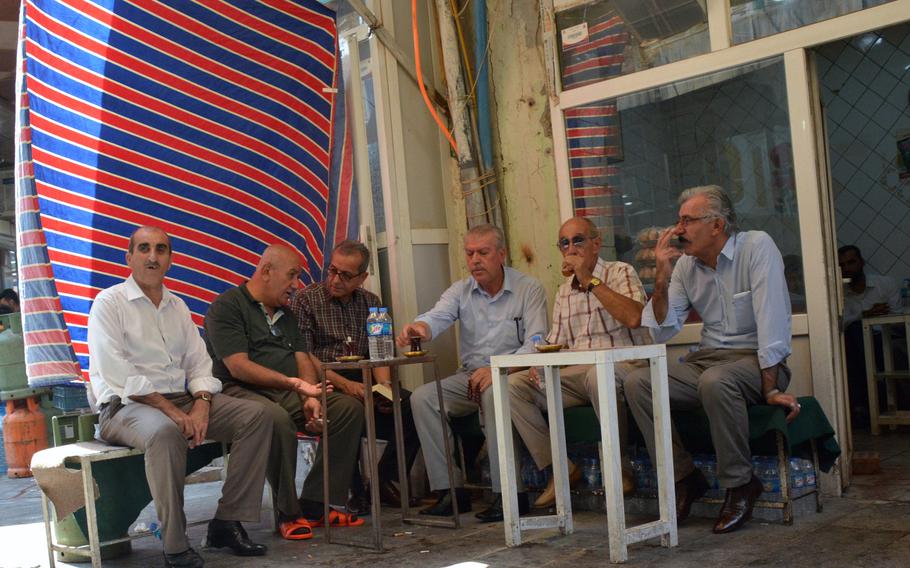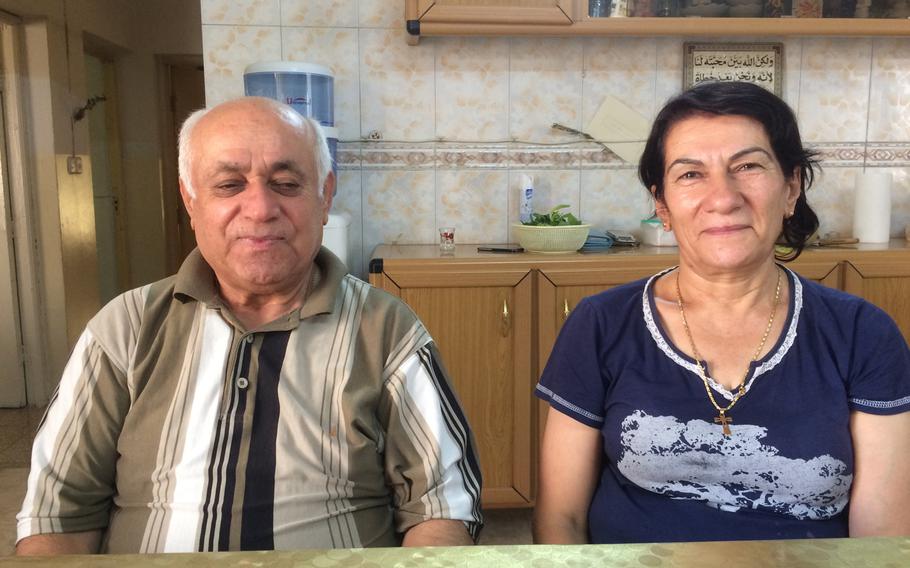 IRBIL, Iraq — An independent Kurdistan would be a safe base for American military personnel and their families, Kurdish officials said this week, signaling the Kurds want a close relationship with the U.S. regardless of the outcome of a vote that could lead to Iraq's partition.
Kurdistan would remain a dependable U.S. partner even if its people vote to break from Baghdad in a non-binding referendum on Sept. 25, Mohammedali Yaseen Taha, a spokesman for the ruling Kurdistan Democratic Party, said in an interview.
"We can be a good partner for America in the region," he said. "We have proven that already. We have fought side-by-side against our enemies and we believe we can continue as a good partner."
A "Yes" vote would be a major step to complete independence for the autonomous Kurdish region despite many obstacles, including opposition from the Iraqi government and the Kurds' other neighbors Iran, Syria and Turkey.
Although regional experts say those countries could be convinced that a stable Kurdistan is in their interests, they have long viewed independence as a threat out of fears it would incite their own Kurdish populations.
Kurdish regional authorities have, therefore, been lobbying for U.S. support, viewing America's backing as crucial to their struggle against the central government in Baghdad. They hope Washington will play a mediating role following the referendum, which they expect to deliver a resounding vote for independence.
Iraqi Kurdistan President Massoud Barzani said divorce from Iraq is the only solution to ongoing instability.
"A long time ago I reached the conclusion that it was necessary to hold a referendum and let our people to decide," Barzani said in a June 12 interview with Foreign Policy. "For a long time I have had this belief that Baghdad is not accepting real, meaningful partnership with us."
While the idea of independence appears popular, domestic opposition groups remain concerned that Barzani, who hasn't stood for election since 2009, is using the referendum to further consolidate his family's grip on power.
It's unclear what full independence, a move the U.S. officially opposes, would mean for American forces in Kurdistan, which hosts foreign troops supporting the fight against the Islamic State.
LSA Danger, a base for U.S. and allied soldiers at Erbil International Airport, still has an expeditionary feel to it, with personnel working in tents and an old passenger terminal. But facilities for diplomats are getting an upgrade with the announcement by the State Department this month of a new $600 million consulate in Irbil.
Sharing the ISIS fight
Portraits of Kurdish militia heroes, known as peshmerga, hang on the walls of a large, multistory building that houses the Kurdistan parliament. Iraqi flags still fly from the roof of the facility, built by the regime of Iraqi dictator Saddam Hussein, but they're tiny compared to the yellow-sun Kurdish banner hoisted on a flagpole out front.
The three-province Kurdish region has enjoyed self-rule since 1991, when Saddam Hussein withdrew his forces and the U.S., Britain and France established a no-fly zone following Iraq's defeat in the 1991 Gulf War.
However, the U.S. and its allies have strongly opposed Kurdistan's secession from Iraq despite Kurdish support for the U.S.-led invasion of Iraq in 2003 and Kurdish cooperation in the wars against Iraqi insurgents and the Islamic State.
Clearly the Kurds, who are majority Muslim but not Arabs, believe their sacrifice in the war against the Islamic State has bolstered their claim on full statehood, rather than continuing a tenuous relationship with the rest of Iraq still plagued by corruption, sectarian rivalry and political unrest.
"The Kurdish region has been seen as part of Iraq and Iraq, for people, means bomb," Taha said. "Kurdistan is different. It is a prosperous and secure region that has been a safe haven for 2 million (displaced people)," he said.
A bomb killed three people near the U.S. consulate in Irbil in 2015, but there have been few other terrorist incidents in Kurdistan, despite its proximity to ISIS-controlled territory.
Kurds are grateful to the U.S. and allies for their help in the war against ISIS, Taha said, adding that U.S. forces are welcome and safe in Kurdistan.
U.S. and allied support for the Kurds during the ISIS war contrasted with the attitude of officials in Baghdad, who have supported Shiite militias while denying supplies to the peshmerga.
In 2014, Kurdish fighters equipped with little more than AK-47s found themselves battling terrorists armed with American weapons abandoned by the Iraqi army, Taha said. About 1,600 peshmerga died in the war against ISIS and another 10,000 were wounded in action, he said.
Taha listed multiple complaints aimed at Baghdad, including failure to settle the future of the oil-rich city of Kirkuk, claimed by the Baghdad government but controlled by Kurdistan's other main political party, the Patriotic Union of Kurdistan.
Some analysts have speculated that independence could reignite tensions between the PDK and its PUK rivals, who fought each other the mid-1990s. But Taha said Kurds have no appetite for more internal strife.
Kurdish people have sought their own state since the collapse of the Ottoman Empire after World War I, he said.
"When you are in Irbil and when you are in Baghdad, you are in two different countries."
A state apart
The difference is noticeable traveling between the rest of Iraq and the Kurdistan region. At checkpoints, cars carrying Iraqi Arabs wait in their own lines and get extra scrutiny from the peshmerga.
At a tea shop near Irbil's 7,000-year-old Citadel, retired Kurdish teacher Talaat Jalal, 64, compared the quest for independence to the American Revolution. "It's every Kurd's dream," he said.
American forces should stay if the partition happens, he said. "We need the Americans to protect us, because this region isn't stable."
Younan Kosa, 72, and his wife, Amera, 63, a Christian couple living in Irbil's Ankawa neighborhood, said they are split over independence.
Younan, who lost his eyesight fighting for Iraq against Iran in the 1980s, thinks Kurdish independence makes sense given the violence in the rest of the country. "It will be safer," he said.
Noor, a Shiite Arab from Irbil who asked that her full name be withheld lest her comments affect her residency status, said she respects the Kurds' right to determine their future but worries about how a split might impact her family.
"It's a scary situation because you don't know what you are facing," said the 32-year-old lawyer, who moved north from Baghdad in 2011.
Arabs in Kurdistan cannot vote in the referendum and must register with the government and renew their residency permits every six months, she said.
Some Arabs fear that they will be asked to leave an independent Kurdistan. "If they allowed Arabs to be citizens in Kurdistan, then I would become Kurdish," Noor said. "In Baghdad, it is really messed up, and here there is a rule of law and freedom."
Gaining regional acceptance
The nonbinding referendum won't automatically trigger partition, but it will provide a starting point for negotiations, said Michael Gunter, a Tennessee Technological University political science professor and expert on the region.
Gunter said he expects the Kurds to seek independence and that there will be a long-term U.S. military presence in Kurdistan. The Kurds support of displaced Christians from the region is something that's welcomed by the U.S. government, he said.
Gunter said that partition would be more like an amicable divorce. "Baghdad is opposing the split, but I don't think they will come to blows over it," he said.
A key for the Kurds would be not overreaching for disputed territories, he said.
A recent RAND Corporation report also concluded that an independent Kurdistan may be greeted warmly by Turkey -- despite concerns over its own large Kurdish population – if the new nation acts as something of a junior partner. It may even be tolerated by Baghdad and Tehran under certain circumstances, the RAND report stated.
However, if the U.S. wants to have an enduring military presence there, it will need to come to an understanding with Iran, he added.
"Iran isn't going to like U.S. troops so close to their border in Kurdistan," he said.
robson.seth@stripes.com Twitter: @SethRobson1
---
---
---
---