In Afghanistan, a bittersweet holiday
by
Geoff Ziezulewicz
November 18, 2010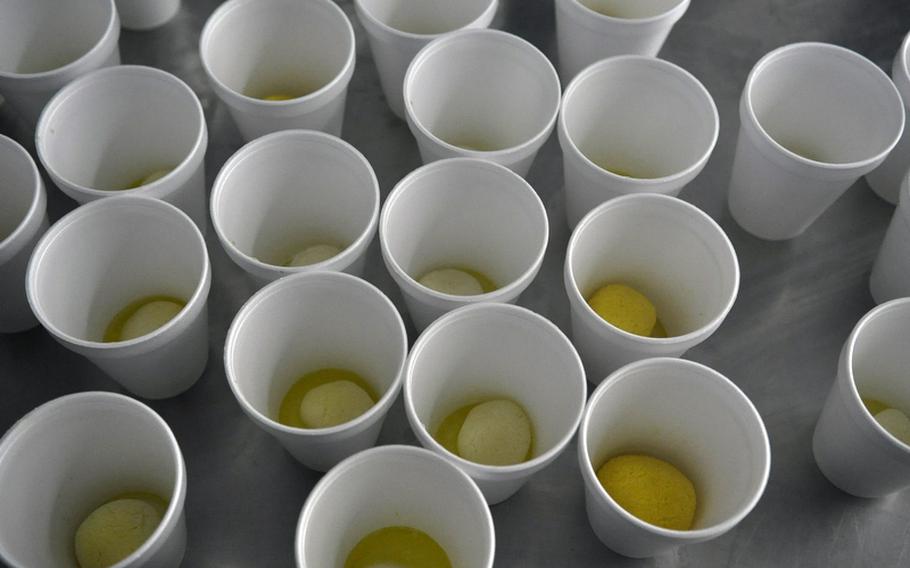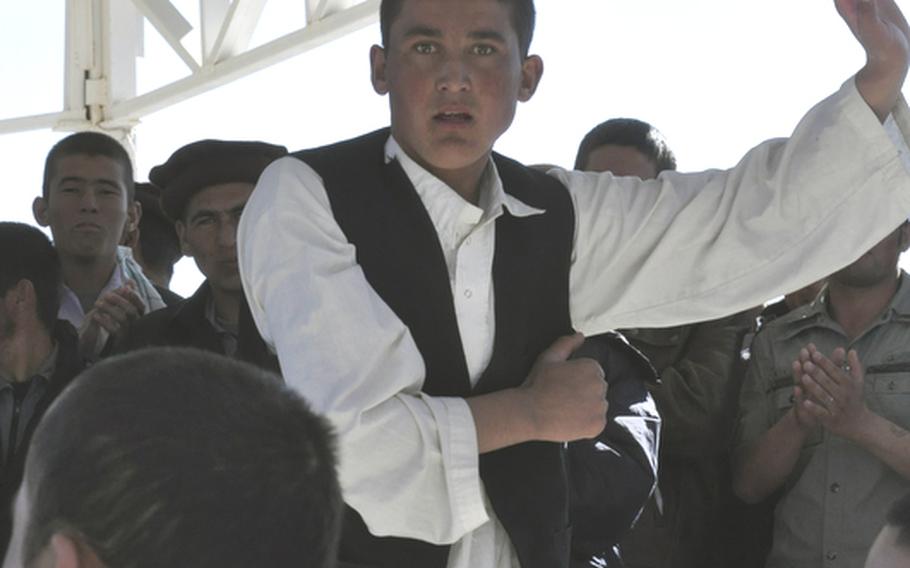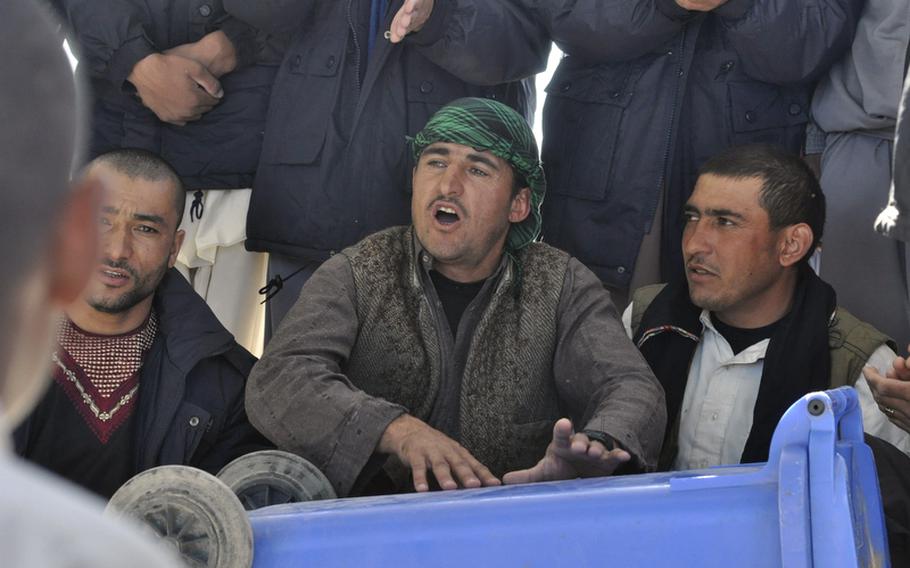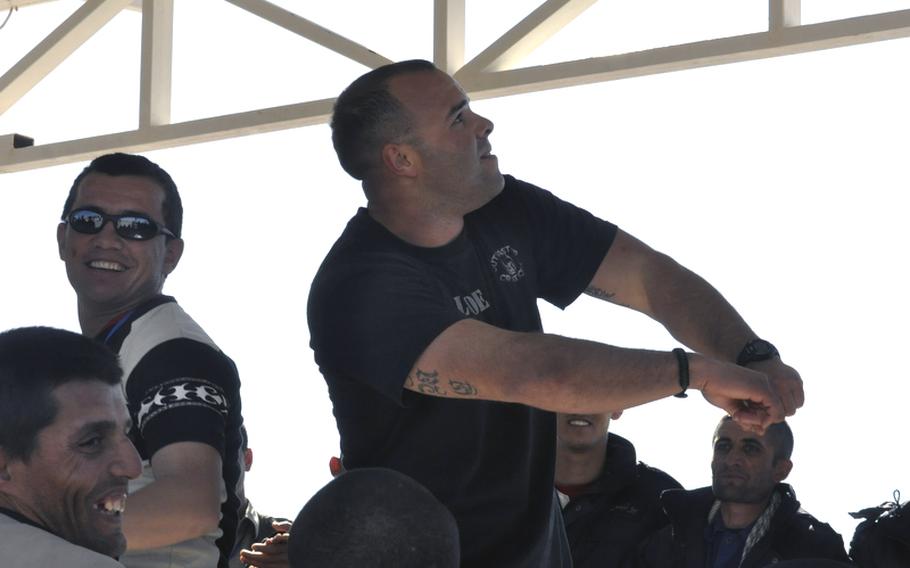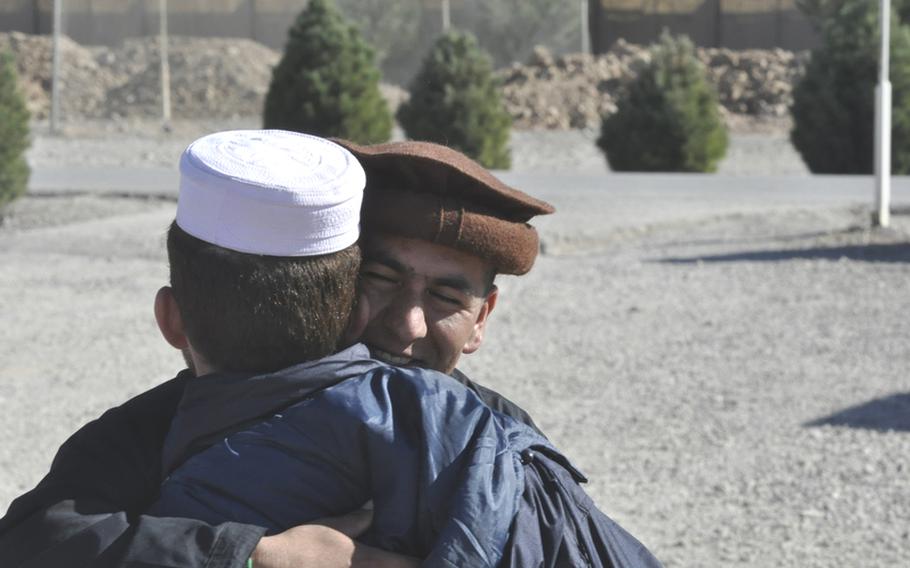 ADRASKAN NATIONAL TRAINING CENTER, Afghanistan — Ahmad Mohammad is one small piece of NATO's race to grow the Afghan army and police to 305,000 members by October 2011.
In a few short months, he will graduate from this training center and become part of the Afghan civil order police, a paramilitary unit dispatched to hotspots where conventional police are nonexistent or ineffective.
But this week, like Muslims around the world, 29-year-old Mohammad put everything on hold to celebrate Eid al-Adha. The three-day holiday commemorates the end of the annual pilgrimage to Mecca, Islam's holiest site, and is a time for sacrifice and helping others.
It was a bittersweet first day of festivities Tuesday for the recruits here at this police training center in Herat province. Many had never been away from home during such an important holiday.
Yes, there were candies, hugged greetings, a special meal and a morning prayer. Recruits will also get a break from training for the week. But Eid al-Adha, like Christmas or Hanukkah, is a holiday meant to be spent with family.
Aside from students who are from Herat province, it is too dangerous and expensive for trainees to go home for the holiday, according to Afghan police Col. Rasool Sedaqi, who oversees administrative duties at Adraskan.
"In this kind of situation, we cannot let them go home," Sedaqi said, adding that the news inevitably upsets some recruits each year. "For the young guys, it is difficult to be far from their families."
Older recruits may be used to being away for the holidays, Sedaqi said.
For Mohammad, 29, it was the second straight Eid al-Adha spent away from his home in the remote northern Jowzjan province.
"It is quite difficult for us," he said. "But we are with our brothers."
Eid al-Adha celebrates the willingness of Abraham to sacrifice his son, Ishmael, as an act of obedience to God. As told in the Quran and the Bible, Ishmael is spared when God intervenes, providing a ram for Abraham to sacrifice instead of his son.
On Tuesday, training center officials slaughtered a sheep to show a similar devotion. As part of Eid al-Adha, or the Festival of Sacrifice, Muslims do this to show devotion to God before handing most of the meat over to the less fortunate.
If he was back home, Mohammad said his family would sacrifice a sheep on the first day, then spend the second and third days of Eid al-Adha visiting family and friends and helping the poor.
After the morning prayer and some assorted sweets Tuesday, some students set up an impromptu dance circle near the parade grounds. They took turns dancing as one recruit banged out a rhythm on an overturned plastic dumpster and the rest clapped in time.
To the delight of the Afghan students, Marine Cpl. Joshua Zarr and Sgt. Justin Lugo, both NATO trainers here, even got up and busted some Western-style moves to commemorate the day.
Sodogar, a recruit who like many Afghans uses only one name, said he was sad to be away from his family in eastern Paktika province, but it wasn't all bad.
"It is not difficult," he noted. "Because whenever we are among ourselves, we are not alone."
---
---
---
---