video
'Husband, son, brother and leader': Soldier killed in Syria rollover accident was 82nd Airborne Division paratrooper
by
Chad Garland
July 23, 2020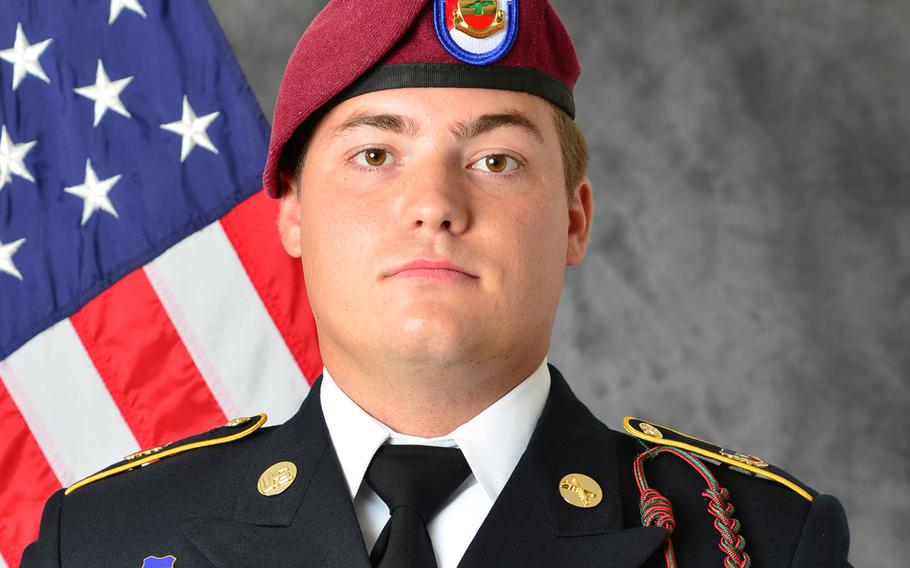 The U.S. soldier killed while on a security patrol in northeastern Syria this week was a member of the 82nd Airborne Division on his second combat deployment.
Sgt. Bryan "Cooper" Mount, 25, of St. George, Utah, was killed Tuesday when his mine resistant ambush protected all-terrain vehicle rolled over, the division said in a statement on Thursday. The incident is under investigation.
"He was a husband, son, brother and leader who was adored by everyone who knew him," Maj. Gen. Christopher Donahue, commander of the Fort Bragg, N.C.-based division, said in an emailed statement.
Mount was a cavalry scout with the division's 1st Squadron, 73rd Cavalry Regiment, 2nd Brigade Combat Team, where his "care-free, easygoing personality made him approachable and well-loved," said his squadron commander Lt. Col. Val Moro.
"He had the unique ability to make everyone laugh no matter who they were or how you were feeling," Moro was quoted saying in a statement. "If you had a problem, you could count on Bryan to help."
Mount joined the Army in January 2016 and had previously deployed with the 2nd Brigade Combat Team to Iraq in 2017 during the grueling nine-month battle to oust the Islamic State from Mosul, the country's second-largest city. This month marked the third anniversary of the end of that battle.
"It was his second time serving in combat and we relied on his experience," said Capt. Reid Jacobson, commander of 1-73 Cav's Bravo Troop. "Bryan was just one of those dependable paratroopers everyone looked up to and relied upon."
Some 5,200 American troops remain in Iraq to train and assist government forces fighting ISIS, while a smaller contingent of several hundred are in Syria to provide similar support to mostly Kurdish militia forces.
Mount is the coalition's 10th fatality in the Mideast this year. Four Americans and one British soldier were killed in combat incidents in March, all in Iraq. Five others died in noncombat-related incidents, including one last month in Jordan.
The Utah-native is the second U.S. soldier killed in a vehicle rollover accident in Syria this year. Spc. Antonio I. Moore, 22, of Wilmington, N.C., died while on route clearance operations in the country's Deir ez-Zor province on Jan. 24.
Mount's awards and decorations include the Army Commendation Medal with Combat device, Army Good Conduct Medal, Combat Action Badge and Army Parachutist Badge.
The command is focused on "unyielding support" to his family, Donahue said.
"Our hearts are with his wife, his parents, his extended family and fellow Paratroopers as they grieve through this incredibly tough time," he said.
Twitter: @chadgarland