Helmand was safer before UK troops arrived, Karzai says
---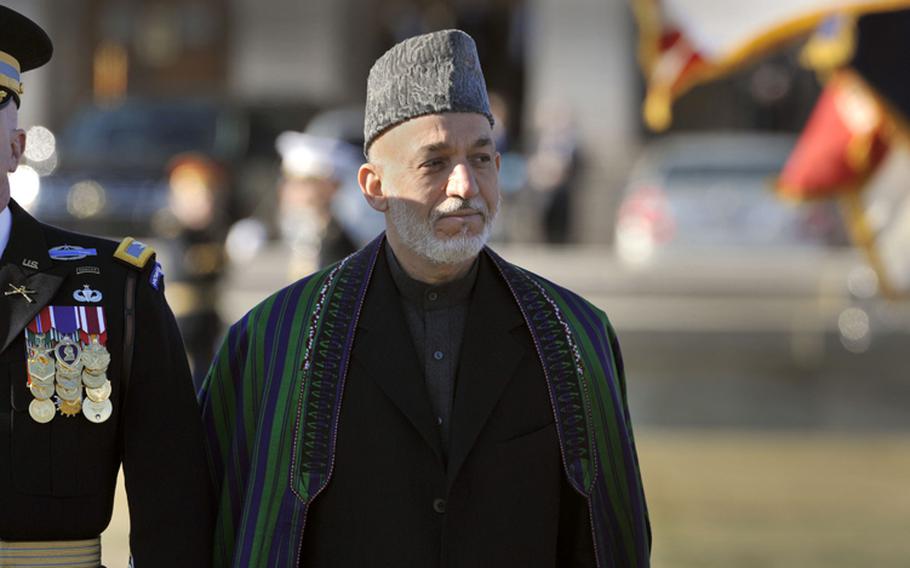 LONDON — Afghanistan's President Hamid Karzai says security in southern Helmand province was better before the arrival of British troops.
Karzai is in London Monday for meetings with British Prime Minister David Cameron and Pakistani President Asif Ali Zardari to discuss prospects for peace talks with the Taliban.
He said in an interview with The Guardian and ITV News that it's possible western forces are being drawn down in Afghanistan because international leaders realized "they were fighting in the wrong place" and that he expects fighting to diminish once NATO forces withdraw.
Karzai said Helmand province - where the U.S-led coalition has lost more soldiers than anywhere else - was more peaceful before British troops arrived in 2006. He says the greatest threat to his country's prospects is foreign meddling.
---
---
---
---