Heavy fighting as Taliban try to overrun Afghan district
by
Phillip Walter Wellman
July 30, 2016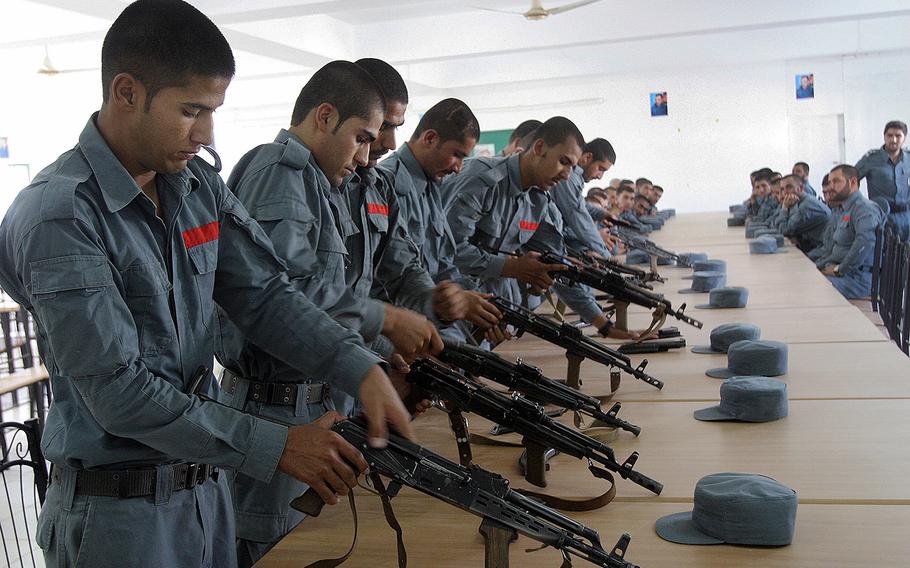 KABUL, Afghanistan — Afghan security forces backed by international troops were battling for control of an important district in southern Helmand province on Saturday, a day after it was announced the government had lost five percent of its territory to insurgents in recent months, officials said.
Mohammad Omar Zwak, a spokesman for Helmand's provincial governor, said the Taliban captured several outposts in Khanashin district on Friday night. But he denied media reports that the district had fallen.
"Fresh security forces have been deployed to the battlefield. With the backup of international forces, Afghan security forces recaptured some outposts," Zwak said on Saturday.
Zwak said 20 insurgents and one police offer were killed in the clashes.
NATO also confirmed that government forces remained in control of the district, but said that fighting was ongoing.
Khanashin, is a major poppy-producing district and an important drug smuggling route to neighboring Pakistan.
A report released on Friday by the U.S. Special Inspector General for Afghanistan Reconstruction said that Afghanistan's government lost control or influence in nearly five percent of its territory between January and May.
SIGAR attributed the loss to a NATO-backed change in tactics that saw the redeployment of many Afghan troops from hundreds of checkpoints to free them up for offensive operations against the Taliban.
Out of 407 districts in Afghanistan, about 30 are in insurgent hands — almost all of them in remote mountainous areas where governemnt troops and police rarely venture. But 104 more are considered to be at risk, according to the SIGAR report.
NATO officers have noted that most of the territory the insurgents control consists of rural areas not considered strategically important.