'God willing, peace will come': Reduction in Afghan violence brings hope; some fighting goes on
by
Phillip Walter Wellman J.P. Lawrence
February 22, 2020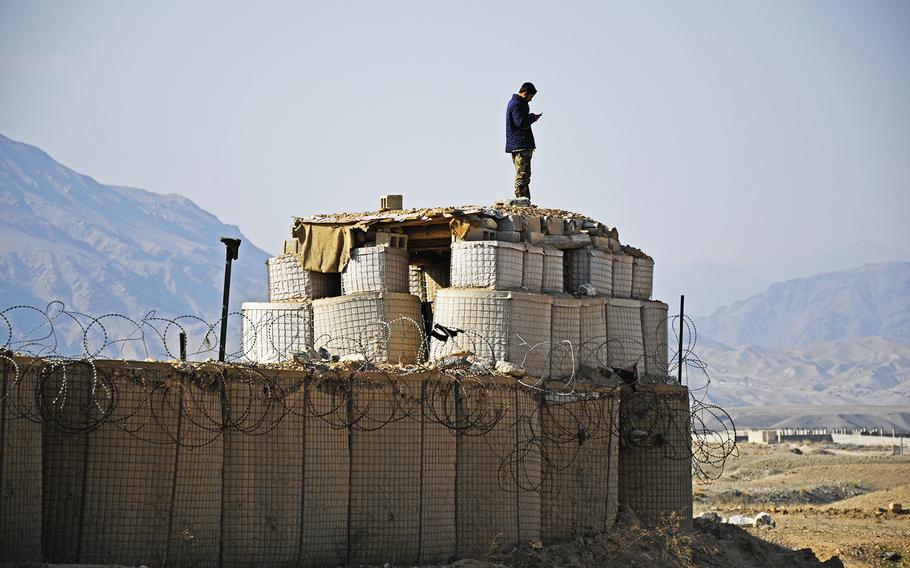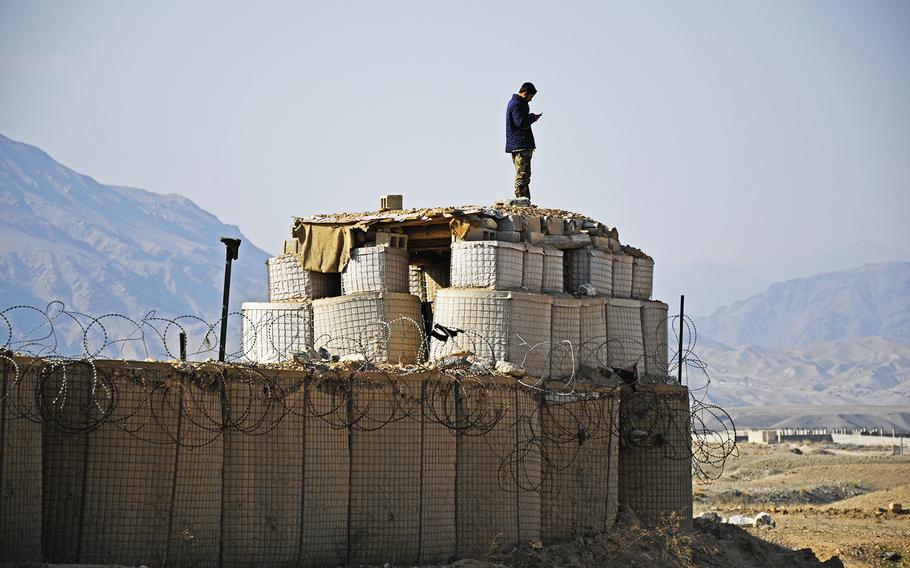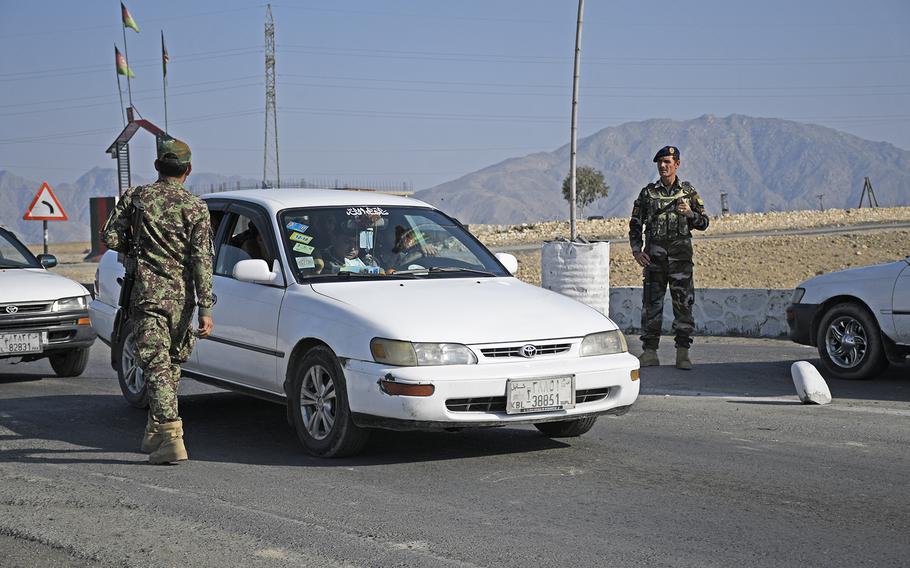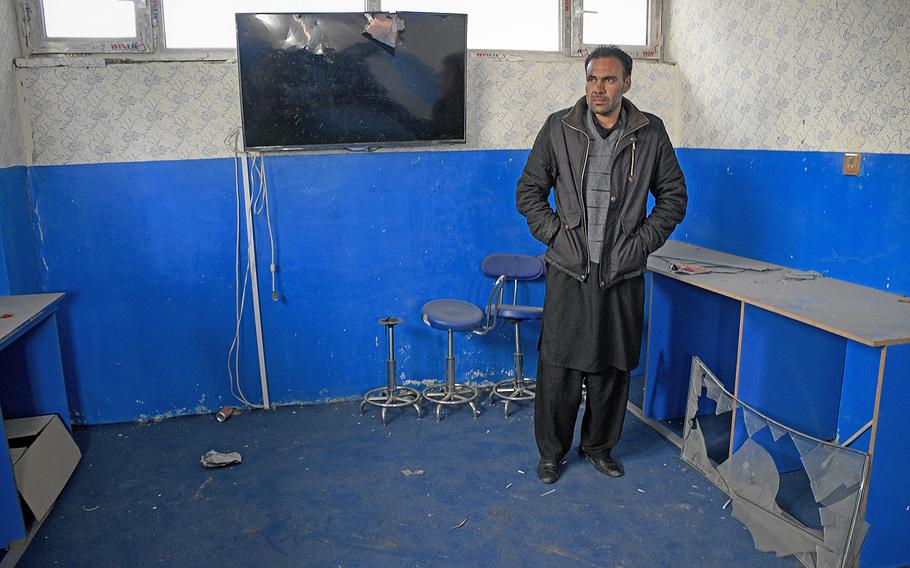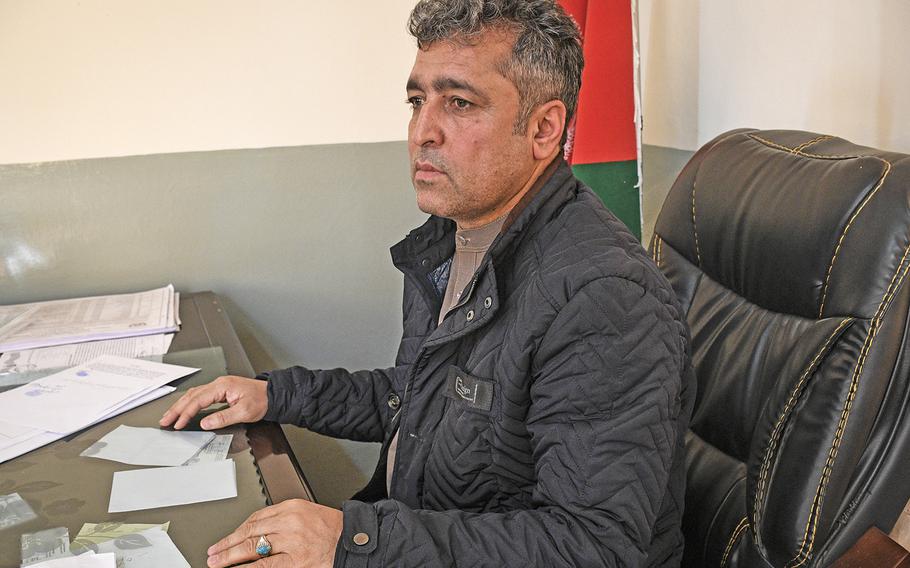 KABUL, Afghanistan — There was a "significant" drop in violence in Afghanistan on Saturday, the first day of a weeklong period of reduced violence, the Afghan Defense Ministry said. Several attacks were reported throughout the day but didn't appear to break the truce.
The seven-day period of reduced violence, which falls short of a complete cease-fire and could eventually lead to a withdrawal of U.S. forces and end America's longest war, began just after midnight Saturday.
The U.S.-led coalition is focused only on defensive operations, Gen. Scott Miller, the top U.S. commander in Afghanistan told reporters in Kabul.
"We remain committed to defend our forces," Miller said.
Afghan troops also halted operations against insurgents and were told they could only fight in self-defense, Surobi district governor Gawhar Khan Baburi told Stars and Stripes at his office in the district capital east of Kabul.
"They don't have any plans to fight the enemy," Baburi said. "It's totally peaceful."
But in Paktia and Uruzgan provinces, Taliban fighters attacked checkpoints, wounding at least two Afghan police officers, the governors of both provinces said.
Taliban spokesman Zabihulllah Mujahid said the group would refrain from attacking provincial capitals and Afghan and U.S. military bases — as per terms of the reduction in violence agreement — but insinuated attacking checkpoints was not off-limits.
"This is not a general ceasefire," Mujahid said in a statement.
While neither side publicly specified what the period of reduced violence would entail or how it would be monitored before it came into effect, Pentagon officials told reporters earlier in the week that Miller would be responsible for a "continual evaluative process" to determine compliance.
If the truce is successful, it will be followed by the signing of a broader peace deal between the U.S. and the Taliban on Feb. 29, officials from both sides have said.
The deal would lead to a phased withdrawal of U.S. forces. It would also pave the way for talks among the insurgents, the Afghan government and other Afghan stakeholders, that could lead to a more permanent cease-fire.
Just hours after the week of reduced violence began, the United Nations released data that showed more than 100,000 Afghan civilians had been killed or injured in the war over the past decade. Over 10,000 casualties were recorded last year, the U.N. said.
The prospect of less bloodshed has already brought hope to some local residents affected by the war.
Niamatullah Hamdard, the principal of a Kabul school attacked by the Taliban last July, said even the men who hurt 50 of his students are capable of peace.
"All these fighters who used to carry out these cruel attacks, they were not born that way," Hamdard said. "It was their leaders who made them like that."
Bakhtullah Shinwari, a science teacher injured in the attack, said he was hopeful the weeklong reduction in violence would be successful and that the war's end was on the horizon.
"God willing, peace will come to Afghanistan," Shinwari said.
Zubair Babakarkhail contributed to this report
lawrence.jp@stripes.com Twitter: @jplawrence3
wellman.phillip@stripes.com Twitter: @pwwellman