German general pledges 2015 presence in Afghanistan
by
Cid Standifer standifer.cid@stripes.com
July 16, 2013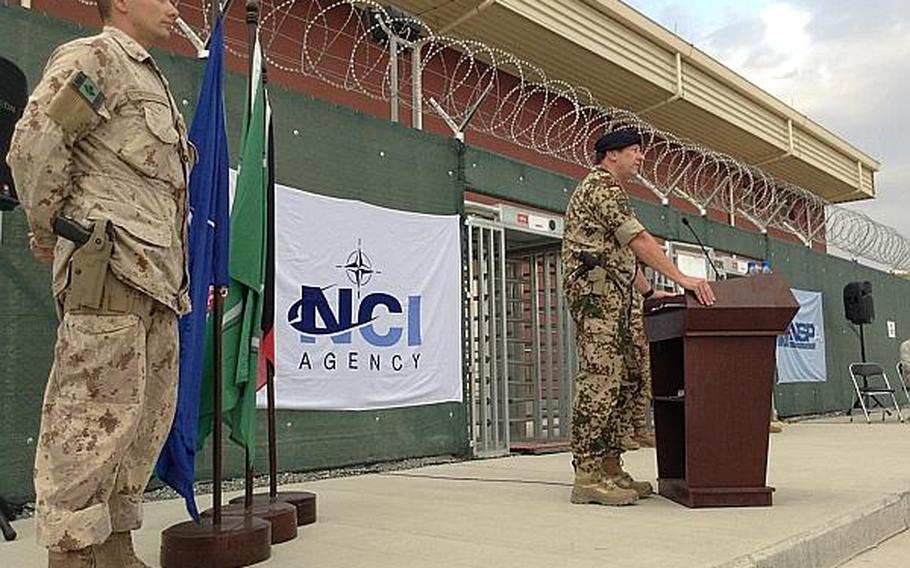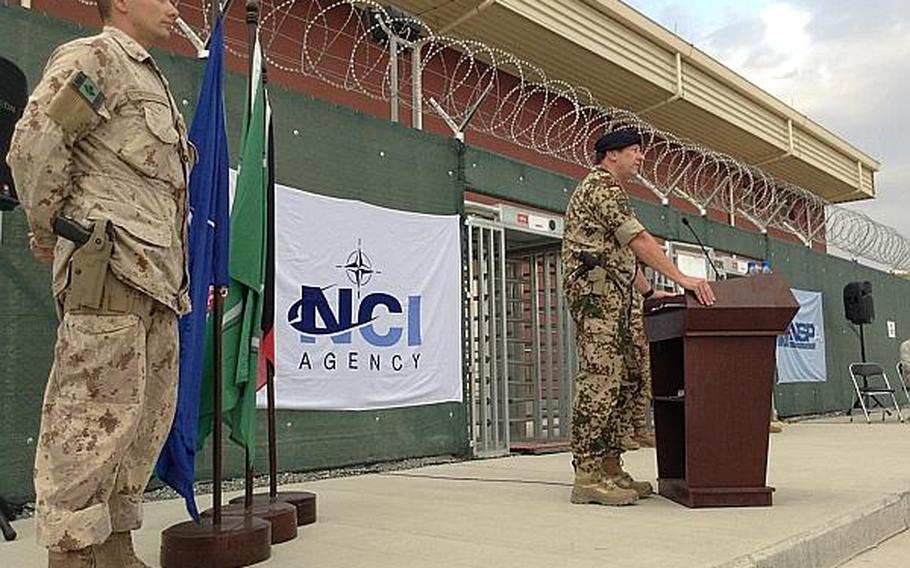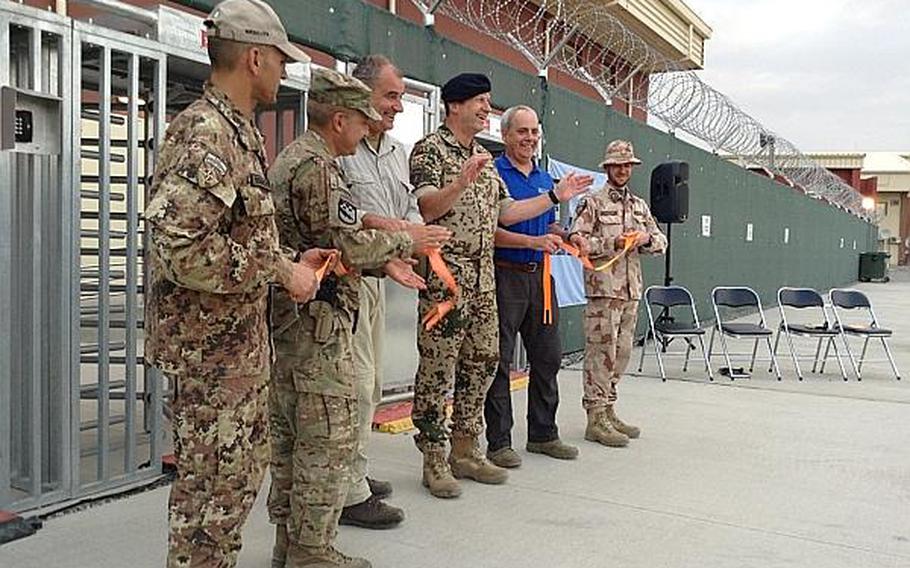 KABUL — As the White House reportedly considers a "zero option" that would leave no American troops behind in Afghanistan after 2014, a senior coalition commander pledged that NATO is determined to stay on.
At a ribbon-cutting ceremony for a new NATO coalition computer network facility in Kabul on July 12, operations deputy commander Maj. Gen. Dieter Warnecke pledged that the building will be in use for some time to come. He played down suggestions the International Security Assistance Force might not need it by the end of next year.
"Much of this work will continue into the NATO Resolute Support mission in 2015. I'm convinced about it," the German general said. "Our strong international commitment to this nation and to the Afghan people will endure."
Resolute Support is the name of the new training and mentoring mission that NATO plans to launch after its combat troops leave Afghanistan at the end of 2014. Last month, Afghan government forces assumed the leading role in security operations across the nation from U.S. and NATO troops.
At a U.S. Senate Foreign Relations Committee hearing last week, Defense Department officials said that any post-2014 U.S. force will hinge on many factors, including the success of Afghanistan's 2014 presidential election and the successful completion of a bilateral agreement between the Afghan and American governments. Committee Chairman Robert Menendez said he supported a continued U.S. presence here, but only if President Hamid Karzai offered "acceptable terms."
Warnecke pointed to the new facility as a vote of confidence that ISAF will stay past 2014, regardless of doubts on Capitol Hill.
The Afghanistan Mission Network Operations Center was first envisioned in 2009 as a safer, less damaging environment for the coalition's computer servers. The building and computer equipment combined cost under $8 million.
A Defense Department Inspector General report from March fretted that by December 2014, Afghans will still not have enough trained personnel to run high-tech computing systems like those used by ISAF.
"I am not worried asbout the future of this building," Warnecke said, pointing to its proximity to Kabul's international airport. "I'm pretty sure a lot of people will be interested in having this building at the end of the day."
But Warnecke insisted it will be a while before ISAF is done with the facility. "From the NATO side we are looking for commitment after 2014," he said.
"We are working for this, we are planning for this, and ... we have taken responsibility for 10 years now in this country. We cannot leave."