Frustration with Afghanistan stalemate boils over in congressional hearing
by
Claudia Grisales
December 4, 2018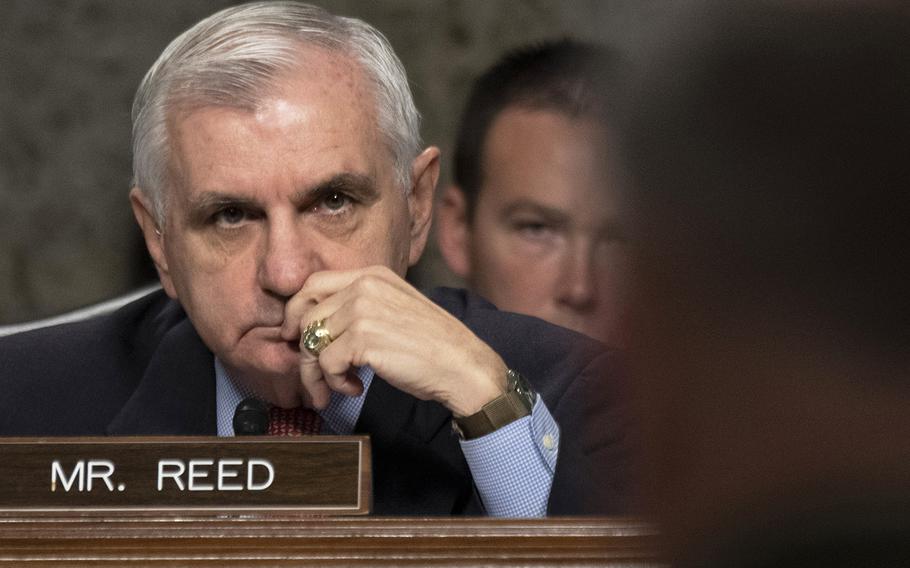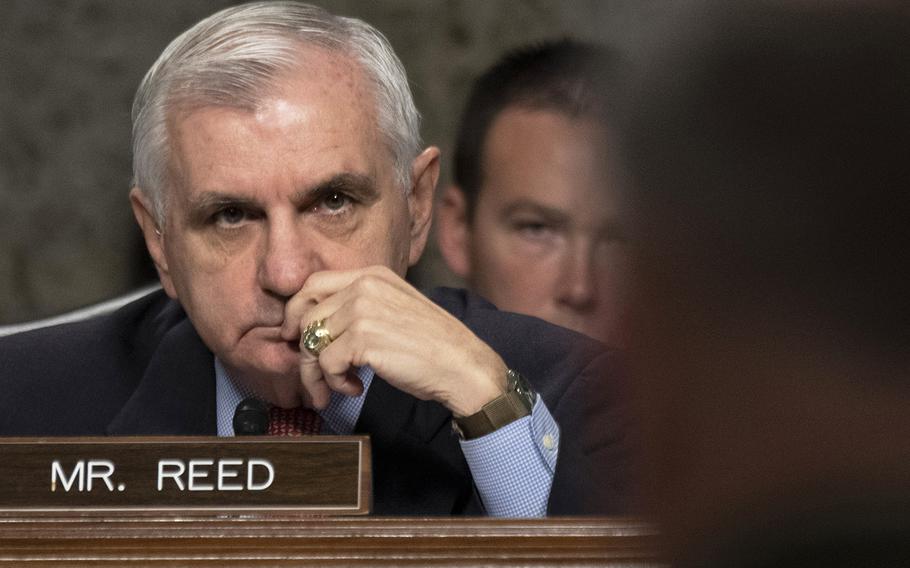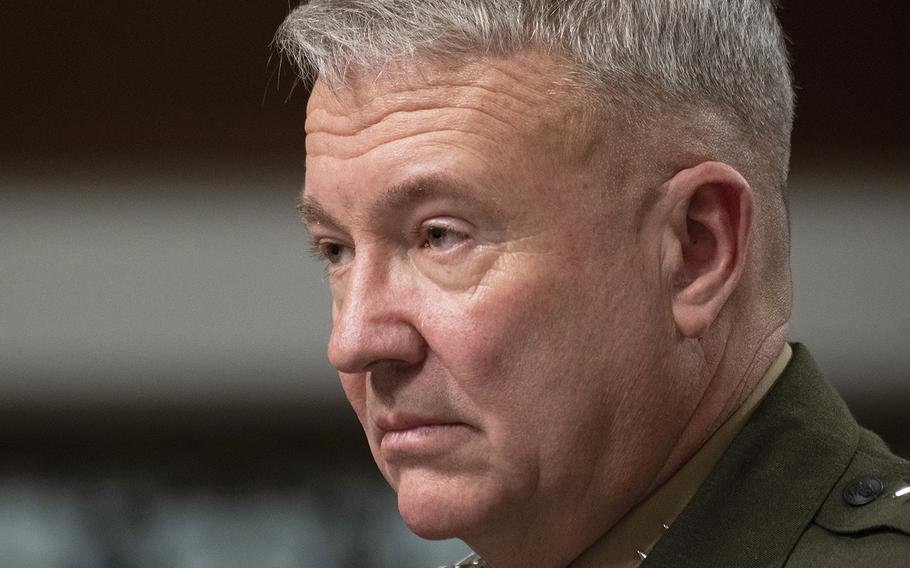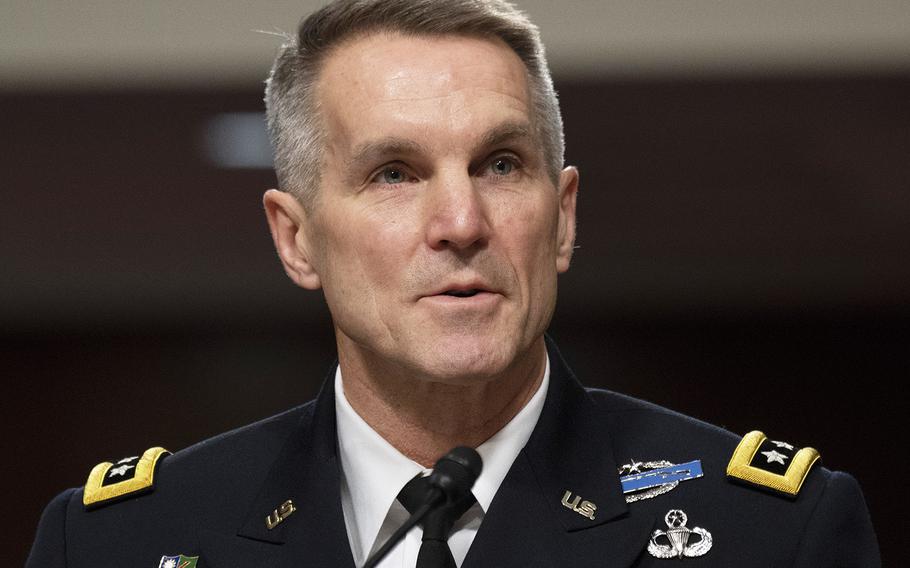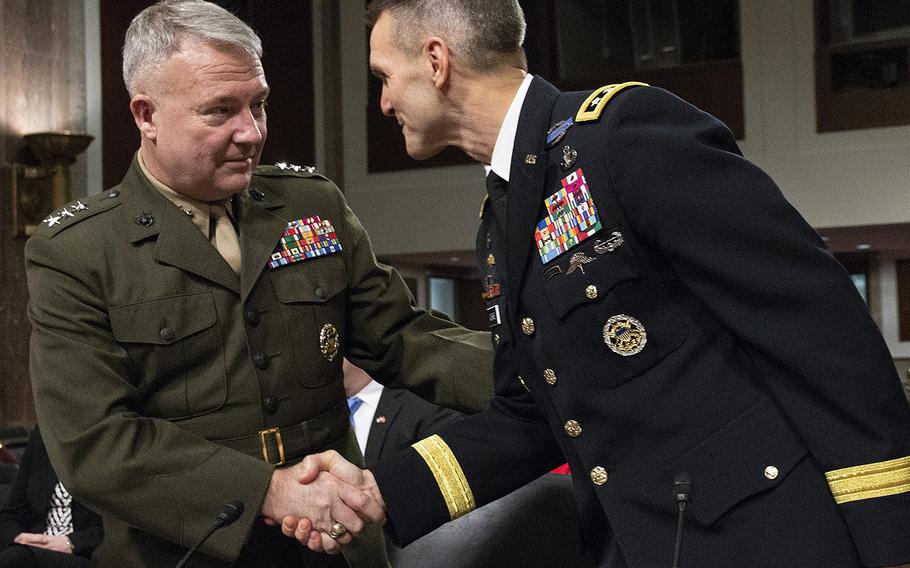 WASHINGTON — Echoing recent remarks from a top U.S. general, several senators expressed frustration Tuesday that the war in Afghanistan, now in its 18th year, remains a stalemate for U.S. forces.
"We've been at it 17 years, 17 years is a long time," a visibly frustrated Sen. Gary Peters, D-Mich., said during a Senate Armed Services Committee hearing. "What are we doing differently when it comes to the Afghan security forces that we haven't done for 17 years while being focused on this?"
The comments were part of a hearing for nominees to lead Central Command and Special Operations Command, which recently suffered a rash of servicemember deaths. Last week, two Green Berets and an Air Force combat controller died in a blast that struck a convoy of U.S. and Afghan forces in central Afghanistan. On Sunday, an Army infantryman died of his wounds from that same explosion in a hospital in Germany.
Army Lt. Gen. Richard Clarke, the nominee for the SOCOM job, said the Taliban have 60,000 fighters, a much higher number than has been estimated by the military in the past. Clarke initially had testified the Taliban was 20,000 strong and corrected himself during Tuesday's hearing.
Marine Gen. Joseph Dunford, chairman of the Joint Chiefs of Staff, told an audience last month during a security conference in Halifax, Nova Scotia, that Afghanistan's status has not changed much from last year, when it was at a "stalemate." The concerns come more than a year into President Donald Trump's new Afghanistan strategy to boost U.S. forces there.
"The stalemate is disappointing," said Sen. Tim Kaine, D-Va., who was at the Halifax meeting.
Marine Corps Lt. Gen. Kenneth F. McKenzie Jr., the nominee for the CENTCOM job, agreed Tuesday with Dunford's consensus that Afghanistan remains at a stalemate, but contends new efforts are now in play.
In response to Peters' question, McKenzie noted he and his son, Kenneth Ray McKenzie, a Naval Academy graduate who served as a Marine Corps infantry officer and now works in the private sector, both were deployed twice to Afghanistan.
Senator, I understand your frustration," he said. "We are doing things significantly different with the Afghan Security Forces. They are doing the fighting. Americans are still at risk and, as we saw tragically last week, Americans are still going to go into harm's way and some of them may die. But we are no longer doing the fighting. They are doing the fighting. They are doing it imperfectly, but they are doing it with our assistance."
McKenzie said a political settlement that could entail peace talks with the Taliban is a key, new strategy in Afghanistan. He also warned the U.S. should not withdraw from the country precipitously — as it has done before — because the Afghan Security Forces are not yet able to defend themselves. And it's not clear when that will happen, either, McKenzie said.
"I don't know how long it will take," he said. "I do know that we're working it very hard. I do know that they are making improvements. I do know that today it would be very difficult for them to survive without our and our coalition partners' assistance. And we should remember that NATO and other nations are with us on the ground in Afghanistan."
McKenzie, who would replace departing Army Gen. Joseph Votel at CENTCOM, acknowledged the recent deaths of several soldiers in Afghanistan and the passing of Vice Adm. Scott Stearney, who was found dead in his quarters Saturday in Bahrain. No foul play is suspected in the death of Stearney, who was commander of U.S. Naval Forces Central Command and the 5th Fleet.
"CENTCOM remains a dangerous, dangerous theater of war and we have seen the cost as recently as last week," McKenzie said. "I am certainly mindful of the burden we have borne in the past and unfortunately, we will continue to bear."
SOCOM nominee Clarke echoed McKenzie's remarks Tuesday, detailing the global threats that remain a concern for the U.S. military. Clarke is slated to replace departing Army Gen. Raymond Thomas.
"Our world continues to evolve and increase in complexity while violent extremism persists, challenging regional stability and threatening our interests," Clarke said. This as "near-peer competitors grow in capability and intent to contest our vital national interests."
Stars and Stripes reporters Corey Dickstein and Chad Garland contributed to this report.
grisales.claudia@stripes.com Twitter: @cgrisales
---
---
---
---