French general: 2 to 3 months of fighting remains in Syria to end ISIS caliphate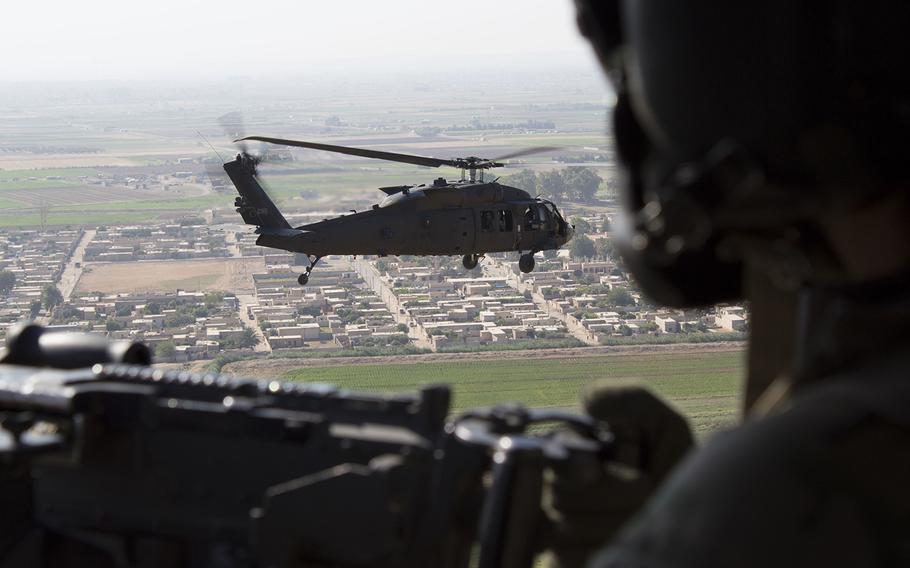 WASHINGTON — The Islamic State's so-called caliphate has withered to the area around one small town in eastern Syria, which is surrounded by U.S.-backed forces set to begin operations to liberate it, a top anti-ISIS coalition general said Tuesday.
At least several hundred ISIS fighters remain to defend the area along the Euphrates River still controlled by the terrorist group, which includes the small town of Hajin, about 20 miles from the Iraq border, said French Brig. Gen. Frederic Parisot, the director of civil-military operations of the U.S.-led Operation Inherent Resolve coalition. He estimated a slow-moving operation led by Syrian Democratic Forces would take at least two to three months to complete and end the ISIS caliphate.
"That will be the end of any land owned by [ISIS] or ruled by [ISIS]," Parisot told reporters at the Pentagon. "We expect a tough fight in that last place ISIS is. The good news is they are trapped … and we are going to kill them."
Since 2014, the coalition, along with SDF and Iraqi security forces, have methodically dismantled ISIS' caliphate, which stretched some 34,000 square miles across Syria and Iraq at its height and included as many 50,000 fighters, Pentagon officials have estimated.
ISIS now only holds about 190 square miles of ground, Parisot said Tuesday. He declined to provide a specific estimate of the remaining fighters aligned with ISIS in Syria and Iraq.
In addition to ISIS fighters around Hajin, which has been held by the terrorist group since 2013, militants have gathered in small cells in Iraq and Syria. This makes it difficult to determine a definitive number of remaining ISIS fighters, Parisot said.
"One ISIS is one ISIS too many," he said.
This week, the SDF completed the liberation of the town of Dashisha in eastern Syria, one of the two towns identified by Defense Secretary Jim Mattis as still controlled by ISIS in April, when he pledged a renewed effort to destroy the terrorist group in Syria.
The SDF cleared ISIS fighters from some 745 square miles during operations to liberate Dashisha, according to the State Department, which congratulated the Kurdish-led group on its victory in Dashisha on Sunday in a statement.
"This is a significant milestone," the statement read.
Parisot said he expected heavy fighting as the SDF begins its operations to clear Hajin. Like other cities once held by ISIS, the general anticipates the town will be heavily fortified with improvised explosives and booby traps.
Freeing Hajin will mark the end of ISIS' caliphate, Parisot said, but that will not necessarily signal the end of the military mission in Iraq and Syria for the United States and the coalition, which will continue to train fighters in the region and work to clear liberated areas of explosives and other threats.
"There is still work to be done," he said. "It's still going to take some time to ensure they can't come back."
dickstein.corey@stripes.com Twitter: @CDicksteinDC