Fort Drum-based soldier dies in vehicle rollover accident in Afghanistan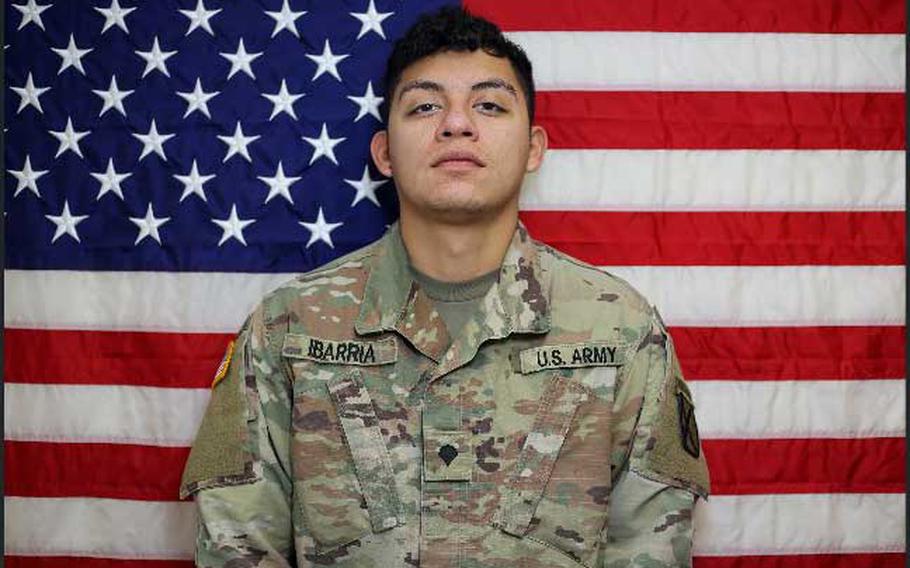 A vehicle rollover accident has claimed the life of a soldier supporting Operation Freedom's Sentinel in Afghanistan, the Pentagon said Saturday.
Spc. Vincent Sebastian Ibarria, 21, of San Antonio, died Friday as a result of the incident, which is under investigation, a statement said. The accident happened in the capital of Farah province in the country's southwest.
Ibarria was assigned to the 2nd Battalion, 22nd Infantry Regiment. The Fort Drum, N.Y.-based unit, part of the 1st Infantry Brigade Combat Team, 10th Mountain Division, deployed to Afghanistan with the brigade in the spring.
"The entire Warrior Team mourns the loss of Vincent," the brigade said on its social media pages. "Our thoughts and prayers are with Vincent's Family, Friends, and fellow Soldiers."
No other details, including the type of vehicle that rolled over, were released.
Ibarria's death brings the number of Americans killed in Afghanistan this year to nine. Two were killed in a roadside bomb blast, two were killed in an apparent insider attack, two died in a plane crash and three died in other incidents that did not involve combat.
In online tributes, friends remembered Ibarria as loyal, kind and positive.
"I'm lost for words right now I can't believe you are gone," said Trey Davis, who described Ibarria as his best friend, in a Facebook post on Saturday. "You will never be forgotten bro I love and miss you so much bro. I hope you're looking down and smiling at the boys."