Firefight claims 4 insurgents, ANA commander, child
by
Laura Rauch
May 16, 2011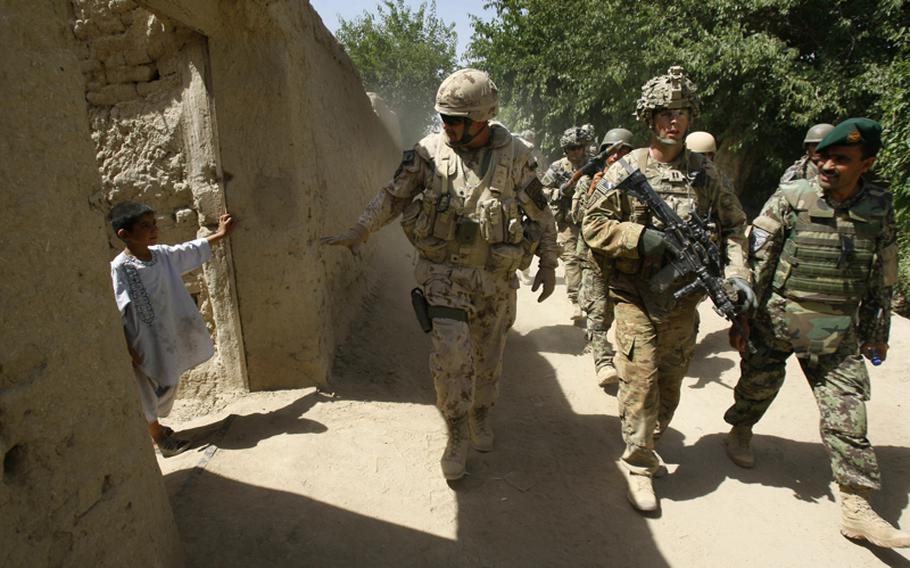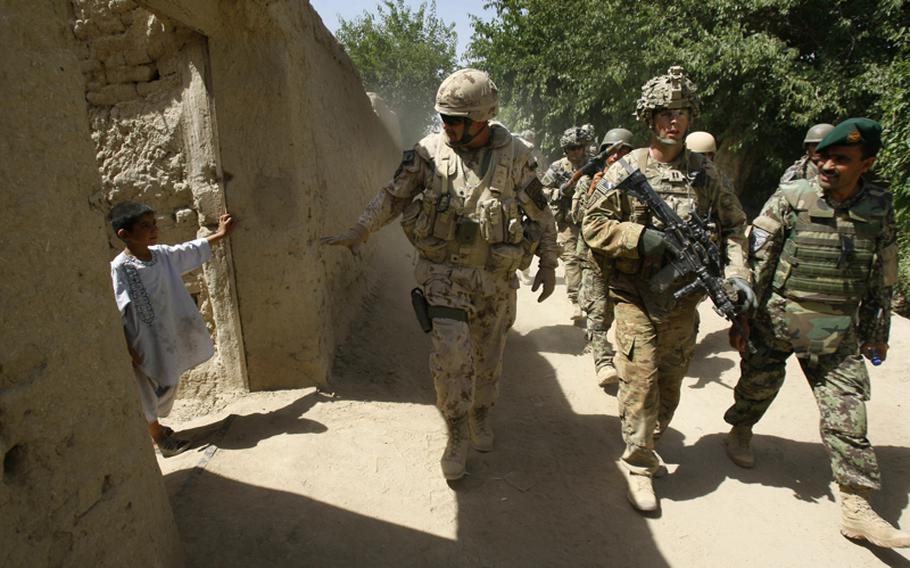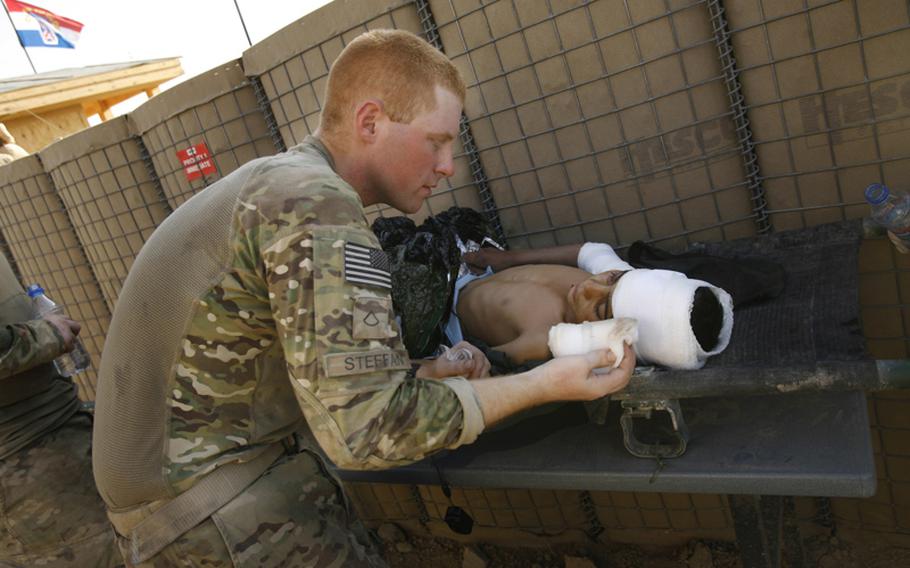 COMBAT OUTPOST NALGHAM, Afghanistan — Four insurgents and an Afghan National Army commander were killed during a firefight Sunday near the village of Sarkilla in Kandahar province. The firefight came just two hours after the International Security Assistance Force Regional Command-South deputy commander, Canadian Brig. Gen. Andre Corbould, toured the area.
Two other ANA soldiers were wounded in the attack and were evacuated to Kandahar Airfield by Black Hawk helicopter. A 10-year-old Afghan boy was also killed and his 8-year-old brother was wounded.
Troops stationed in the village from Company C, 1st Battalion, 32nd Infantry Regiment, 3rd Brigade Combat Team, 10th Mountain Division, along with members of the ANA and Afghan local police, came under attack with small-arms fire from a grape field northwest of the village. Kiowa and Apache helicopters fired into the field after three intelligence sources confirmed the attack, according to Capt. Dennis Call, Company C's commander.
ANA Lt. Zbuir Amure, who had gone to the battlefield from Combat Outpost Nalgham when he heard gunfire erupt, was killed in a tree line adjacent to the grape field.
Corbould, U.S. Army Brig. Gen. Gordon Davis, of Headquarters, ISAF Joint Command; Col. Patrick Frank, 3rd IBCT commander; and other regional U.S. and Afghan commanders had visited U.S. forces, ANA and Afghan local police working in tandem, a first for the area.