Esper: More attacks from Iran-backed groups expected in Middle East, additional forces prepared to deploy
by
Corey Dickstein
January 2, 2020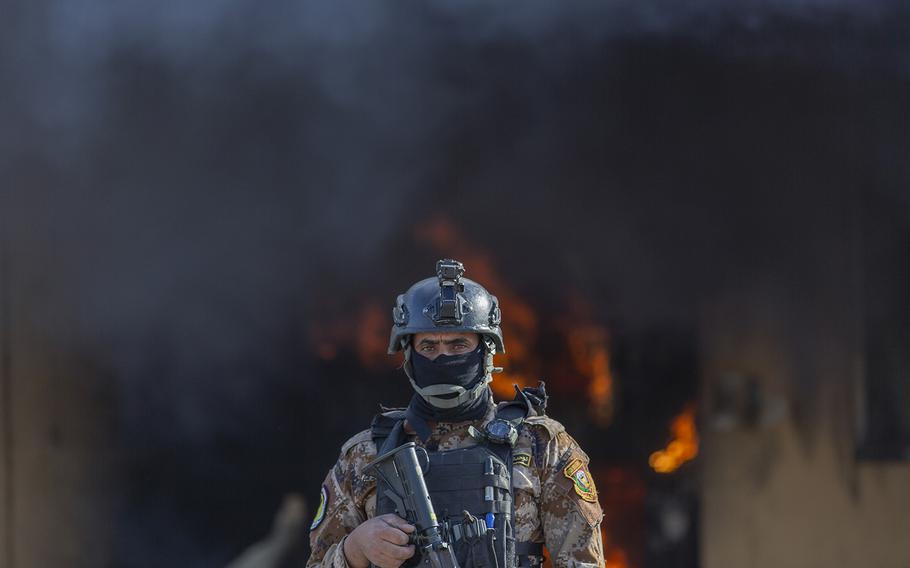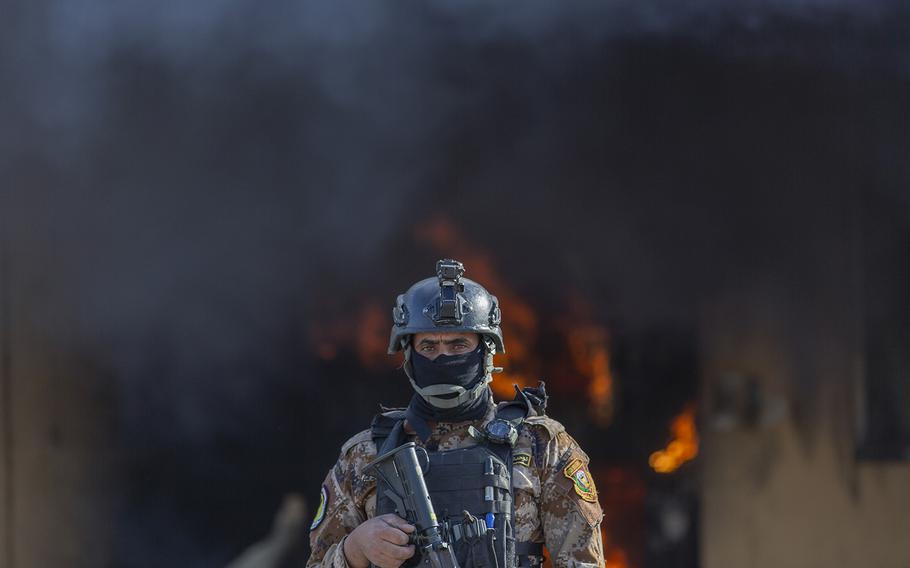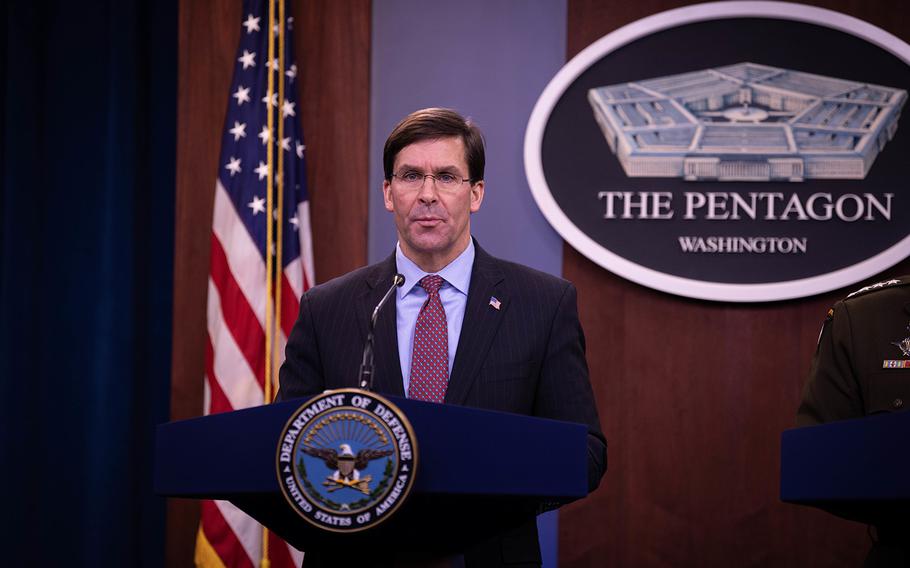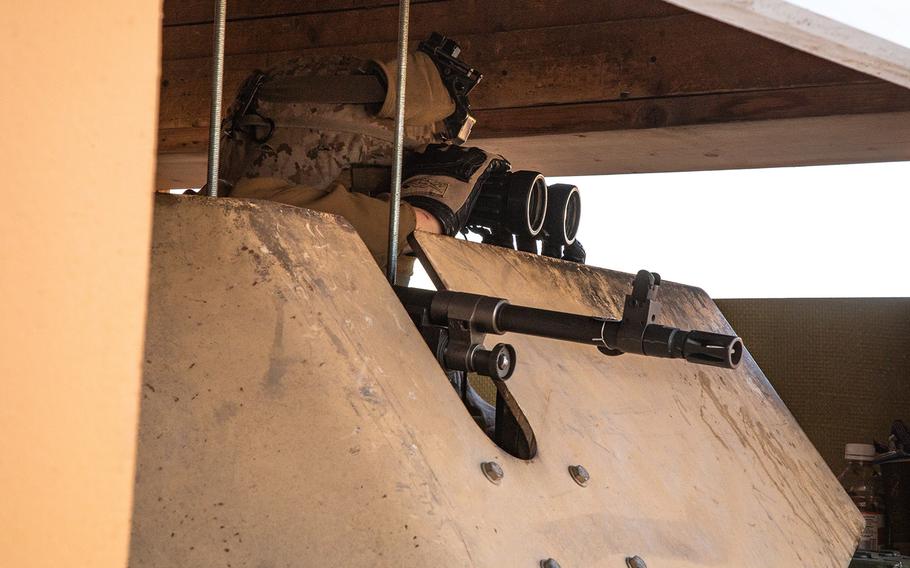 WASHINGTON — Defense Secretary Mark Esper said Thursday that the Pentagon expects more attacks on American positions in Iraq from the Iran-backed militia forces that attempted to overrun the U.S. Embassy in Baghdad.
"There are some indications out there that they may be planning additional attacks," Esper told reporters Thursday morning at the Pentagon. "If that happens, then we will act. And, by the way, if we get word of attacks or some kind of indication, we will take preemptive action to protect American forces — American lives.
"The game has changed. And, we are prepared to do what is necessary to defend out personnel and our interests and partners in the" Middle East.
U.S. forces are well-position in the region to respond to further provocations from the Kataeb Hezbollah militia, Esper said, blaming the Iran-tied group for a deadly attack on an American base in Kirkuk last week and the breach of the embassy grounds Tuesday. The United States has more than 60,000 troops throughout the Middle East, including some 5,200 in Iraq, as it has increased its presence in the region by some 14,000 troops in recent months following Iranian provocations.
On Tuesday, the militiamen — many of them waving the yellow flags of Iran-backed Shia groups known as Popular Mobilization Forces — spent hours tossing Molotov cocktails and rocks at the embassy's outer walls and chanting anti-American slogans. As the riot was ongoing, Esper rushed 100 Marines to the Baghdad grounds from Kuwait. Later Tuesday, he ordered a rapid deployment of a battalion of some 750 82nd Airborne Division soldiers to Kuwait in response to the hostilities at the embassy.
On Thursday, thousands more American troops — including other 82nd soldiers — remained on alert to deploy quickly to the Middle East, if necessary, a U.S. official said on the condition of anonymity.
Those soldiers could be used to bolster defenses of American positions throughout the Middle East, said Army Gen. Mark Milley, the chairman of the Joint Chiefs of Staff. For now, the 82nd Airborne Division soldiers who deployed Tuesday remain in Kuwait ready to respond anywhere in the region, he said.
Milley added they could be returned to their home station at Fort Bragg in North Carolina, if tensions die down quickly.
Tuesday's attempted storming of the U.S. Embassy in Baghdad by the militiamen and others aligned with Iraqi Shia groups work closely with Iran's elite Quds Force. Their actions were a response to five American airstrikes Sunday on Kataeb Hezbollah locations in western Iraq and eastern Syria. The strikes, which killed at least 25 militiamen, came after a rocket attack on the U.S.-Iraqi outpost in northern Iraq's Kirkuk, which killed a U.S. contractor and injured four American troops and several Iraqis.
Milley called Tuesday's incident at the embassy "a show." The main buildings of the more than 100-acre compound were never threatened, he said, and no evacuation order was given for embassy staff, which included some 50 to 100 U.S. troops.
"What you saw … was a demonstration, so to speak, for the cameras," said Milley, the top U.S. general. "We are very confident in the integrity of that embassy. Anyone who intends to overrun that will run into a buzz saw."
Esper on Tuesday was critical of the Iraqi government's relationship with Iran, and urged the country to do more to protect the U.S. Embassy after Iraqi security forces guarding the heavily fortified Green Zone in Baghdad did little to stop militiamen from reaching the compound. Baghdad's Green Zone is the city's well-defended downtown district, which houses much of the country's government buildings and dozens of international embassies.
By Thursday, security had tightened, Esper said, adding the United States maintained a good relationship with the Iraqi military.
Despite Iraq's warning that it would reconsider its relationship with the U.S. military after the Sunday airstrikes, of which it did not approve, Esper said the Iraqi government had given no indication it would ask American troops to leave.
Esper also said he had repeatedly spoken with his Iraqi counterparts about rocket attacks from Iran-backed groups — at least 11 attacks since November — and asked them to investigate those incidents and hold the perpetrators accountable.
"We haven't seen sufficient action on that part," he said. "They certainly need to help reinforce and defend the embassy, but they need to [figure out] the problem [of Iran-backed militias], and stop these attacks from happening, and to get the Iranian influence out of their country."
Esper said any further actions that threaten Americans in the Middle East from Iran or its proxy forces would be "regretted."
"The United States of America has a very, very capable military," Milley said. "We have lots of depth, and we have sufficient forces arrayed in depth to respond to anything that occurs in the Middle East — or elsewhere, for that matter."
dickstein.corey@stripes.com Twitter: @CDicksteinDC