Egypt allows USS Truman to transit Suez Canal
---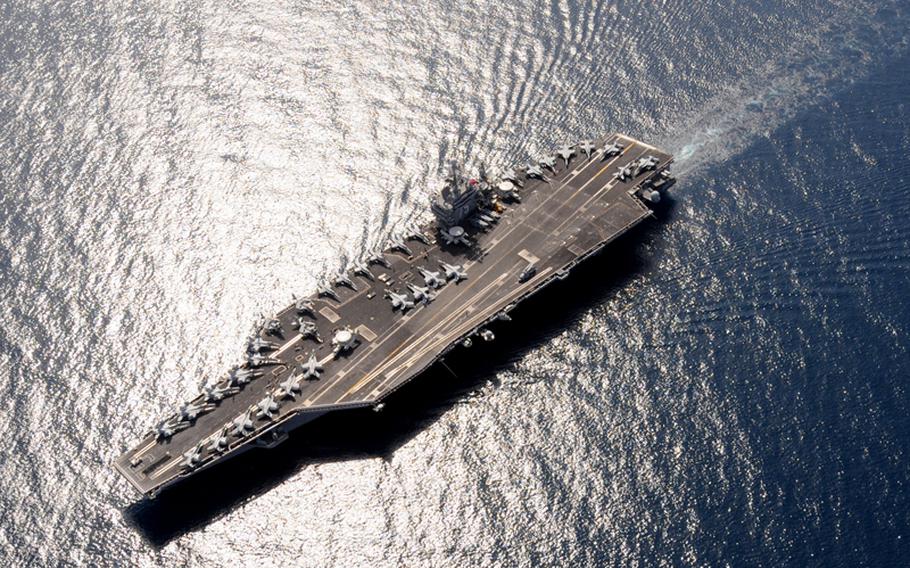 MANAMA, Bahrain — In the midst of the ongoing violence in Egypt, the USS Truman carrier strike group has transited the Suez Canal into the U.S. 5th Fleet area of responsibility.
In a press release Sunday, Navy officials described the transit as "routine" and "safe." Despite the political turmoil that has gripped Egypt recently, Egyptian officials say traffic through the canal is normal.
Opened in 1869, the 120-mile-long Suez Canal is a critical waterway that connects the Mediterranean Sea and the Red Sea. About 35 to 45 U.S. Navy warships sail through the canal annually in route to the Arabian Sea and Persian Gulf. Egypt allows U.S. warship to be expedited, which often means getting to the head of a long line of ships waiting for access to the canal, according to a recent USA Today report.
The Truman is scheduled to relieve the USS Nimitz, which has been deployed since March, to conduct maritime security operations and missions in support of Operation Enduring Freedom. The USS Truman carrier strike group includes two guided-missile cruisers and two guided-missile destroyers.
---
---
---
---