Eager Lion exercise gets under way in Jordan
---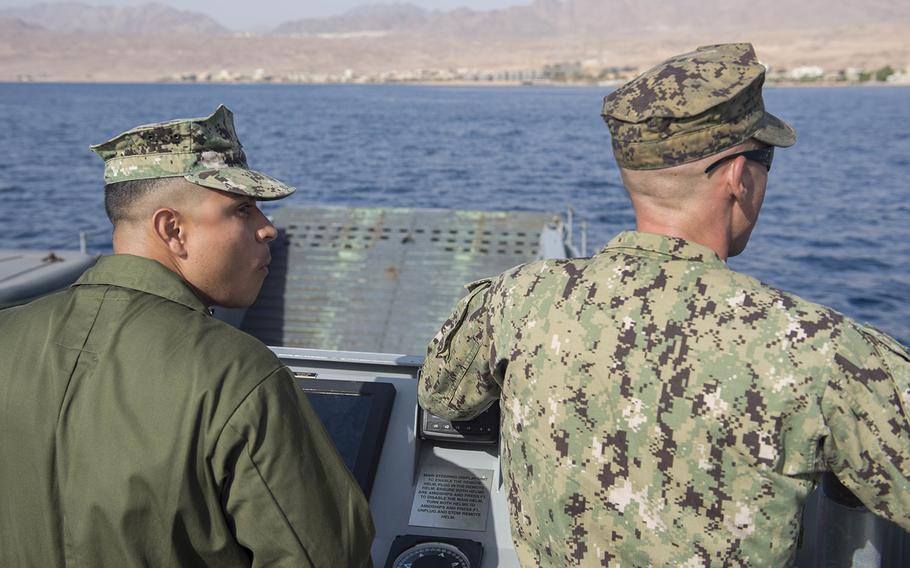 MANAMA, Bahrain — The sixth iteration of the Eager Lion exercise begins Sunday in Jordan.
Eager Lion 16 is hosted by the Jordanian government. About 3,000 U.S. military personnel representing U.S. Central Command and its components will participate in the bilateral exercise, 5th Marine Expeditionary Brigade spokesman Capt. Rob Martins said in a statement.
The annual exercise will include scenarios involving border security, inter-ministerial command and control, cyber defense and battlespace management, Martins said.
"A huge part of what the U.S. and Jordanian forces are exercising is their ability to integrate, cooperate and enhance interoperability among participants," Martins said. "Having the U.S. and Jordan participating demonstrates a commitment and shared interest in regional security."
Jordan is on the front lines of the U.S.-led campaign against the Islamic State, which controls territory in Syria and Iraq. Jordan borders both countries.
The exercise runs through May 24.
church.chris@stripes.com Twitter: @CChurchStripes
---
---
---
---