DOD identifies seven Americans killed on deadliest day of Afghan war this year
By
Josh Smith smith.josh@stripes.com
May 7, 2013
---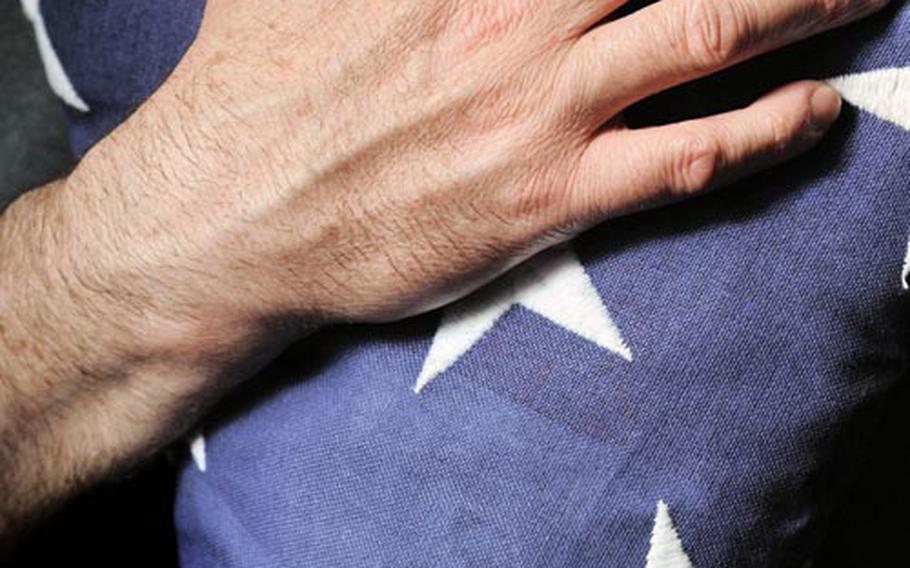 KABUL — The Department of Defense has identified the five soldiers and two Marines killed in separate attacks in Afghanistan on Saturday.
The soldiers, with the 1st Battalion, 36th Infantry, 1st Brigade Combat Team, 1st Armored Division, based at Fort Bliss, Texas, were killed when their vehicle hit an improvised explosive device in the Maiwand District of Kandahar province, according to a DOD statement.
They were: 1st Lt. Brandon J. Landrum, 26, of Lawton, Okla.; Staff Sgt. Francis G. Phillips IV, 28, of Meridian, N.Y.; Spc. Kevin Cardoza, 19, of Mercedes, Texas; Spc. Thomas P. Murach, 22, of Meridian, Idaho; and Spc. Brandon J. Prescott, 24, of Bend, Ore. An Afghan interpreter was also killed.
According to a statement by battalion commander Lt. Col. Kevin Admiral on the unit's Facebook page, the soldiers were conducting a combat patrol in the western sector of Maiwand District.
"Each of them will forever be remembered for their discipline, competence and teamwork ... but above all their love of being part of the Reconnaissance Platoon," Admiral wrote. "They were proud to serve our country and their presence made a difference at this pivotal point in Operation Enduring Freedom."
Also killed on Saturday were Marine Staff Sgt. Eric D. Christian, 39, of Warwick, N.Y.; and Cpl. David M. Sonka, 23, of Parker, Colo. Members of the 2nd Marine Special Operations Battalion, based in Camp Lejeune, N.C., they died in Farah Province in western Afghanistan.
The Defense Department said their deaths are still under investigation, but a release from the NATO-led International Security Assistance Force on Saturday said the two had been killed "when an Afghan National Army soldier turned his weapon against ISAF service members."
A 32-year-old First Sergeant with the German special forces also died on Saturday in an attack in northern Afghanistan.
While coalition deaths have decreased since last year as NATO troops reduce their presence, warmer spring weather has brought a new round of deadly attacks. Most coalition combat forces are scheduled to leave the war-torn country by the end of 2014.
smith.josh@stripes.comTwitter: @joshjonsmith
---
---
---
---