Counterfeit tourniquets make their way downrange
by
Seth Robbins
July 3, 2010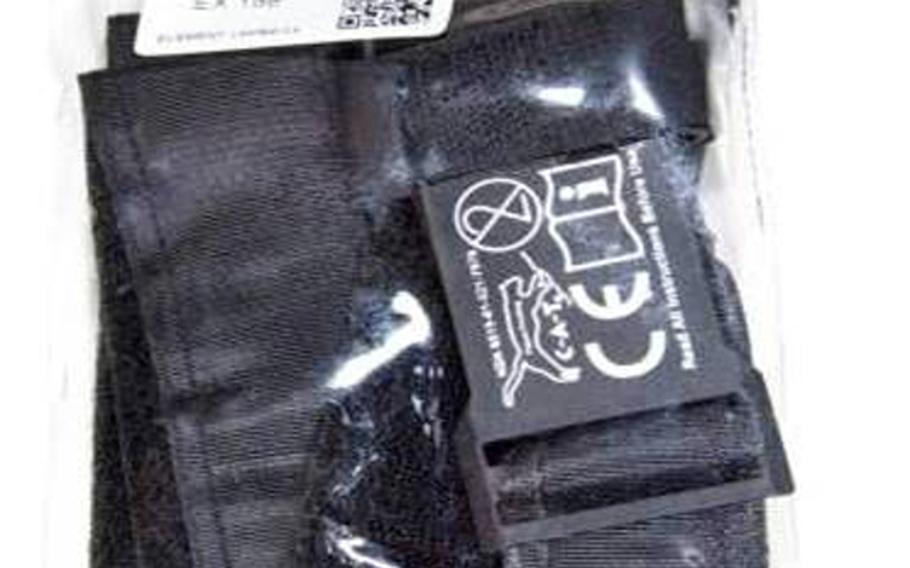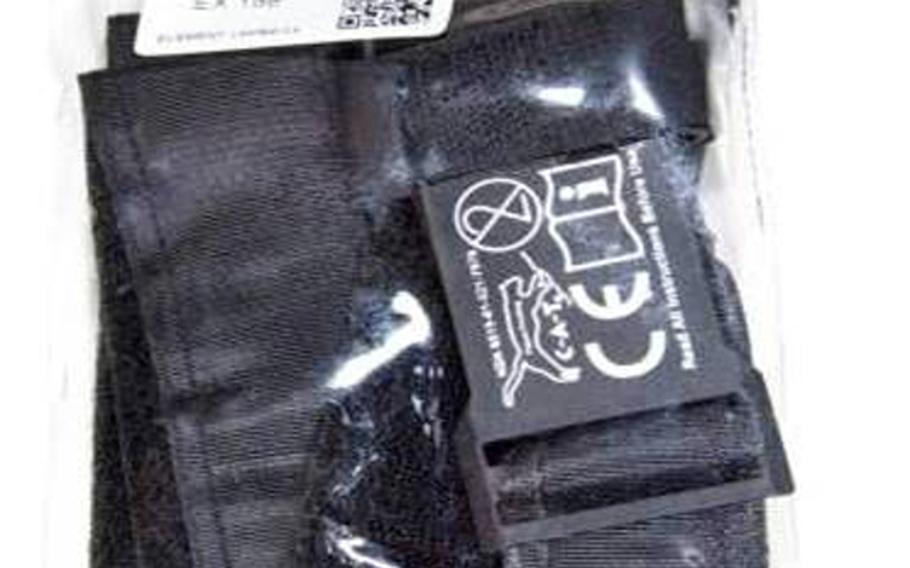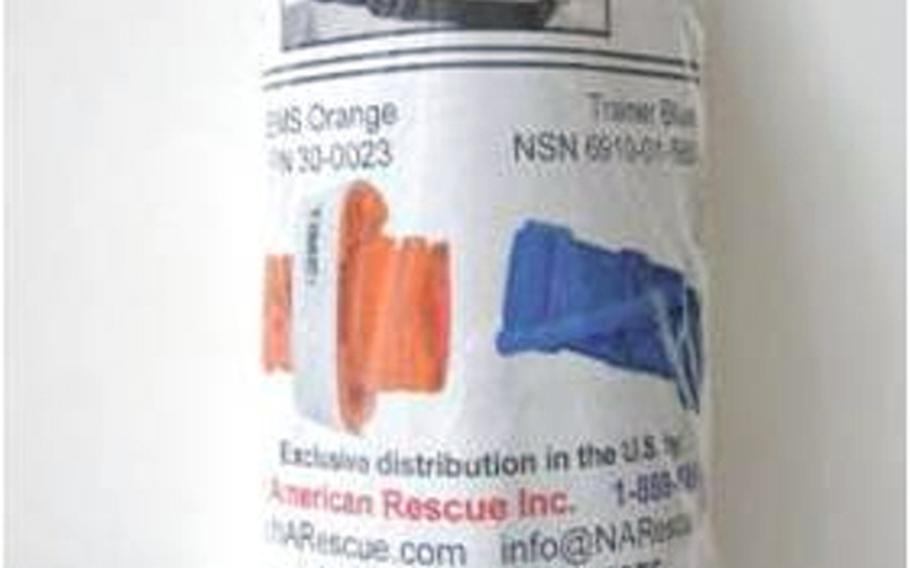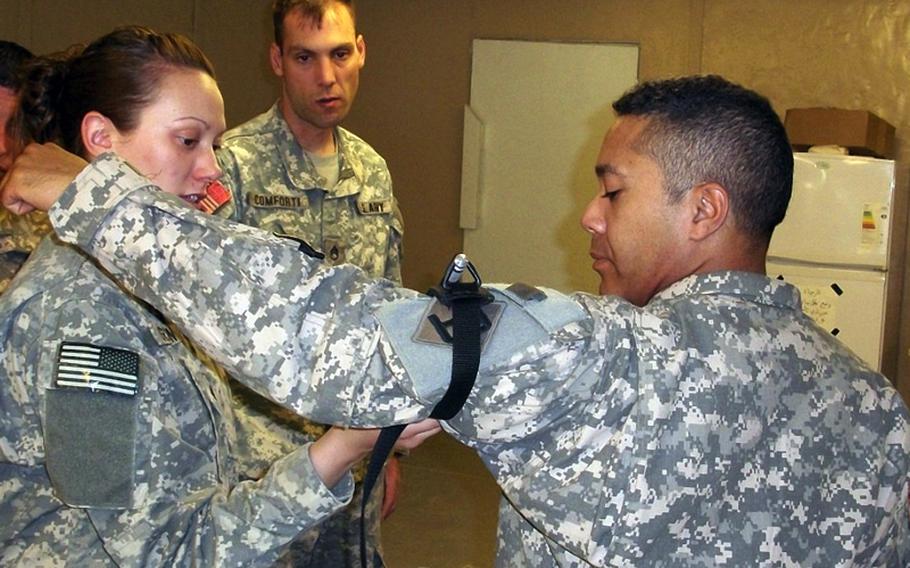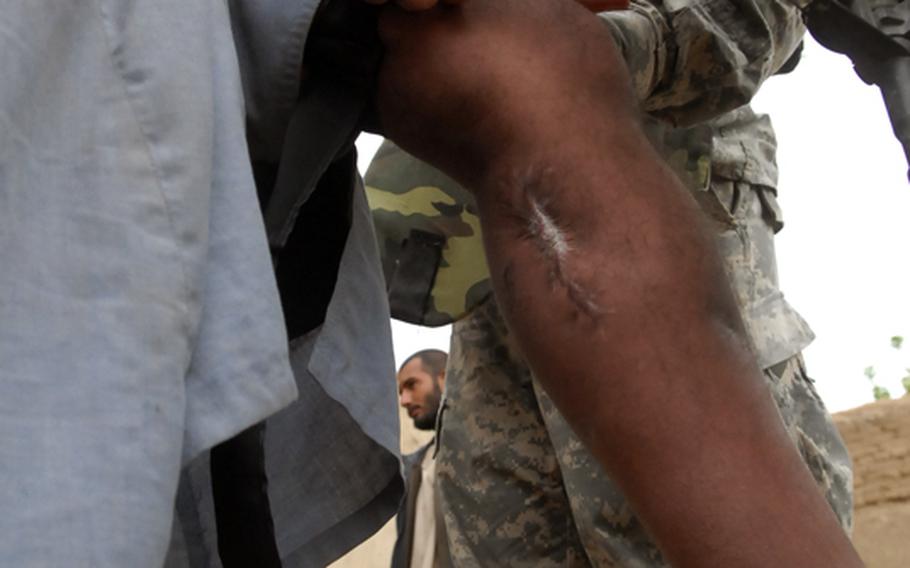 A rash of counterfeit tourniquets has turned up online and military officials are concerned U.S. troops could mistake them for the real thing.
"If they make a mistake, it could be a life lost," said Col. John Kragh, an orthopedic surgeon at the U.S. Army Institute of Surgical Research at Fort Sam Houston, Texas.
There are no documented cases of troops using the bogus tourniquets, which cannot control bleeding, or of any making it into official Department of Defense supply channels.
The fake tourniquets were found in Afghanistan on two separate occasions — though they never made it into the field — and U.S. military officials can only speculate how they got there. The most likely explanation is that they were ordered outside official supply chains to save money or time.
The first counterfeit tourniquets — made to resemble the military's Combat Application Tourniquets, or CATs — were discovered about two years ago in an Afghan army supply warehouse.
"We purged them from the system without incident," Kragh said. The way the tourniquet was designed, he said, "was fairly crude and could not possibly work."
Though the U.S. military buys much of the equipment for the Afghan army — from boots and socks to M16s and armored Humvees — it's still not known whether a U.S. military logistician bought the counterfeit tourniquets, said Lt. Col. Douglas Hodge, department head of the Department of Defense's Joint Medical Test and Evaluation program in Alexandria, Va.
"It could have been an embassy person or an Afghan army or Afghan police contracting official," Hodge said. "We just don't know."
Recently, a fake Special Operations Forces Tactical Tourniquet was discovered in Afghanistan by the manufacturer Tactical Medical Solutions, but Hodge said he and his team are still searching for information about this tourniquet and how it was discovered. An alert was also sent out in April about a Hong Kong company that had started selling tourniquets that mimic the appearance of the Combat Application Tourniquet, including the copyright markings on the back of the buckle.
"We've found maybe four or five (companies) that appear to make similar devices or direct copies," Hodge said.
The only way the counterfeit tourniquets could have ended up in Afghanistan is someone bought the ersatz items outside of approved Department of Defense channels, said Maj. Brandi Ritter, assistant department head of Joint Medical Test and Evaluation. The logisticians are given discretion to buy items outside official DOD channels as a way to get items faster and sometimes cheaper, Ritter said.
"The issue with the supply system is that it can be very frustrating when you are far forward," she said. "The actual DOD system is very methodical, and it can take longer to get items than if you were to order directly from the company."
But once logisticians buy items outside this system, it's much more difficult to monitor quality. Both Ritter and Hodge said logisticians should buy tourniquets through approved DOD sources as a way to ensure authenticity.
"If you want to buy your Hershey bars from someone else, I guess that is OK," Hodge said. "But I wouldn't buy medical equipment from unapproved sources."
All U.S. troops are issued a Combat Action Tourniquet prior to deployment. Slipped around a limb, the tourniquet's nylon strap is cinched, and then a plastic bar on top is twisted, crimping the artery. When tightened, the tourniquet shuts off the flow of blood to the limb.
It has been proven that the Army's CAT tourniquets save lives, and they have become big business recently as other emergency services, such as law enforcement agencies and ambulance services, stock up. "There's a lot of money to be made," Ritter said.
A Hong Kong company called World-Element purports that its tourniquets are meant for use in role-playing war games, such as paintball, or during training.
The tourniquets are sold on the company's website for $8.50 each; authentic CATs cost about $30 apiece. The World-Element product is identical to the military's tourniquet in almost every way, except for an important and potentially fatal distinction: the bar bends when twisted.
"The rod bends way too much. It's like Gumby's arms," Kragh said. But unless you were an expert, he said, "you would have a tough time telling the difference. They have all the logos and the trademark items and instructions for use like a normal CAT, but they don't work."
Though it's still not known whether the item was expressly intended as a counterfeit, Ritter pointed out that the company even duplicated the Defense Supply Center's national stocking number, the most common way to identify the item. She said that the DOD is working with the U.S. Food and Drug Administration on a possible criminal investigation.
Ritter reminded troops that they should not be afraid to use their tourniquets, but they should be mindful about purchasing them online.
"The problem is," she said, "You can Google CAT tourniquet and put the [national stocking number] in there, and you are going to get some of the counterfeit sites."