Corruption leads to new rules for Afghan contracts
by
Dianna Cahn
June 26, 2010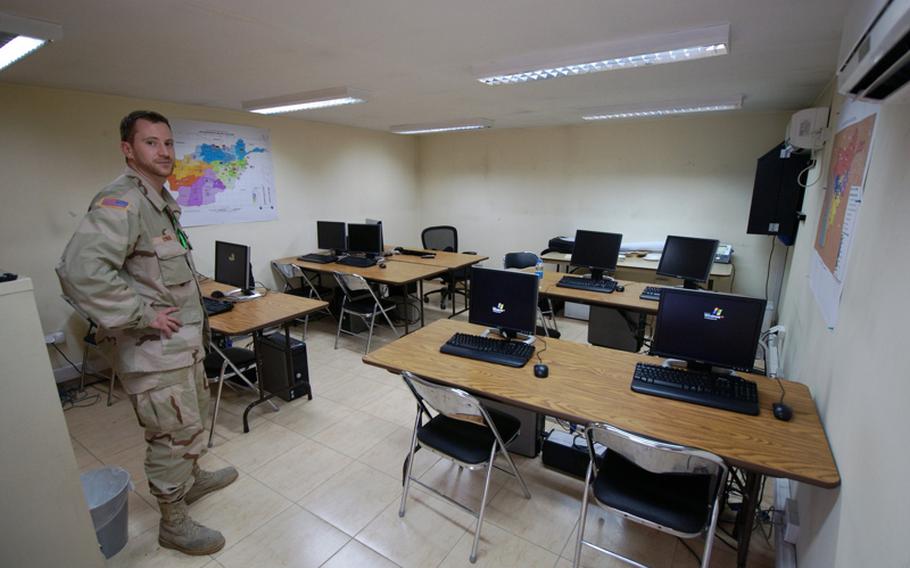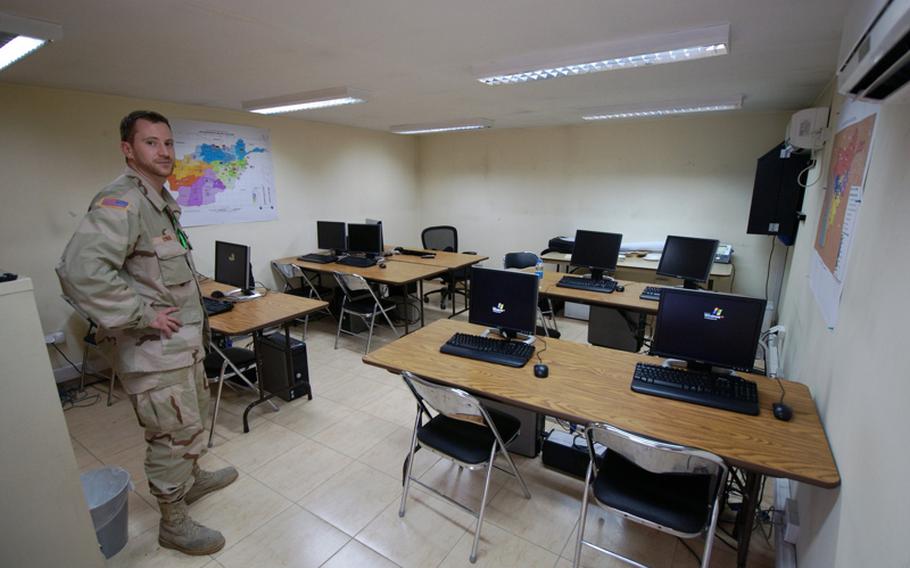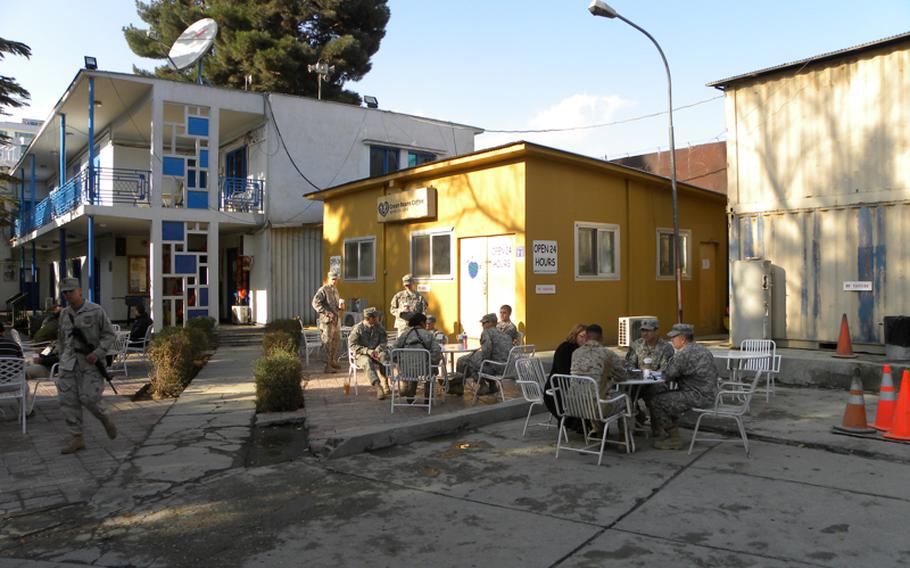 KABUL — During her years as chief contracting officer for the U.S. Army Corps of Engineers, Gloria Martinez steered $155 million in contracts to the construction company her sister worked for. The company collected millions even when it failed to do the work.
Martinez, her sister Dinorah Cobos and Cobos' boss, Raymond Azar, president of the Lebanon-based construction firm Sima Salazar, carried out one of the largest contracting schemes ever perpetrated against the corps. Their capture, after a sting in Kabul in which the corps took part, illustrated the potential for fraud in handling the billions of dollars in aid to Iraq and Afghanistan.
The corps has recently instituted a series of policies to thwart contractor abuses, particularly selling off awarded contracts and failing to pay laborers.
The corps alone has more than $3 billion in projects in Afghanistan. Over the past eight years, hundreds of billions of dollars in donor aid has passed through Kabul.
This unnatural flow of cash into one of the world's poorest countries, combined with the coalition's "Afghan first" program to give work to local companies and individuals, has fed into the endemic corruption plaguing Afghan governance and life. It also has given rise to resentment by the very people the donor community is supposed to be helping.
The counterinsurgency strategy of winning over the population to defeat the insurgency "is like eating soup with a fork. It's a slow process," said Col. Michael McCormick, commander of the corps' Afghanistan Engineer District-North, which includes Kabul.
"We are operating in this environment where corruption exists. When we are putting out this type of money into the market, we want to minimize that type of corruption."
Ordinary Afghans see money pouring into their country but seldom getting past flamboyantly corrupt government officials, while President Hamid Karzai's government rebuffs international pressure to address graft with countercharges of a lack of accountability with international donor funds.
Qaseem Ludin, deputy director general of the Afghan High Office of Oversight and Anti-Corruption, said he understands that "the government, in order to hide its own weaknesses, puts the blame on others." But it's not completely off target, he added.
"Corruption also involves the international community, which has not supplied adequate oversight on the money they are bringing in," he said. "They can be corrupt themselves and they are inflating prices."
A new anti-corruption task force in Kandahar will investigate allegations that some of the money spent on private contractors to do work for coalition forces is ending up with Afghan power brokers, The Wall Street Journal reported June 18, citing military officials. Investigators intend to track down how money is used as it goes to contractors and subcontractors and to target companies with corrupt practices.
Real or perceived, corruption erodes public trust. The United Nations Office of Drugs and Crime found that 72 percent of Afghans believe that a bribe is always needed to obtain public services, while 54 percent believe international organizations "are corrupt and are in the country just to get rich."
These perceptions are fed when contractors fail to pay their workers or pay them less than what was promised. In addition to being corrupt, it focuses Afghan anger on the Americans, whom they blame when they don't get paid.
To hold contractors accountable, the Corps of Engineers, which is running construction on all the new Afghan National Police facilities, has recently installed more stringent measures. One sets more rigid payment schedules based on progress and worker pay. The corps is now training Afghans to become monitors on the job site, who can ensure things are going by the book.
The corps also cracked down on the layered subcontracting of awarded contracts, in which a contractor who wins the bid uses the system to sell off the contract completely, blurring the trail of accountability. Sometimes, contracts are sold numerous times, erasing that trail altogether.
Corps spokesman David Salazar said he can recall an instance where a contract was sold seven times.
"This removes accountability but also squanders a lot of the money allocated to the project," Salazar said.
Under the new policy, a contractor who wins a bid is allowed to subcontract portions of the work but is required to complete 15 percent to 25 percent of the construction, depending on the size of the project, keeping that contractor invested in the work.
McCormick said the system in Afghanistan is skewed toward corruption.
"It's a very poor country that went through 30 years of war and there is an infusion of money," McCormick said. "It creates great opportunity for corruption."
That opportunity poses temptations to more than just Afghan companies. In late 2008, Corps of Engineers contracting officer Kevin Lynch became suspicious when the firm Sima Salazar submitted a bill for $13.5 million in compensation for work it said it had already completed on several jobs, the corps said in a report.
One was a $2 million claim for a road repair from which Sima Salazar because the work had never even been started.
Lynch — who had worked under Martinez until she retired a year earlier but had no idea she and Cobos were sisters — took his concerns about Sima Salazar to the corps' legal counsel, and they went to the U.S. Embassy and the FBI, whose agents recognized Cobos' name from another case.
The FBI put together that Cobos and Martinez were sisters. They asked Lynch to wear a wire. Lynch met with Cobos for three months. Eventually Cobos and her boss, Azar, offered to bring Lynch in on their scheme.
Martinez had been the corps' chief contracting officer in Iraq for two years and in Afghanistan for one. During her tenure, she fed her sister specifics on bids, helping Sima Salazar win the lucrative contracts. When Sima Salazar failed to perform some of the work, Martinez got them paid anyway.
When the first payments rolled into a Virginia bank account that the FBI set up for Lynch, totaling $106,887, the FBI made its move. On April 7, 2009, thinking they were coming to a meeting with Lynch, Cobos and Azar were both arrested outside the Green Bean coffee shop at Qalaa House, the corps' headquarters in downtown Kabul. Martinez was later arrested in Gretna, La.
All three pleaded guilty to conspiracy and bribery charges. Martinez, 61, was sentenced to five years in prison on Jan. 28. Cobos received a two-year sentence, and Azar was sent to prison for six months.
"It's important for people to know that eventually, somebody is going to be looking into all of these transactions," Lynch, who is still working at his job in Kabul, said in the report. "At the time it seems like there's no oversight and arrests aren't made until years after the fact. But this is not the wild, wild west. We still need to be good people, even when we are in a bad place."
---
---
---
---