Contractors charged in plot to defraud US in multibillion-dollar project at Bagram
---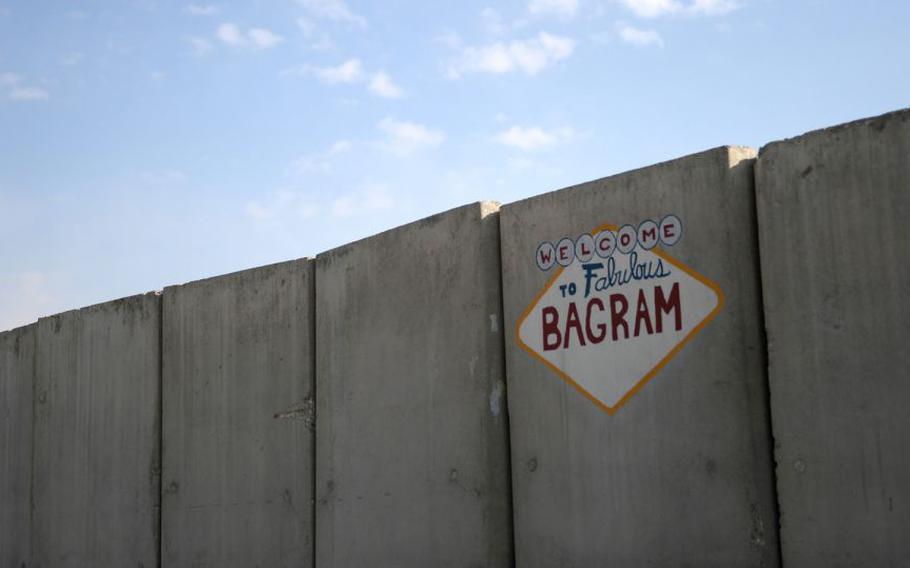 KABUL, Afghanistan — A grand jury charged three businessmen from Virginia with scheming to defraud the U.S. government by routing supplies for a multibillion-dollar contract through Iran, according to an indictment unsealed Thursday.
The indictment alleges that the three men conspired to shave costs off the construction of two warehouses at Bagram Air Field by shipping steel through Iran, a country currently under sanctions by the U.S. government.
All three contractors pleaded not guilty to charges of major fraud, conspiracy, international money laundering and other violations.
The three men indicted were Abul Huda Farouki, of McLean, Va., a former CEO of the company Anham FZCO and donor to prominent U.S. politicians such as the Clintons; his younger brother, Mazen Farouki, of Boyce, Va., who headed Anham's Afghanistan affiliate; and businessman Salah Maarouf, of Fairfax, Va., who ran a company that bought services for Anham.
Anham bid for a $8 billion contract in 2011 to build warehouses at Bagram Air Field to store food for troops, according to the indictment.
The company won the contract with promises to build two warehouses by December 2011. But as the deadline approached, the warehouses were nowhere close to being finished, government prosecutors allege. The first warehouse was just a concrete slab in the ground, and construction on the second warehouse had not even begun.
The company had troubles shipping steel to Bagram through Pakistan in late 2011 when Pakistan temporarily shut its borders to U.S. supplies after an American airstrike mistakenly killed 24 Pakistani soldiers, according to a report by the Wall Street Journal.
Emails cited in the indictment quoted executives at Anham and its affiliated companies discussing whether they should ship their steel by air. The emails suggest that Mazen told his older brother Huda to ship the steel through Iran. One message read: "Mazen suggested to Huda that we transport through Iran. He is working on this."
In early 2012, Anham sent 45 containers of steel along with trucks and ceiling panels to Iran's seaport at Bandar Abbas, and then shipped them overland to Afghanistan, according to U.S. officials. These materials were delayed going through Iran, however.
In February 2012, with the steel still in Iran, employees of Anham staged an elaborate ruse at Bagram, according to the indictment. For three days, employees shipped in equipment such as a construction crane and built a row of columns intended to look like the frame of a warehouse.
After taking photographs of the site, employees dissembled the temporary construction.
An investigation by the Wall Street Journal into the steel shipments prompted a response by the U.S. government, which is seeking a money judgment equal to the money it says it lost.
"This company and these defendants entered into a trusted relationship with the U.S. government, which awarded them billions of dollars to provide services to American and Coalition troops in a war zone," said John F. Sopko, the Special Inspector General for Afghanistan Reconstruction, whose office investigated the claims. "The indictment also alleges conspiracy and major fraud. These are serious crimes."
A statement online by Anham denied all charges and said the company made "good faith efforts to meet aggressive construction timelines in one of the most difficult environments in the world."
Emails in the indictment suggest Anham employees warned others in the company multiple times about the illegality of their actions, with one email telling the defendants that shipping through Iran would endanger the company's relationship with their bank.
Another email spoke of the dangers of conspiring to violate Iran sanctions in more explicit terms: "how many times do we need to request to remove the mentioning of a specific country in all emails. STOP that mentioning please IMMEDIATELY."
lawrence.jp@stripes.com Twitter: @jplawrence3
---
---
---
---