Combat patches approved for US soldiers in Saudi Arabia since oil facilities attack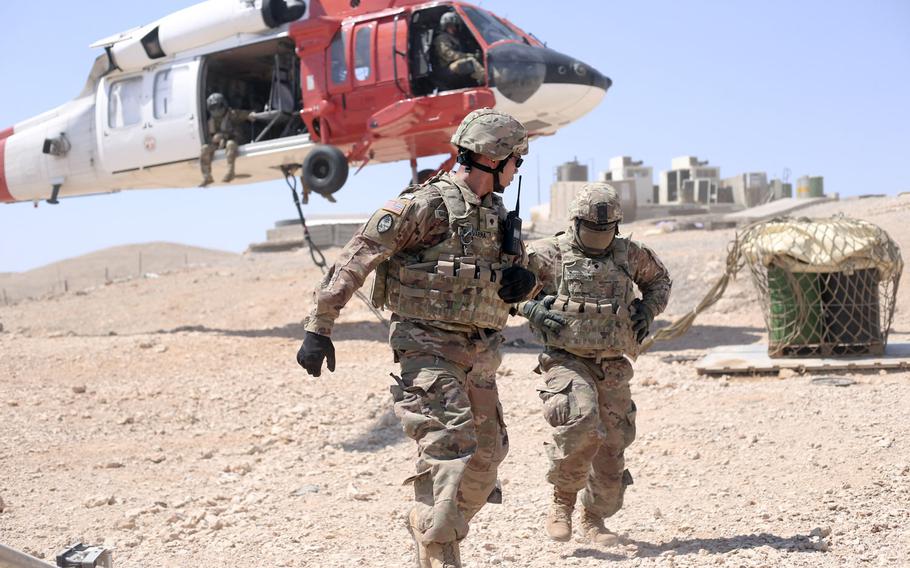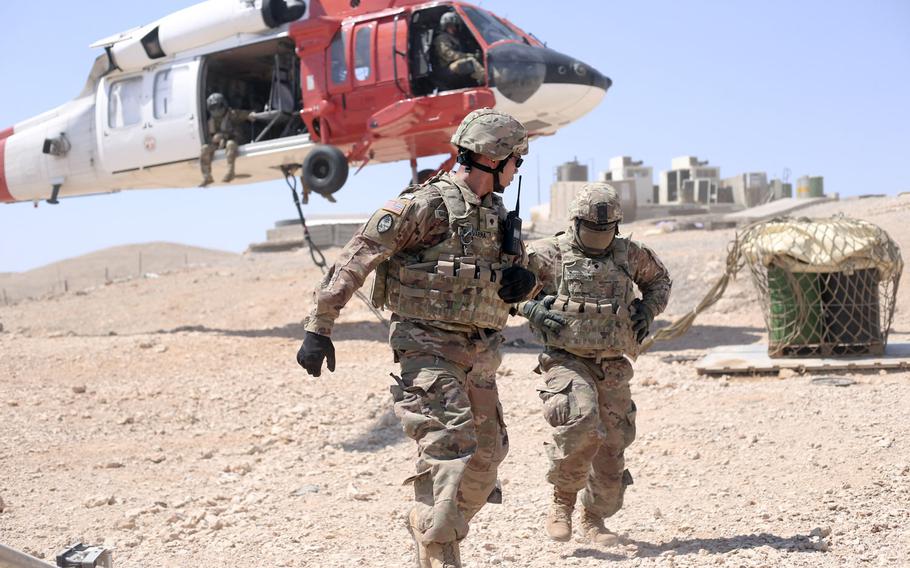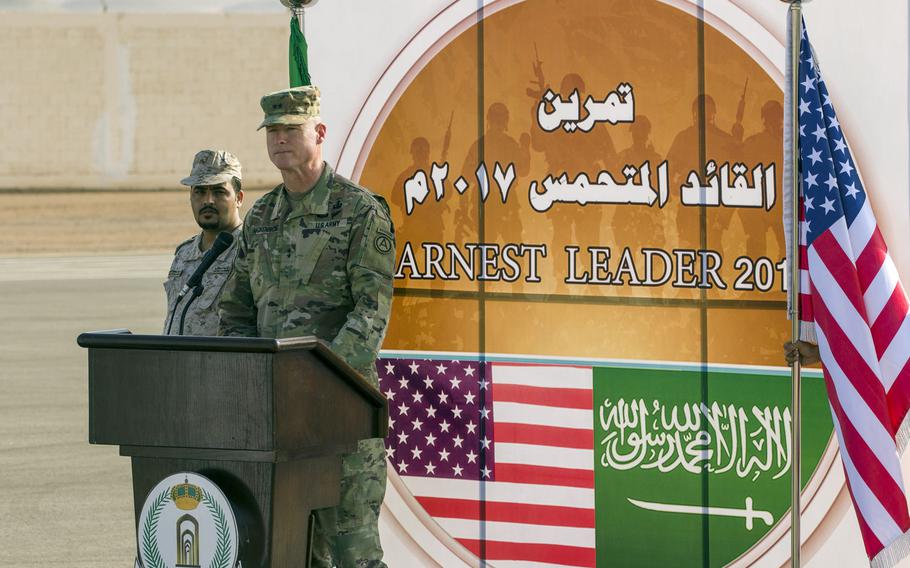 American soldiers have been cleared to wear combat patches for serving in Saudi Arabia since September's rebel attack on oil infrastructure there.
Army Chief of Staff Gen. James McConville approved the wearing of the shoulder sleeve insignia by soldiers who served in Saudi Arabia during the period beginning Sept. 14, 2019, when a drone and cruise missile attack hit two key Saudi oil facilities, with no set end date.
Soldiers may wear the patch if they received a combat zone tax exclusion and hostile fire or imminent danger pay while deployed to Saudi Arabia during the period, with no time-in-theater requirements, a June 18 memo from the Army's uniform policy branch said.
The patch, worn just below the U.S. flag on the right sleeve of the uniform, has been a symbol of military service since World War I, the Army said in March. It recognizes the personal sacrifice of those who have served in combat zones, a current list of which includes Afghanistan, Pakistan, Yemen, Iraq, Jordan, Syria and Djibouti.
The attack on the Saudi oil infrastructure came amid escalating U.S.-Iran tensions after the Trump administration pulled the U.S. out of a nuclear agreement brokered by the Obama administration, and began a maximum pressure campaign to try to get Tehran to engage in new negotiations.
Yemen's Houthi rebels — who U.S. and Saudi officials say are backed by Iran — claimed responsibility for the September attacks, which halved the output of Saudi Arabia's state-owned oil company.
Defense Secretary Mark Esper described it as a "significant escalation of violence" by Iran and ordered a buildup of the U.S. presence in the Middle East to deter further aggression. Thousands of troops, air defense missile systems, radar, fighter aircraft squadrons and an air expeditionary wing were sent to Saudi Arabia.
The new Army memo also authorizes soldiers to wear the corresponding combat service identification badge on their service uniforms. Soldiers may use their military orders from the open-ended period as documentation. Retired or former troops may use those documents or discharge paperwork listing an eligible deployment.
Army regulations will be updated to reflect the change, officials said.
news@stripes.com Twitter: @starsandstripes