Cleanup at Bagram begins following Taliban battle at nearby hospital
by
J.P. Lawrence
December 12, 2019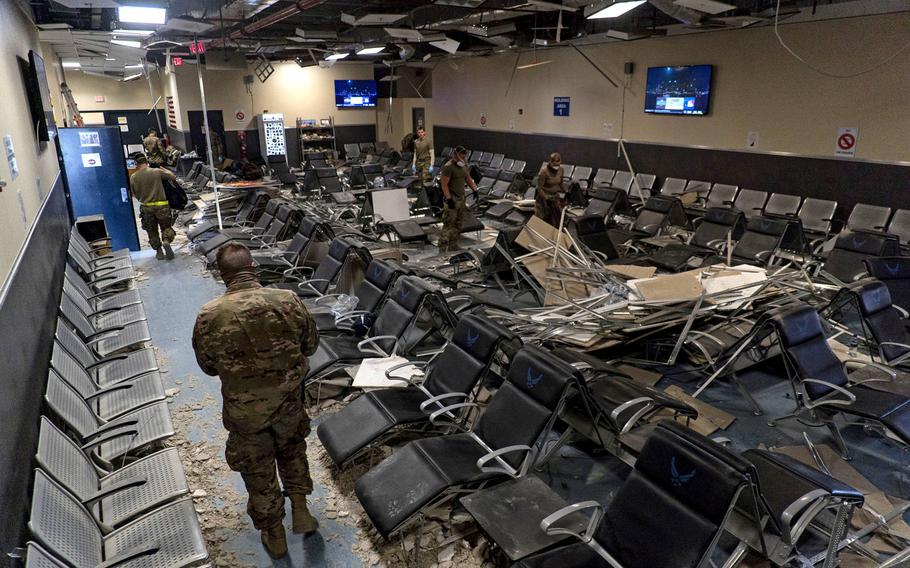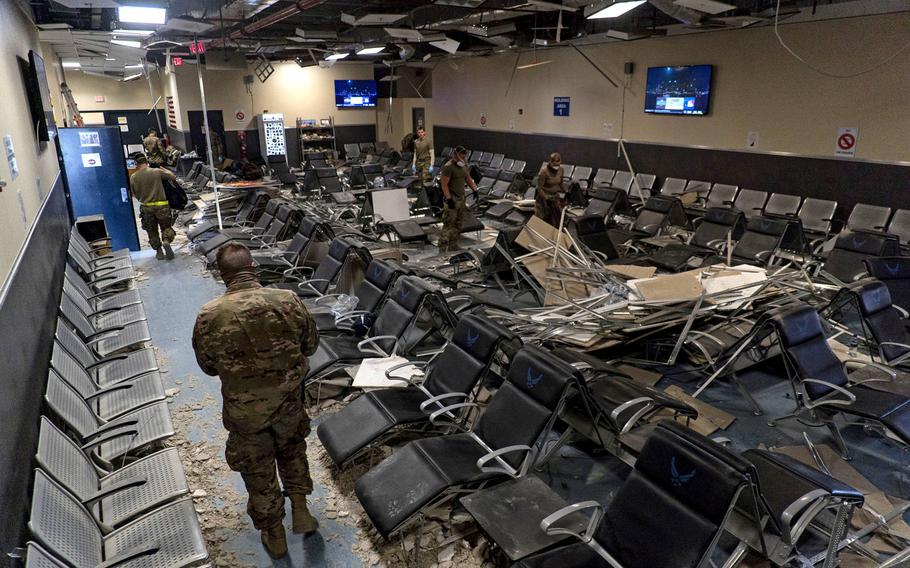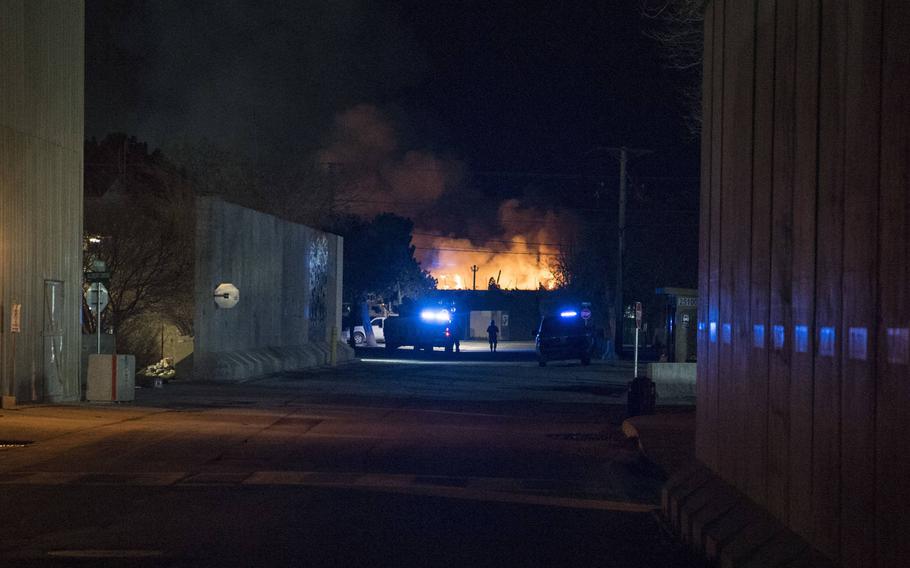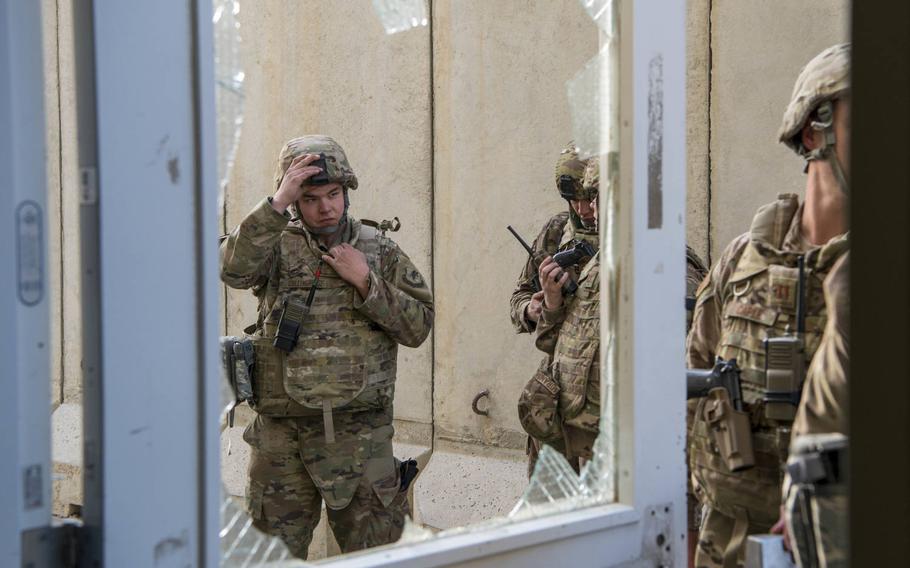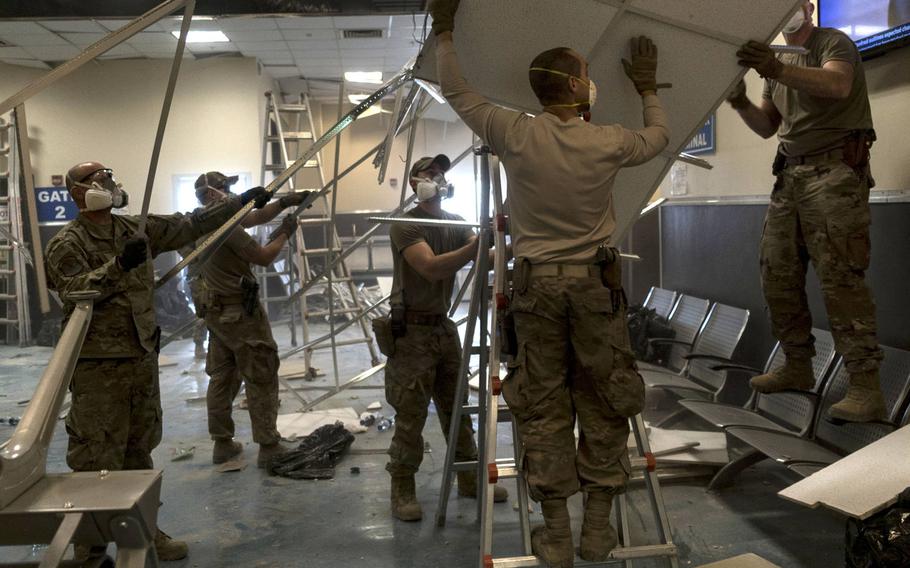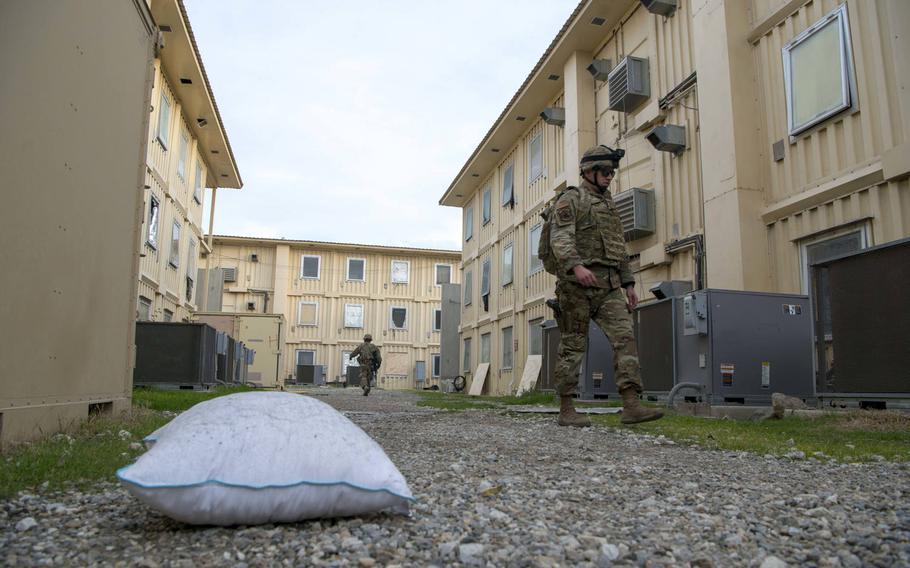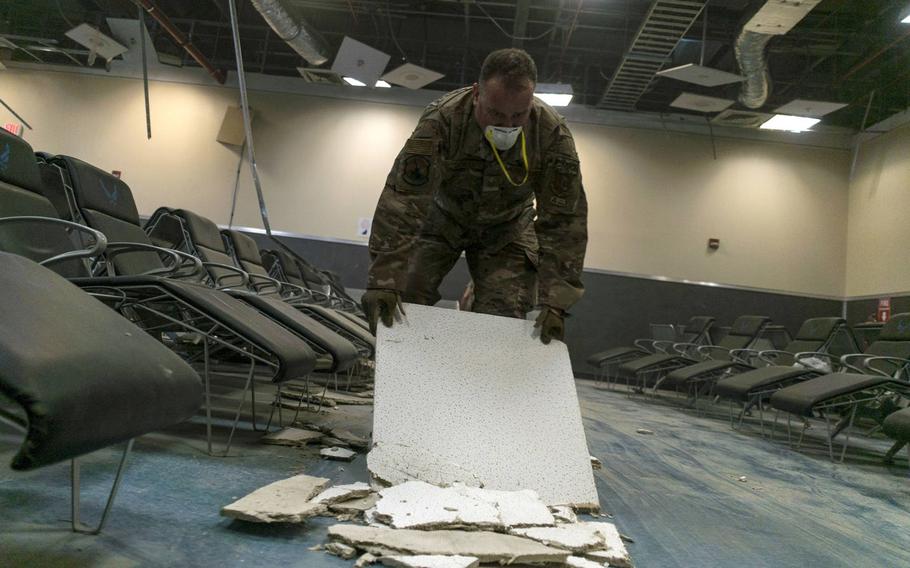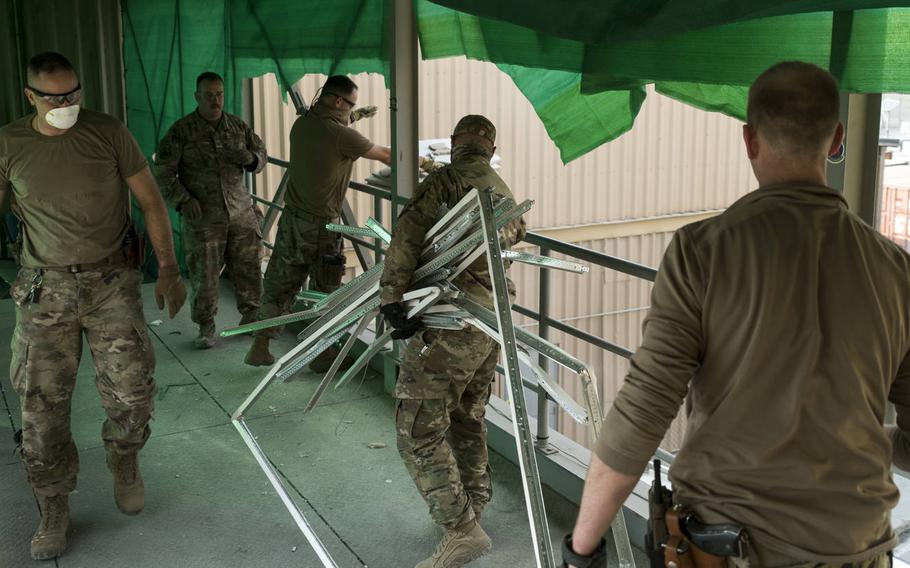 KABUL, Afghanistan — A pair of Taliban bombs detonated by suicide attackers at a nearby hospital shattered windows and damaged buildings at Bagram Airfield, spurring cleanup efforts after Wednesday's failed attempt by the insurgents to breach the base.
Pictures released by the Air Force on Thursday showed airmen walking through dust and debris as they repaired parts of the passenger terminal, one of the base's busiest locations. Airmen cleared away broken metal and ceiling tiles during cleanup operations elsewhere on base Wednesday and Thursday.
The attack began at 6 a.m. Wednesday, when Taliban suicide bombers blasted the under-construction hospital in a bid to storm the base. The blasts destroyed several houses outside the base and left at least two Afghan civilians dead and 80 injured, Afghan officials said.
The hospital, which was being rebuilt for use by locals, is on the boundary line of the base and has a gate leading into it, said Mohammad Mahfooz Alizada, Parwan's police chief.
Sporadic shooting continued throughout the day as some armed fighters hid within the medical facility, leading one engineer to pause and chamber a round in his pistol upon hearing nearby gunfire, the caption of an Air Force photo said.
Five service members from the nation of Georgia received minor injuries during the assault, the Georgian Defense Ministry said in a statement.
The insurgents never entered the base, and the daylong fight ended with a series of U.S. airstrikes killing the holdout attackers, NATO officials said.
Orange flames amid billowing smoke filled the skyline Wednesday evening as the clash drew to a close.
Zubair Babakarkhail contributed to this report.
lawrence.jp@stripes.com Twitter: @jplawrence3