Citing coronavirus scare, CENTCOM limits unofficial travel in Middle East, Afghanistan
by
Corey Dickstein
February 27, 2020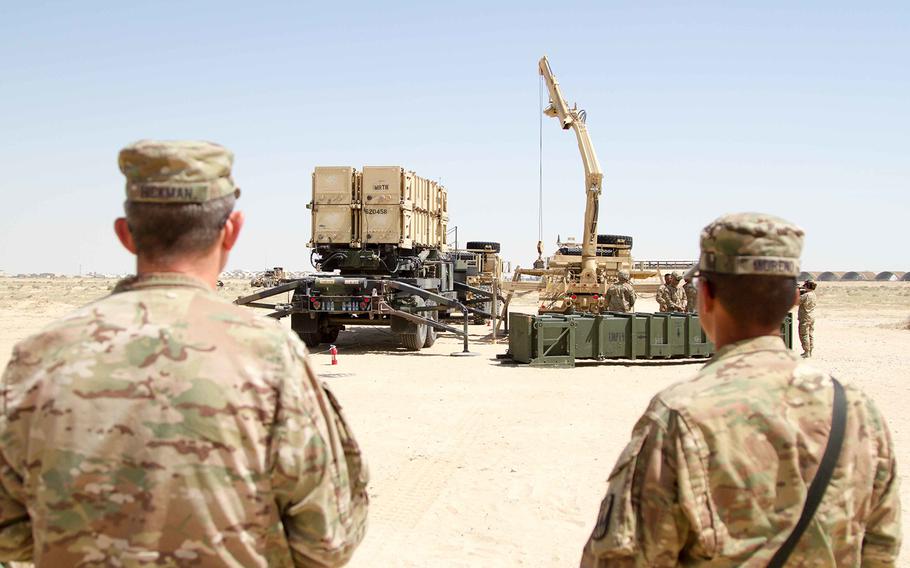 WASHINGTON — U.S. Central Command on Thursday issued travel restrictions for troops stationed within its area of responsibility across the Middle East and southwest Asia, citing fears about the fast-spreading coronavirus, a defense official said.
The command has canceled all leave and liberty travel planned within the CENTCOM area until further notice, said Navy Capt. Bill Urban, spokesman for the command. The new restrictions do no impact official or temporary duty travel nor do they impact leave travel to destinations outside the CENTCOM area, such as the continental United States.
"U.S. Central Command is taking multiple prudent measures to prevent the transmission of COVID-19 coronavirus and to mitigate the operational risk such transmission would pose," Urban wrote in an emailed statement. "One of those steps is to suspend leave and liberty for U.S. service members within the Central Command area of responsibility."
Officials at the Pentagon said there are no known or suspected cases of the coronavirus among its troops in the CENTCOM region.
The move is the latest in a series of travel restrictions placed on American troops across the globe due to the threat of the virus, which initially broke out in China but has spread to at least 47 additional countries, according to the World Health Organization.
Coronavirus cases have been reported in 10 countries within CENTCOM's area of responsibility, though the vast majority of those cases were reported in Iran, where the United States does not have service members. In countries with American troops in the region, 43 cases were reported in Kuwait, 33 in Bahrain, 13 in the United Arab Emirates, six in Iraq, and one each Afghanistan and Egypt. Those numbers were provided Thursday by the WHO.
So far, only one American service member has been confirmed to have contracted the coronavirus. A 23-year-old American soldier stationed at Camp Carroll in South Korea tested positive for coronavirus on Wednesday. South Korea has the second largest outbreak of the virus outside of China.
The WHO reported Thursday that 1,766 cases are confirmed in South Korea. On Wednesday, U.S. troops and Defense Department civilians stationed there were banned from any nonessential travel in South Korea.
dickstein.corey@stripes.com Twitter: @CDicksteinDC