CENTCOM battling a series of coronavirus cases that developed at Kuwaiti air base
by
Chad Garland
June 30, 2020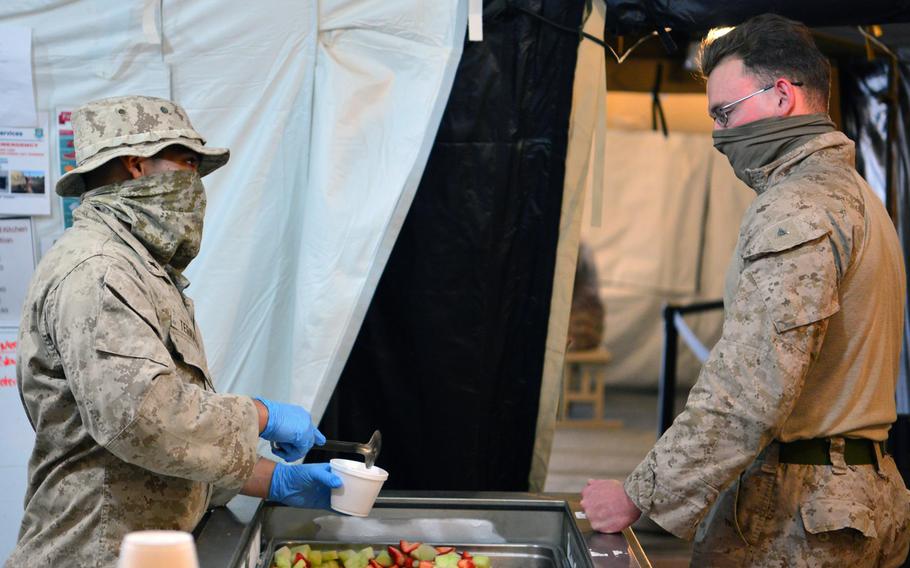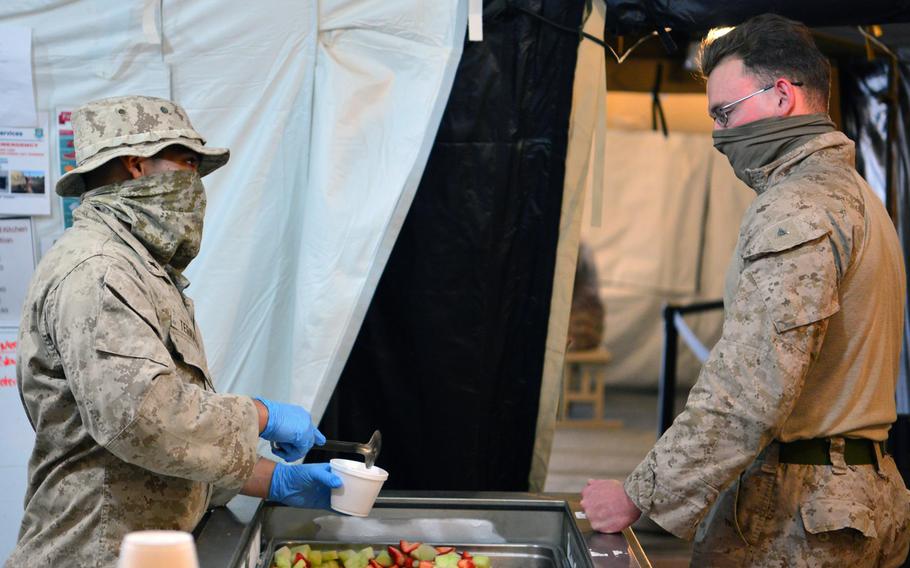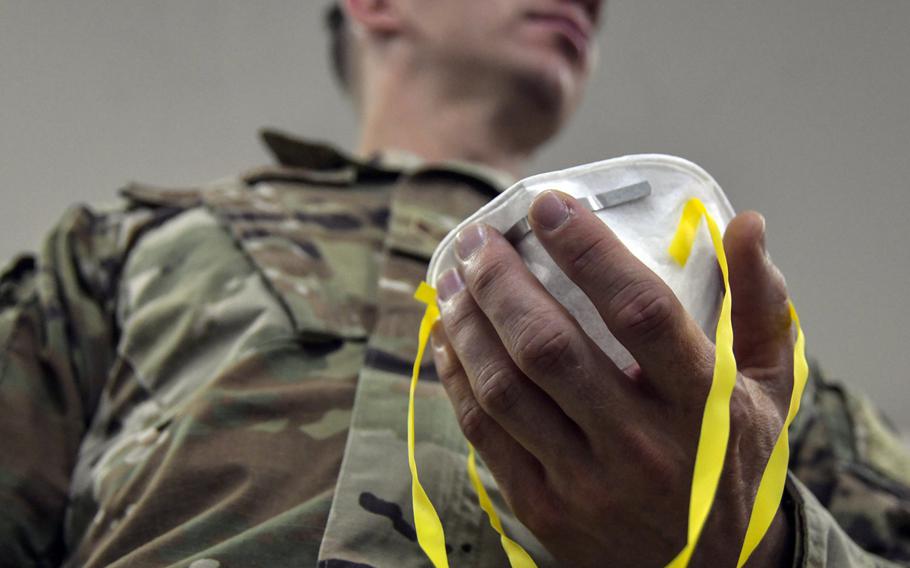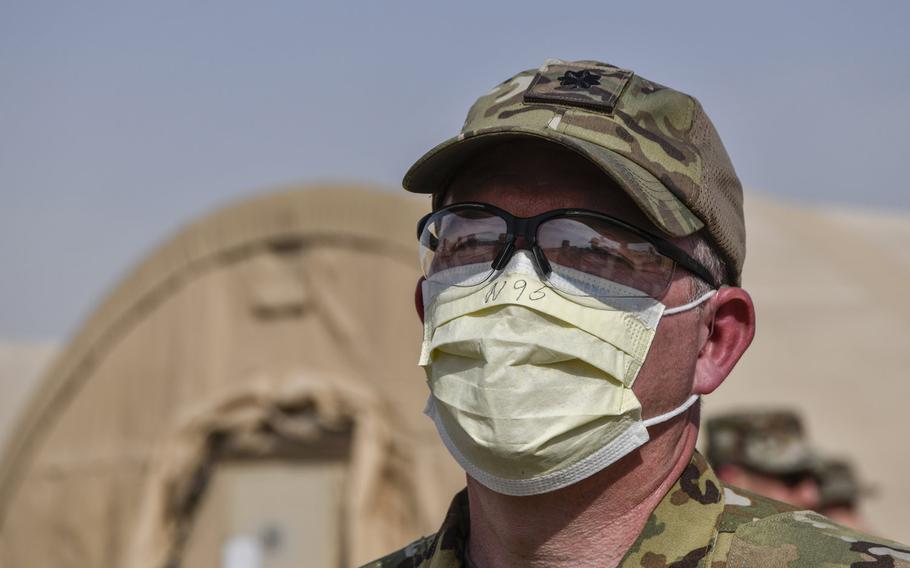 Stars and Stripes is making stories on the coronavirus pandemic available free of charge. See other free reports here. Sign up for our daily coronavirus newsletter here. Please support our journalism with a subscription.
A cluster of coronavirus cases has developed at a Kuwaiti air base that houses U.S. Central Command personnel, officials said.
Central Command declined to provide a specific number of cases at Ahmed al-Jaber Air Base, but a defense official told Stars and Stripes there were less than 30. The official spoke on condition of anonymity to provide the number.
The cases aren't affecting the military's ability to execute its mission, CENTCOM said in a statement late Saturday, confirming that a "cluster developed over time."
"We believe social distancing and contact tracing measures [have] limited the size of that cluster," the statement said. "We work to strictly adhere to Centers for Disease Control guidelines ... such as frequent hand-washing, social distancing and wearing masks when social distancing is not possible."
Anyone who shows symptoms or tests positive is given immediate medical care, the statement said.
Officials did not immediately answer a Stars and Stripes inquiry Monday as to how many U.S. troops are serving at the base.
In the past year al-Jaber has hosted Marine leadership courses and joint service exercises, but it is mainly home to airmen from the Air Forces Central Command's 332nd Air Expeditionary Wing. Personnel from the 386th Air Expeditionary Wing at nearby Ali Al Salem Air Base also routinely pass through.
The Defense Department ordered commands to stop discussing local coronavirus infection totals in March, but the overall service-level tallies show cases continuing to rise.
As of Monday, 11,770 military personnel had tested positive for the disease, with nearly 300 requiring hospitalization, out of 17,116 DOD-connected positive cases and 623 hospitalizations. Of those, three troops died and nearly 6,000 service members had recovered.
Additionally, some 1,666 dependents, 2,551 DOD civilians and 1,129 military contractors had tested positive. Five dependents, 21 civilian employees and nine contractors died and some 3,000 people in those categories had recovered.
As the pandemic began to spread earlier this year, Air Forces Central Command wings decreased services provided by local contractors after some countries imposed curfews to stop the spread of the virus. In Kuwait, the 386th AEW imposed a 5 p.m. to 4 a.m. curfew on base, an official said at the time.
Air Force dining facilities and morale centers increased spacing for seating and bases canceled several group activities, said Capt. Kenneth Hicks, an Air Force spokesman at Al Udeid Air Base in Qatar in a March email. Community activity centers, movie theaters and base exchange shops also closed.
"At some of our bases, we've split shifts to maximize social distancing," Hicks said. "Additionally, our base personnel [throughout the region] are restricted from going off-base unless it's considered mission essential."
After ordering a worldwide stop movement in March, the Pentagon eventually began allowing case-by-case deployments and redeployments. Service members deploying to CENTCOM were ordered to 14-day quarantine beforehand, and those returning home underwent the two-week isolation period in the U.S.
AFCENT officials did not immediately respond to a query about whether any of the preventive measures had been eased in recent weeks leading up to the development of the COVID-19 cluster at al-Jaber.
garland.chad@stripes.com Twitter: @chadgarland