Carter 'very proud' of US Special Ops soldier killed in Iraq raid
By
Corey Dickstein Tara Copp
October 23, 2015
---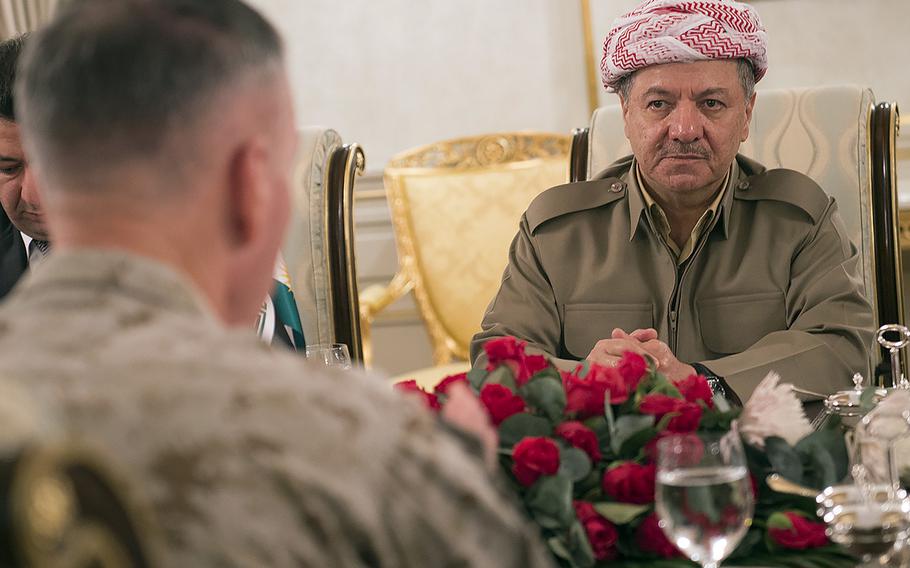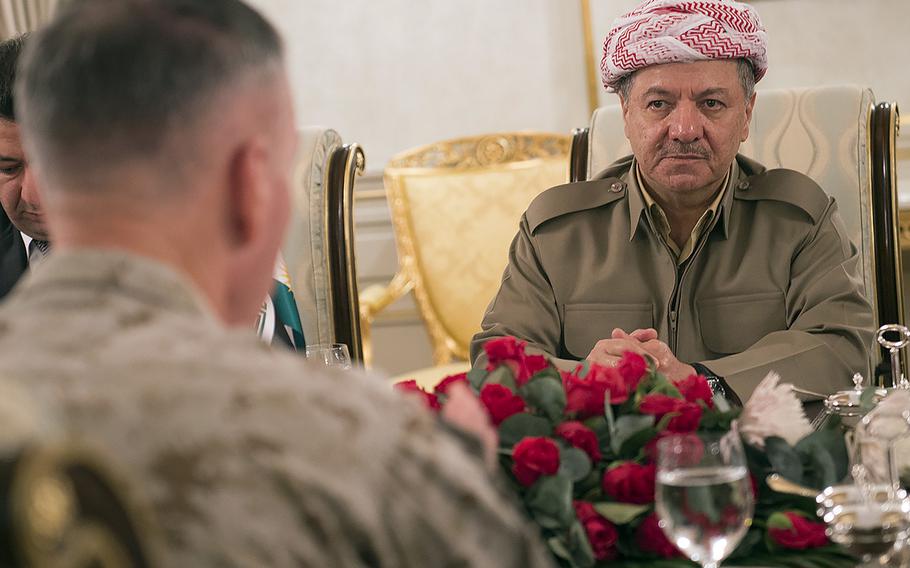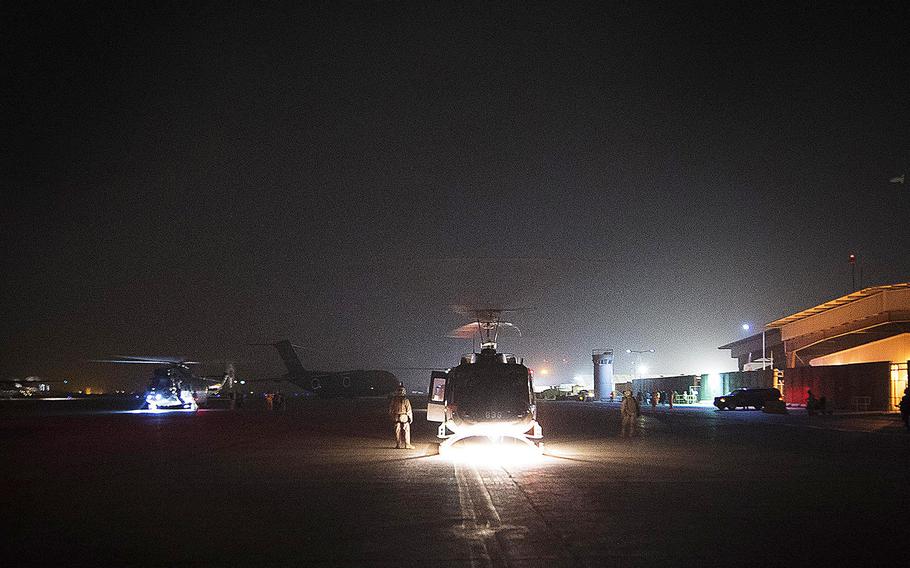 WASHINGTON – The U.S. special operations soldier killed Thursday during a raid in Iraq to free hostages from their Islamic State captors was a veteran of more than one dozen deployments and earned a handful of awards for battlefield valor.
Master Sgt. Joshua L. Wheeler displayed his bravery one final time, coming to the aid of Kurdish peshmerga fighters who were under fire in the pre-dawn raid at a prison compound outside of Hawijah in the Kirkuk Province, U.S. Defense Secretary Ash Carter said Friday. Wheeler died later Thursday in Irbil where he was evacuated following the raid. The 39-year-old soldier from Roland, Okla. will posthumously be awarded the Purple Heart medal.
"When a firefight ensued, this American did what I'm very proud that Americans do in these situations – he ran to the sounds of the guns and he stood up … and the indications are it was his actions, and that of one of his teammates, that protected those who were involved in breaching the compound and made the mission a success," Carter said at the Pentagon during a news briefing.
Wheeler was a 20-year veteran who served 17 overseas deployments including at least four combat tours in Afghanistan and seven in Iraq, said Suzanne Nagel, a spokeswoman for the U.S. Army Special Operations Command. He spent seven years – including his five deployments – with the elite 2nd Battalion, 75th Ranger Regiment at Joint Base Lewis-McChord in Washington, leading Ranger fire teams, weapons squads and an anti-tank section. In 2004, he was assigned to USASOC headquarters at Fort Bragg, N.C., serving 12 more deployments, including his final one to Iraq.
Wheeler's actions Thursday morning were not part of the initial plan, Carter said. Only the peshmerga fighters were to go into the walled compound, but Wheeler and another American ran to their aid when their allies were attacked and four were injured.
Wheeler did what he had done many times before on the battlefield. During his career, Wheeler was awarded the Bronze Star Medal with "V" Device for valor four times and received seven additional Bronze Stars. He also was awarded a Joint Service Commendation Medal with "V" Device.
Wheeler will be returned to the United States on Saturday, Carter said.
The raid was conducted under the umbrella of Operation Inherent Resolve and approved by Carter. The Kurdistan Regional Government requested U.S. involvement, Carter said, because of the "unique capabilities" of the American military. American forces also provided helicopter and airstrike support.
At least 70 prisoners, including more than 20 Iraqi soldiers, were freed from captivity, and a "significant cache" of intelligence was gathered.
Carter said he approved the plan because the prisoners were believed to be facing imminent execution. Intelligence gathered at the scene, including pre-dug graves, confirmed they were to be killed, he said.
Wheeler's death, the first at the hands of enemy forces since the U.S. withdrawal from Iraq in 2011, raised questions about whether the U.S. forces were operating beyond the "train, advise, assist" mission that President Barack Obama authorized when the United States began attacks against the Islamic State last year.
When Obama sent more troops to Anbar province in June, he emphasized "American forces will not be returning to combat in Iraq."
Pentagon spokesman Peter Cook said Thursday that U.S. soldiers were not operating in a combat capacity in Iraq.
"Our mission in Iraq is the train, advise and assist mission," he said. "This was a unique circumstance. This was a support mission in which they were providing support to the Kurdistan Regional Government. U.S. forces are not in an active combat mission in Iraq."
Missions similar to Thursday's raid could be conducted in Iraq again under the right conditions, Carter said.
"When we find opportunities to do things that will effectively prosecute the (anti-Islamic State) campaign we're going to do that," the defense secretary said. "… I am absolutely prepared to do that."
There are about 3,500 U.S. troops deployed to Iraq to advise, train and assist Iraqi Security Forces as they rebuild and work to retake Islamic State-controlled territory.
Based on information provided by DOD as of Oct. 22, there have been no other U.S. servicemember deaths in Iraq as a result of hostile action. There have been nine non-combat related deaths, and five servicemembers have been wounded since U.S. forces returned last year to Iraq for Operation Inherent Resolve.
Wheeler, a 1994 graduate of Muldrow High School in Muldrow, Okla., is survived by his wife and four children, according to USASOC.
copp.tara@stripes.com Twitter: @TaraCopp
dickstein.corey@stripes.com Twitter:@CDicksteinDC
---
---
---
---