Cape Ray to hold in Spain until Syria turns over chemical weapons stockpile
---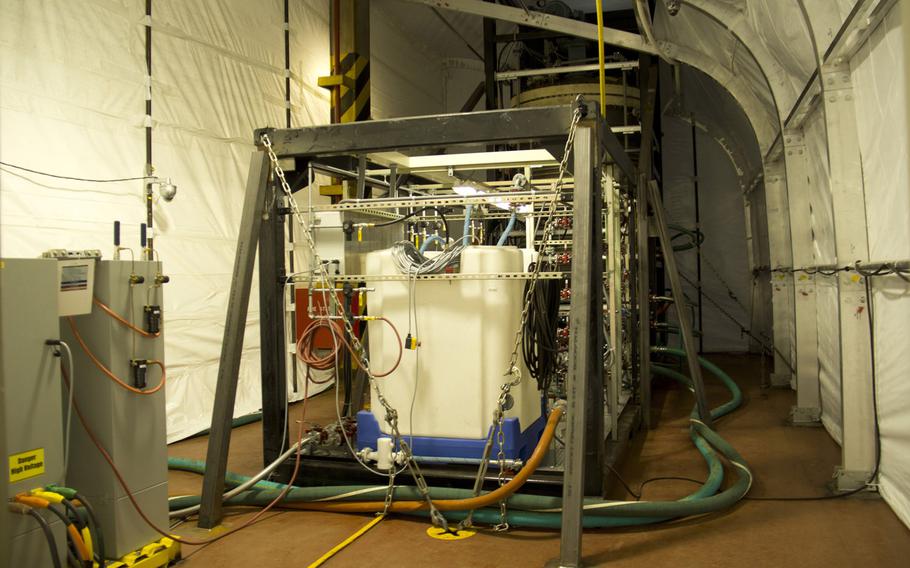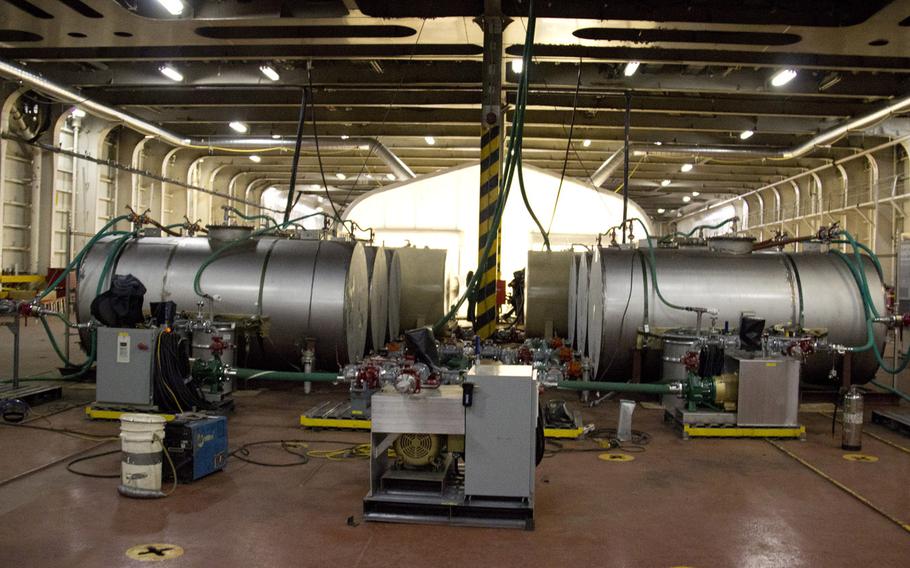 WASHINGTON — The MV Cape Ray, which is on a mission to destroy Syria's chemical weapons, will be held up indefinitely in Rota, Spain, while the international community waits for the Syrian regime to hand over the remainder of its stockpile, the Pentagon announced today.
The Cape Ray left Portsmouth, Va., on Jan. 27. It was scheduled to make a brief port call in Rota en route to the Italian port of Gioia Tauro, where it is supposed to transload Syrian mustard gas and chemical weapon precursor materials from Scandinavian ships and then sail into international waters. Once there, the plan calls for American engineers and scientists to use the Field Deployable Hydrolysis System onboard the vessel to neutralize the dangerous chemicals.
But the Syrian government has only handed over a small fraction of its stockpile, even though all of the chemicals were supposed to have been shipped out of Syria by Feb. 5. The 135 U.S. personnel who will ultimately be involved in the mission can't do their jobs until the full stockpile has been relinquished to the international community. When that will happen is unknown at this point.
The Cape Ray will arrive in Rota later this week, Warren said.
"We expect her to remain in Rota until such time as she's prepared to transload all of the Syrian chemical weapons [and chemical materials] that she is slated to destroy," Pentagon spokesman Col. Steve Warren told reporters.
The Pentagon was not caught completely off guard by the delay.
"The Cape Ray will be prepared to wait until the chemical weapons are ready to be brought on board," Warren said in January before the vessel set sail.
---
---
---
---