Broad call for peace may be net result of Kabul conference
by
Michael Gisick
June 3, 2010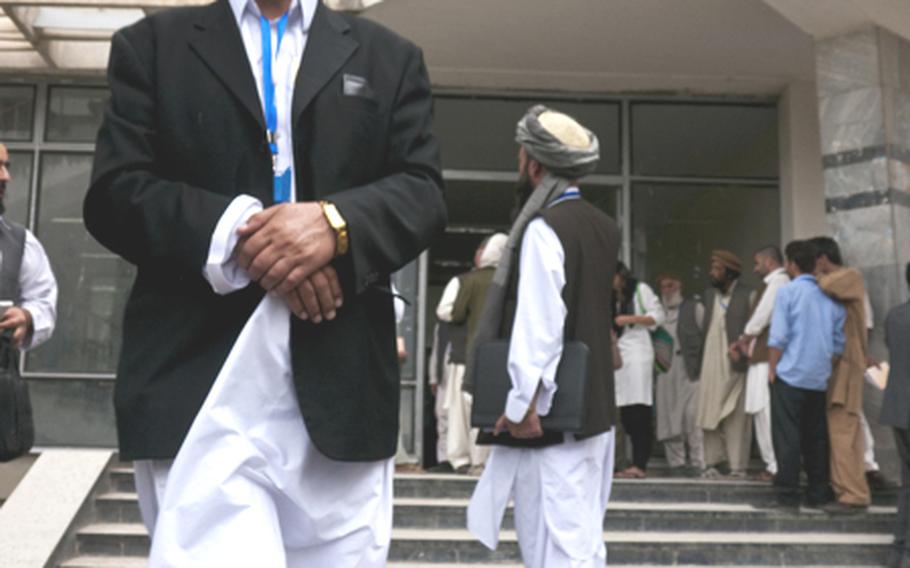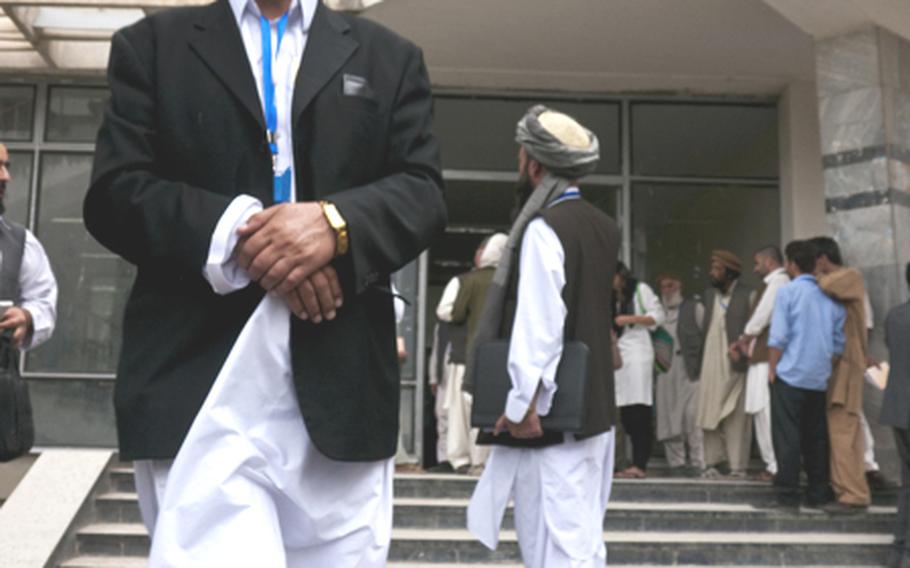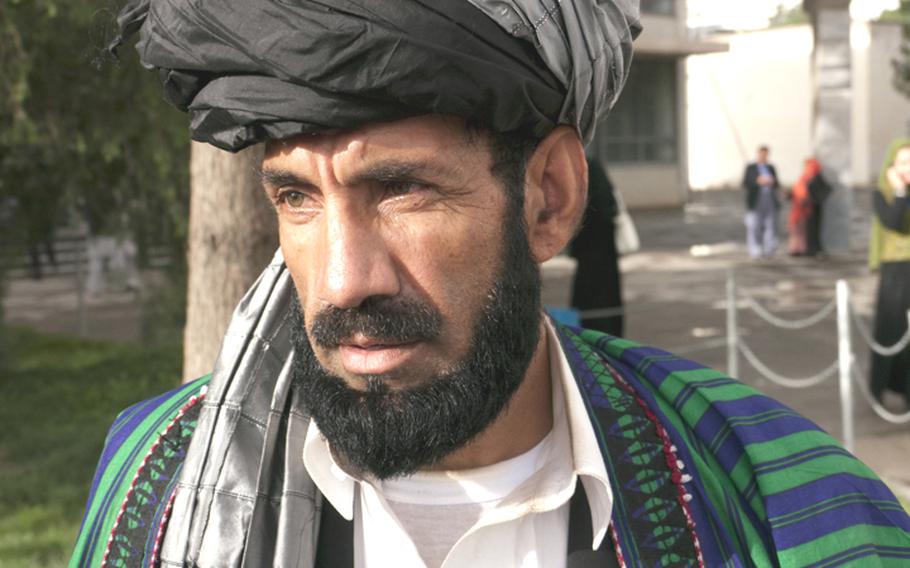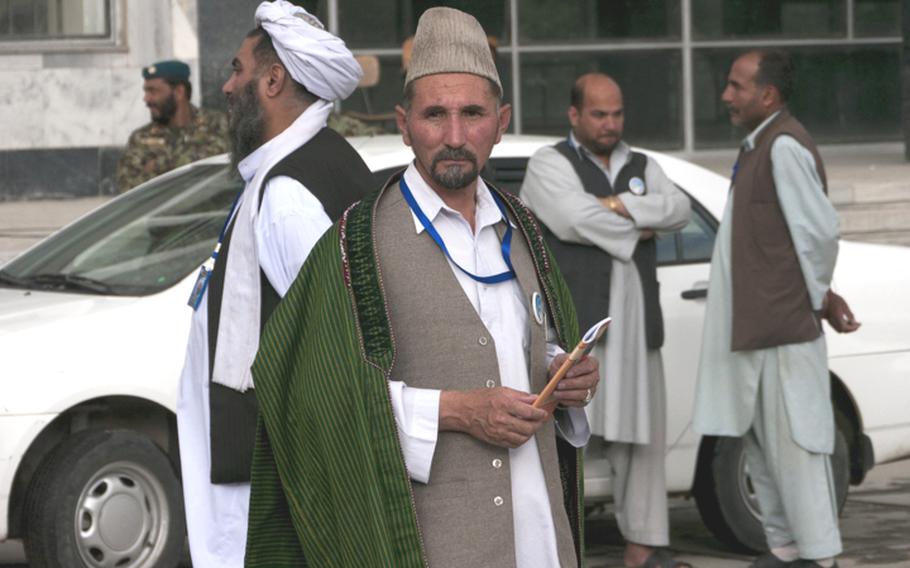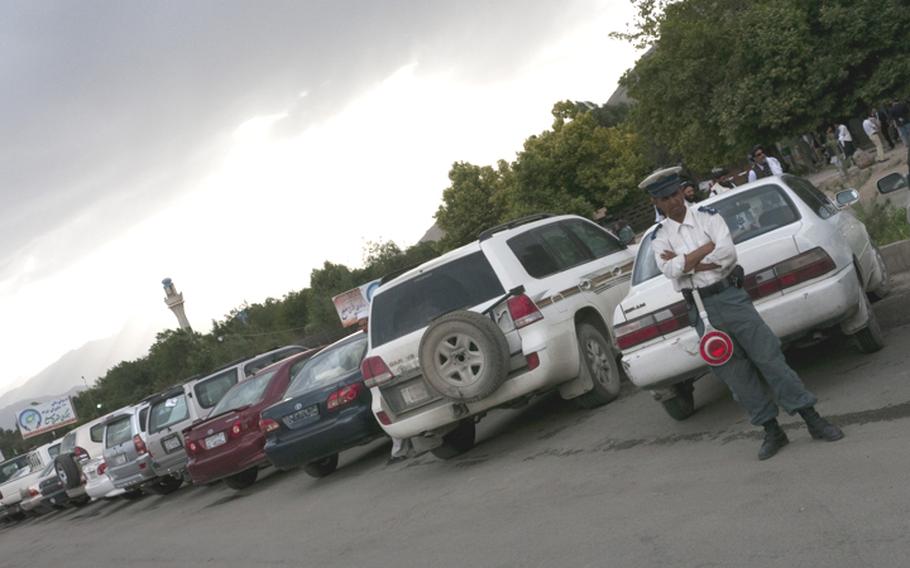 KABUL — A release of imprisoned Taliban fighters and third-party negotiations through a country like Saudi Arabia were among the most discussed ideas brought forward by delegates at a peace conference aimed at ending Afghanistan's 9-year-old insurgency.
But opinions were varied among the roughly 1,500 people who traveled to Kabul for the assembly, suggesting the conference is more likely to end with a broad declaration in favor of peace than with specific recommendations on many of the thorny issues standing in the way.
The vice chairman of the conference, Qiamudin Kashar, said a limited prisoner release had emerged as a common theme during discussions on Thursday. He said it was possible that the jirga would recommend such a step, but only for prisoners detained without strong evidence.
Haji Abdul Hakim Popalzai, a delegate from Faryab province, said a prisoner release would send the message that the government was serious about negotiations.
"By releasing the detainees — not all of them, just a few hundred — it will give hope to those opposing us that the government really wants peace," he said.
Not everyone agreed. Asadullah, a delegate from Laghman province, said it was unwise to release prisoners while the insurgency was gaining steam.
"First we need a peace settlement, then we can talk about who should be released," he said. "Otherwise we could make the situation worse."
Following a speech by President Hamid Karzai on Wednesday — interrupted by several explosions and a gun battle after an attempted Taliban attack on the conference — delegates broke into 28 committees of about 50 people each to discuss options for pursuing negotiations.
The full jirga is expected to reconvene Friday and present recommendations based on the best ideas discussed in the committees, organizers said.
Those recommendations are nonbinding. Some analysts say the jirga represents an effort by Karzai to establish a popular mandate behind his effort to reach a settlement that would end the war. Critics, meanwhile, say the jirga lacks a clear agenda and is unlikely to produce anything.
Rahimullah Samandar, a delegate from Kabul, said discussions Thursday had focused on ways to guarantee the safety of insurgents who opted to talk. Some delegates were also pushing to establish benchmarks aimed at improving the Afghan government.
"The government is very weak and corrupt, and that is strengthening the other side," he said. "It needs to be addressed."
Mohammed Saleh, a delegate from Faryab, said talk in his committee focused on how to reconcile with insurgent foot soldiers fighting for money or because they were upset with the government. He said he rejected the idea of talks with hard-core Taliban.
"For those who are burning schools, conducting suicide attacks and who are basically opposed to everything, this jirga is not for them," he said. "Even if they wanted peace, the Afghan people don't want them."
Some have raised concerns that the jirga could recommend compromising women's rights, but female delegates — who make up about one-fifth of the delegates — said that had not emerged as a central theme.
"My brothers here were very helpful and gave us strength to defend women's rights," Deanna Saleh Zai, a delegate from Paktika province, said after Thursday's talks. "They want equality and they want to defend the constitution."
Many delegates said the best way to work toward peace was simply to work. Zai suggested forming three-person negotiating teams in each province to talk to local insurgents.
Nur Allah Mehnam, a delegate form Nuristan province, said negotiations should be pursued through another country, perhaps Saudi Arabia, which has historical ties to the Taliban.
Haji Akhtar Mohammed Achakzai, from Kandahar province, said he didn't have a specific proposal for ending the war, but remained convinced it was possible.
"If we work hard enough, we can achieve it," he said. "But it will be like squeezing blood from a stone. It will not be easy."
gisickm@estripes.osd.mil
---
---
---
---