Videos
B-52 Stratofortresses join fight against Islamic State
---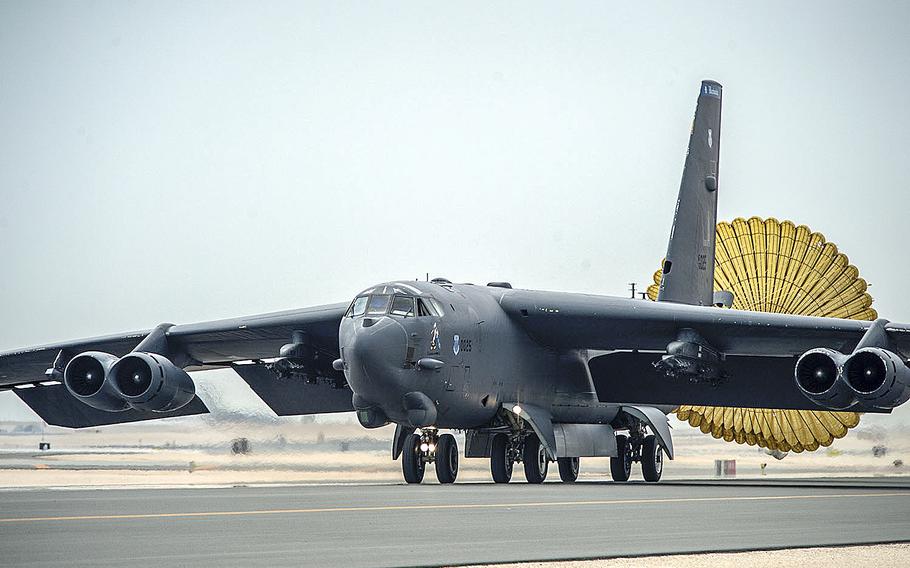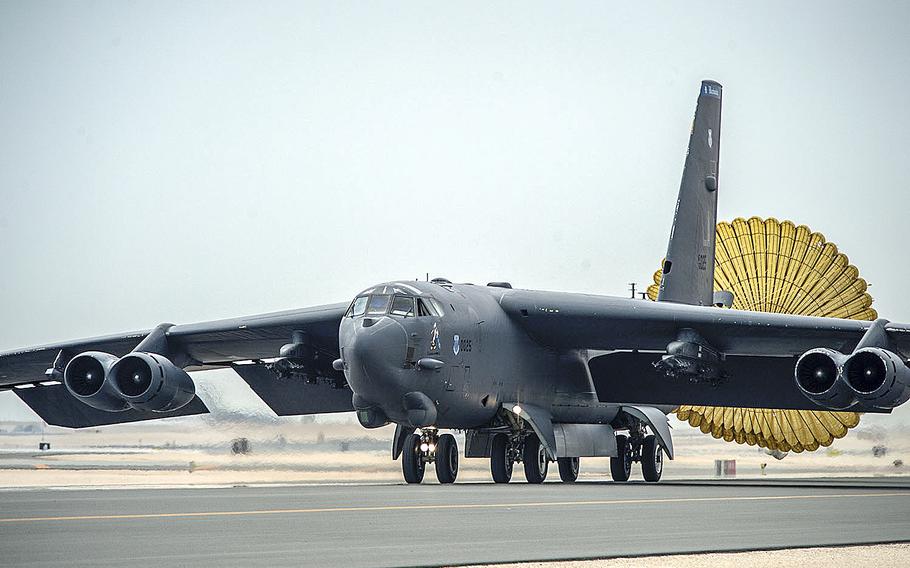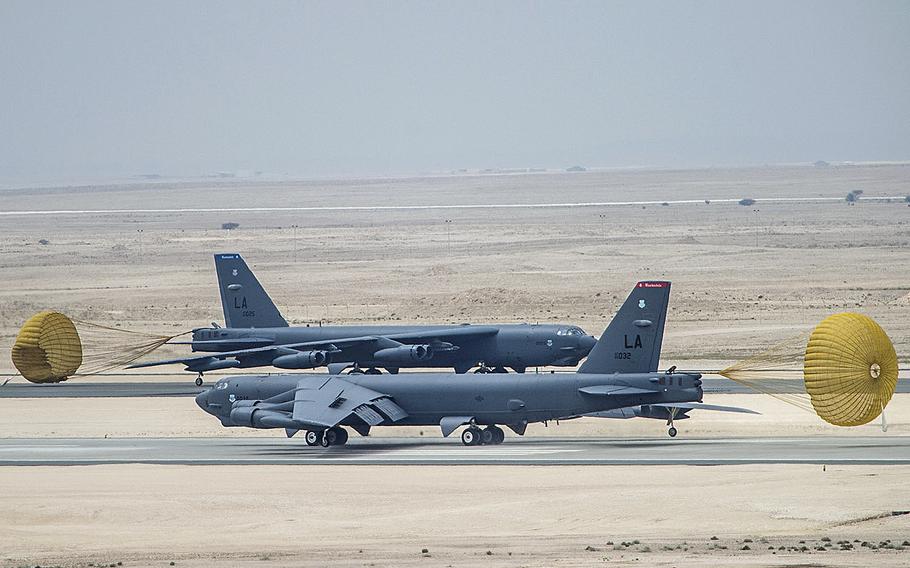 IRBIL, Iraq — The U.S. has sent B-52 Stratofortress bombers to the Middle East on their first operational deployment in 26 years to join the air war against the Islamic State, the military said Saturday. B-52s briefly participated in an exercise in Jordan last year, where they flew across from the US, bombed a range and then doubled back Stateside.
The aircraft, from Barksdale Air Force Base, Louisiana, arrived at Al Udeid Air Base, Qatar, Saturday, in support of Operation Inherent Resolve, the operation to eliminate the Islamic State from Iraq and Syria, the Air Force said in a statement. Al Udeid is the regional nerve center for the air war against the militant group that has seized large parts of those countries.
"The B-52 will provide the coalition continued precision and deliver desired airpower effects," Lt. Gen. Charles Q. Brown Jr., commander, U.S. Air Forces Central Command said in the statement.
"As a multi-role platform, the B-52 offers diverse capabilities including delivery of precision weapons and the flexibility and endurance needed to support the combatant commander's priorities and strengthen the Coalition team," he said.
The B-52 is a long-range heavy bomber that can perform a variety of missions including strategic attack, close-air support, air interdiction, and maritime operations. Crews will be available to carry out missions in both Iraq and Syria as needed, the statement said.
The deployment is the first basing of the B-52s in the U.S. Central Command area of responsibility in 26 years, according to the Air Force statement. B-52s were based in Saudi Arabia supporting Operation Desert Storm, the operation to liberate Kuwait following the Iraqi invasion in 1990, it said.
The strategic bomber, which has been in service since the 1950s, is replacing a contingent of B-1 Lancer swing-wing bombers which departed the region in January for maintenance and a series of upgrades to its electronics and other systems.
Air Force spokesman Lt. Col. Chris Karns said in an email that, for operational reasons, he was unable to disclose the number of B-52s deployed to the Middle East.
"The B-52 will prove its precision, persistence, and offer a payload that affords options to the coalition," he said. The coalition against the Islamic State has conducted more than 33,000 air power missions in support of Operation inherent Resolve.
Russia too has used its long-range strategic bombers to hit Islamic State targets in Syria since it started bombing the militants in September. These included Tu-22 Backfires, Tu-95 Bears and swing-wing Tu-160 Blackjacks, according to Russian military reports.
Stars and Stripes reporter Chris Church in Bahrain contributed to this report.
robson.seth@stripes.com Twitter: @SethRobson1
---
---
---
---