As Afghans learn bomb disposal methods, rakes and rifles fill the gap
by
Seth Robson
September 28, 2010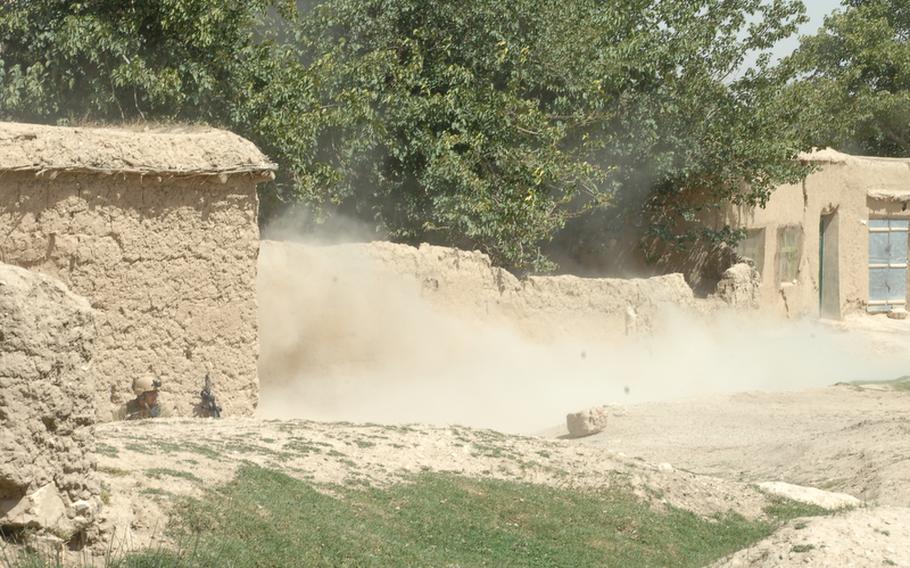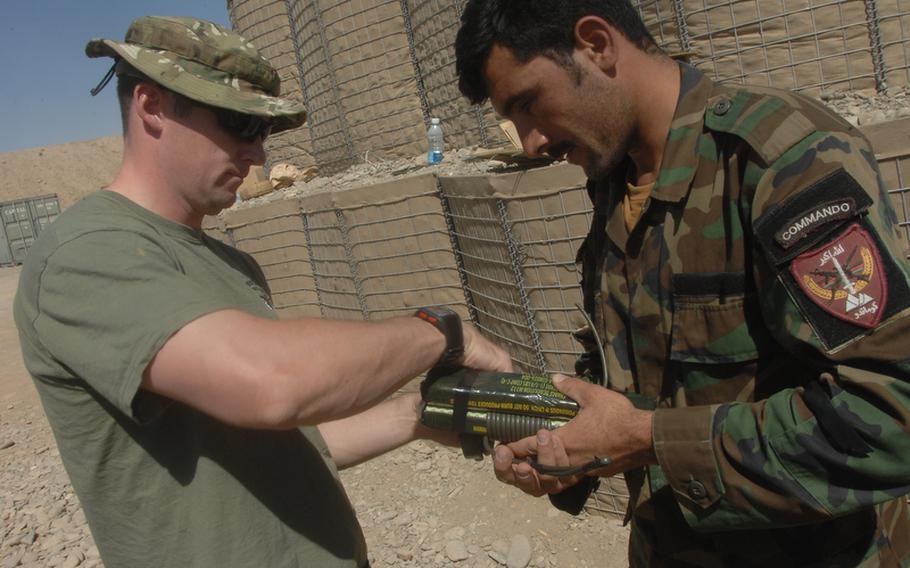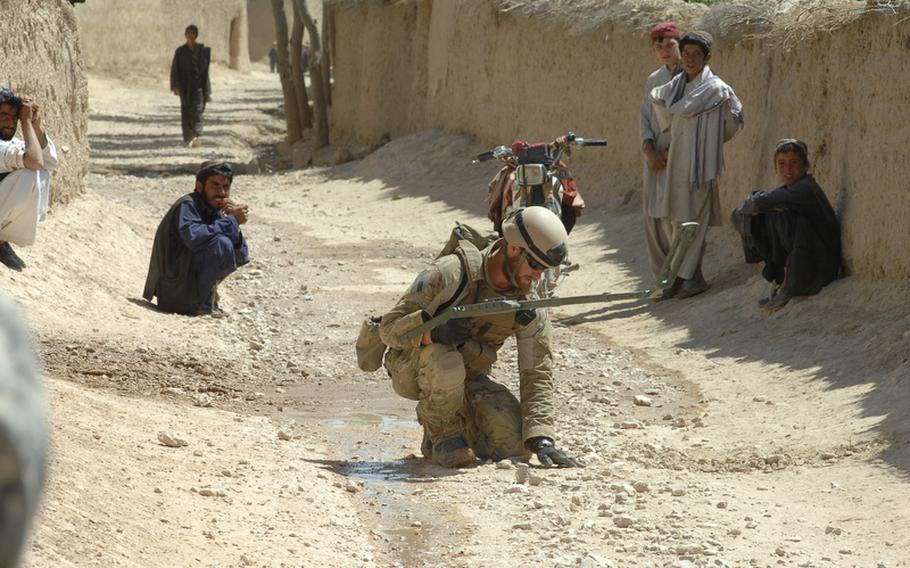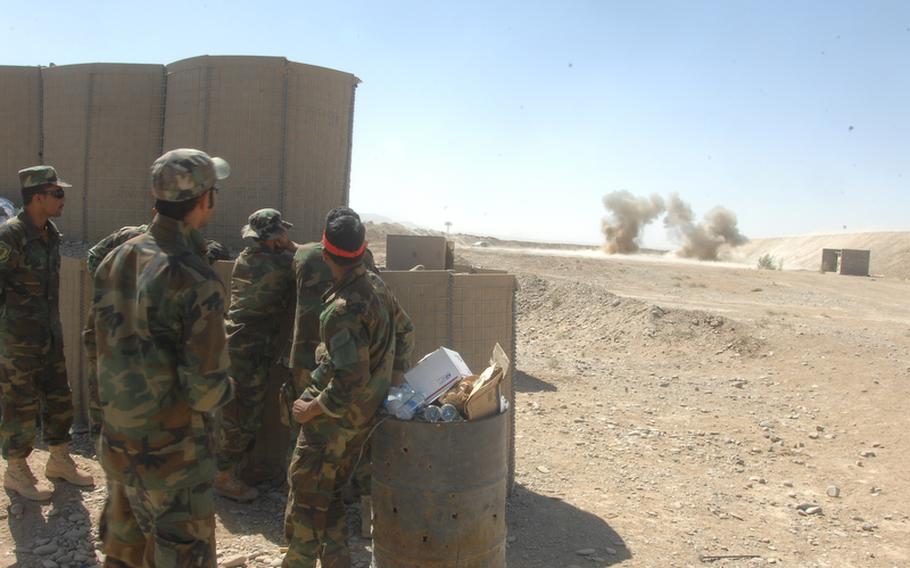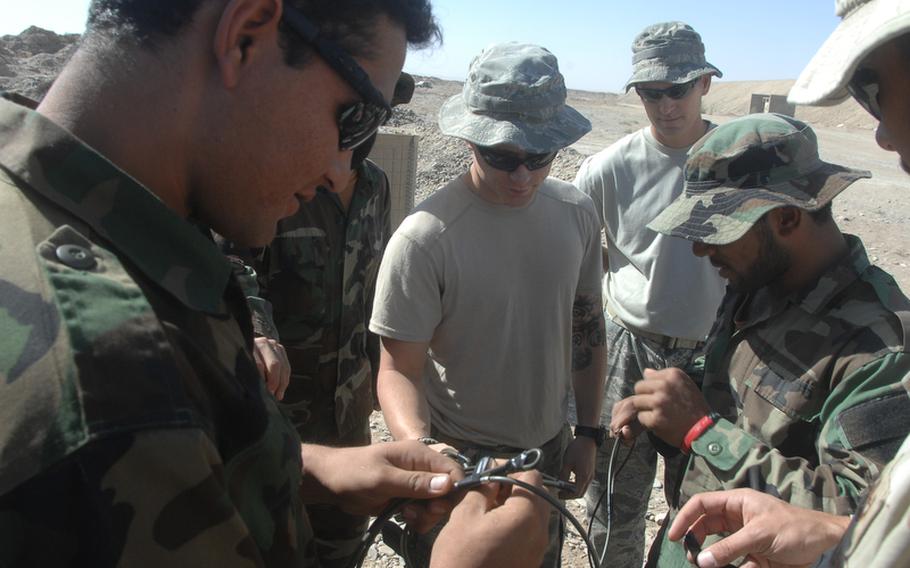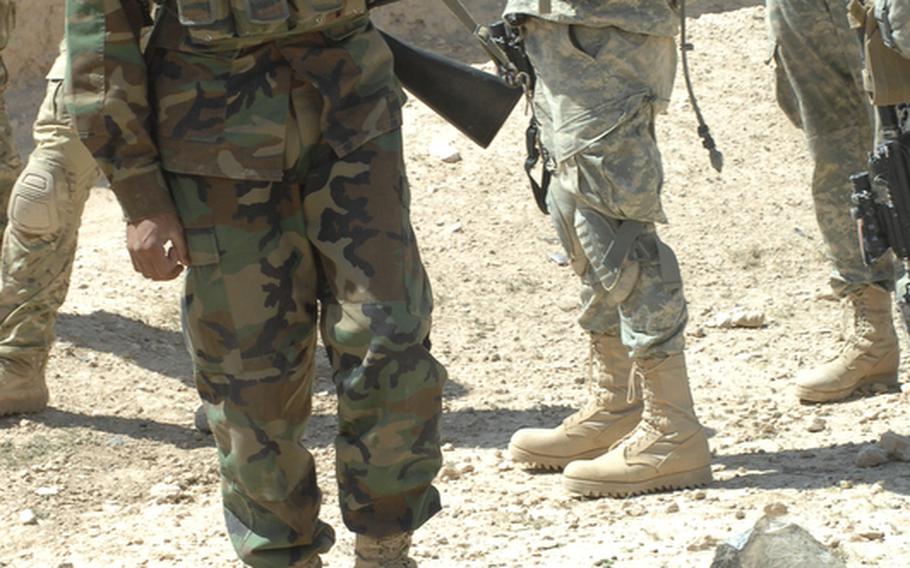 KANDAHAR, Afghanistan — Since most of them can't read, Afghan soldiers and police rarely go by the book when attempting to dispose of roadside bombs.
They might drag a long rake behind a motorcycle in the hopes of hooking buried wires. They might stand back and blast away at the bomb with their AK-47s. Or they might get impatient, stroll right up and take the device apart by hand.
"Not the preferred method," said Navy Lt. Joshua Rich, who oversees a new EOD course for Afghan troops in Kandahar.
On a typical day in Zabul province, Afghan troops find eight improvised explosive devices. Fewer than half will be disabled by explosive ordnance disposal experts from six U.S. EOD teams operating there. The rest will be dealt with by Afghan soldiers, who, until recently, were unlikely to have had any training on how to safely dispose of a roadside bomb.
Rich said the Afghan National Army and the Afghan National Police need hundreds of EOD teams to deal with the large number of IEDs planted by the Taliban. But three years after coalition forces started a six-month course at Mazar-e-Sharif to train Afghan EOD teams, only 32 students — out of hundreds — have graduated, and only one Afghan EOD team is operating in Kandahar, he said. They work in teams of three men.
The problem is finding Afghans who can read and write, which is necessary to complete the many hours of classroom work needed to qualify as an EOD technician, said Rich, 29, of Fort Worth, Texas. The literacy rate for males 15 and over in Afghanistan is 43 percent, according to U.S. government statistics.
Additionally, "the graduation rate has been dismal even for guys who are literate," he said of the Mazar-e-Sharif course.
The lack of counter-IED training for Afghan troops is evident in Zabul province, where ANA soldiers search for command wires attached to IEDs by driving down the road on motorcycles and dragging rakes to hook any wires buried in the dust.
"They've proven to be successful at finding IEDs," said Air Force Staff Sgt. Mark Hajduk, 25, of Buffalo, N.Y., an EOD expert working with the ANA in Zabul. "Some of it may be due to taking more risks than us."
"There's a bit of the warrior attitude about it," added Rich. "They think it is being brave doing things we would consider unsafe."
Dragging a rake behind a motorcycle, for example, doesn't give the rider enough distance if a device explodes, he said.
"The rake is only 10 feet long and you want your operator to be a couple of hundred feet away if it happens to go off," he said.
When the ANA soldier finds an bomb, they often can't be bothered waiting for one of the coalition EOD teams to show up, Rich said.
So they might explode the IED with bullets from an AK-47 or try to dismantle it by hand.
"In the field we have seen them doing unsafe things," Hajduk said. "A few of them have been lucky so they continue to do it."
The ANA doesn't always tell ISAF personnel when things go wrong, "but there is anecdotal evidence that they are taking a lot of casualties dealing with IEDs," Rich said.
In an effort to give the Afghan troops some level of competence in safely dealing with roadside bombs — and perhaps find some literate candidates for the Mazar-e-Sharif course — International Security Assistance Force personnel have set up basic — very basic — EOD courses in Zabul and Kandahar.
Hajduk said his team of EOD experts recently started a two-week course to give ANA soldiers in Zabul fundamental skills for dealing with homemade bombs. The Zabul course includes search techniques for personnel, buildings and open areas; use of tools such as metal detectors; explosives safety skills; unexploded ordnance identification and lessons on IED components. U.S. servicemembers spend about a year in the basic EOD course.
In this basic course, no written materials are used, said Air Force Staff Sgt. Robert Wester, 32, of Knoxville, Tenn., also an EOD expert training Afghans in Zabul. Instead, the U.S. personnel talk to the ANA troops, show them photographs of IEDs, and get them to do practical exercises, such as an IED training lane where they search for IEDs and report what they find.
According to Hajduc, most of the soldiers going through the course will not receive more advanced training.
"Most of them will just go back to their units and teach other soldiers what they have learned. Hopefully they will pass on the information we have so they get some procedures in place so they are securing the area, backing off to a safe distance and notifying properly trained personnel," he said.
Maj. Amoni Osman, 39, education officer for the ANA forces in Zabul, said his men sometimes find 20 IEDs in a single day.
The soldiers who complete the EOD courses will go back to their units with new skills but they won't have the equipment they need to safely dispose of bombs, he said.
"Our problem is, we don't have the equipment to dispose of the explosive device," he said. "Our soldiers just shoot them with their AK-47s. They don't have det cord or explosives."
So far none of the soldiers who have completed the course in Kandahar, which is into its third iteration, have been literate, he said.
"The moment we have one we will recommend him for the course in Mazar-e-Sharif," Rich said.
---
---
---
---