Army to shut down units created to help soldiers in Afghanistan, Iraq
by
J.P. Lawrence
October 3, 2020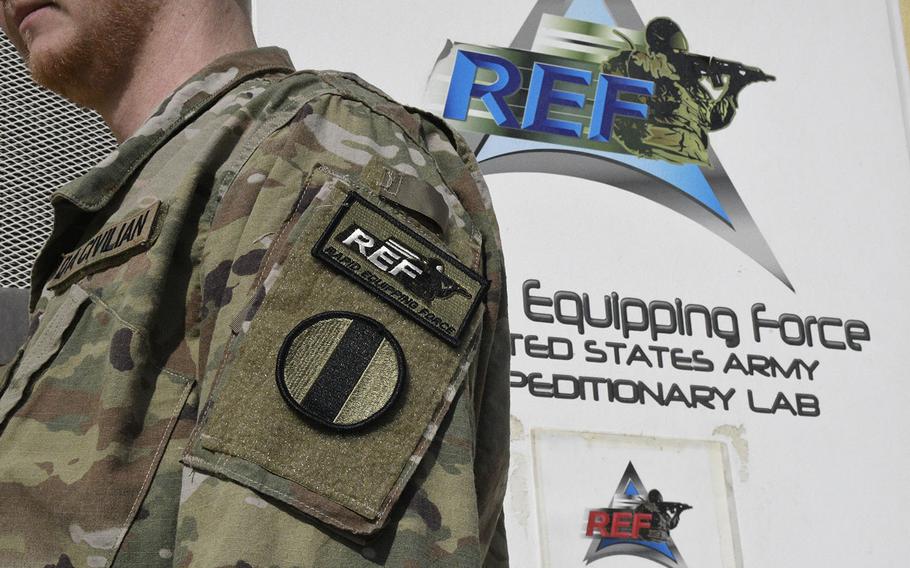 The Army intends to close two units developed to fix problems faced by troops fighting America's wars in Iraq and Afghanistan, the service said in a statement Friday.
The Asymmetric Warfare Group and the Rapid Equipping Force will be deactivated by Sept. 30, 2021, the statement said. Personnel and resources from both organizations will be absorbed into the larger force, the Army said.
The closures are due to a shift in focus away from counterinsurgency operations, the Army said, toward large-scale combat and "great power competition," a term that often refers to countries such as Russia and China.
The decision comes as the U.S. looks to end its war in Afghanistan as part of a deal with the Taliban, with troop levels expected to drop to between 4,000 and 5,000 by the end of November, according to congressional testimony last month.
The Asymmetric Warfare Group, or AWG, sends military and civilian consultants to units in training and on the battlefield. The group, which began its missions in 2004, originally focused on countering the improvised explosive device threat in Iraq and grew to more than 300 members.
Over the years, the group's projects included a fast-acting smoke grenade to obscure snipers, a system to remotely shoot dirt off suspicious mounds to check for buried bombs, and a portable tunnel training facility to train soldiers in subterranean warfare.
Advisers, often deployed to Iraq and Afghanistan in pairs, also teach combat units how to counter specific enemy tactics.
The Rapid Equipping Force, headquartered in Fort Belvoir, Va., invented new equipment in response to what soldiers deployed to Afghanistan said they needed.
The organization debuted in 2002 and has a team based in Bagram Airfield. There, engineers talk to soldiers about challenges faced and try to create solutions.
In a visit by Stars and Stripes to the team in 2019, engineers showed off battery holsters, hands-free radio attachments and other inventions for soldiers manufactured via a 3D printer.
Research by both organizations will be saved and maintained by the U.S. Army Combined Arms Center, the service said in its statement.
The decision to end the two organizations comes after the closure of Afghanistan-Pakistan Hands, another program created during the War on Terror. The "AfPak Hands" was much lauded at the time for training advisers in languages such as Dari, Pashto or Urdu. But that program faced criticism for stifling the careers of those who joined and ended Wednesday.
Critics said the Army's decision to focus on large-scale warfare and shutter programs that addressed the counterinsurgency warfare common in Iraq and Afghanistan may be short sighted.
"This is a familiar cycle," said Rebecca Zimmerman, an independent researcher formerly at the RAND Corp, on Twitter on Friday. "The Army always has to be told to do the missions it dislikes … It lasts as long as senior leaders force it and then fades into not quite memory."
lawrence.jp@stripes.com Twitter: @jplawrence3