Airstrike kills 10 Afghan children, local officials say
---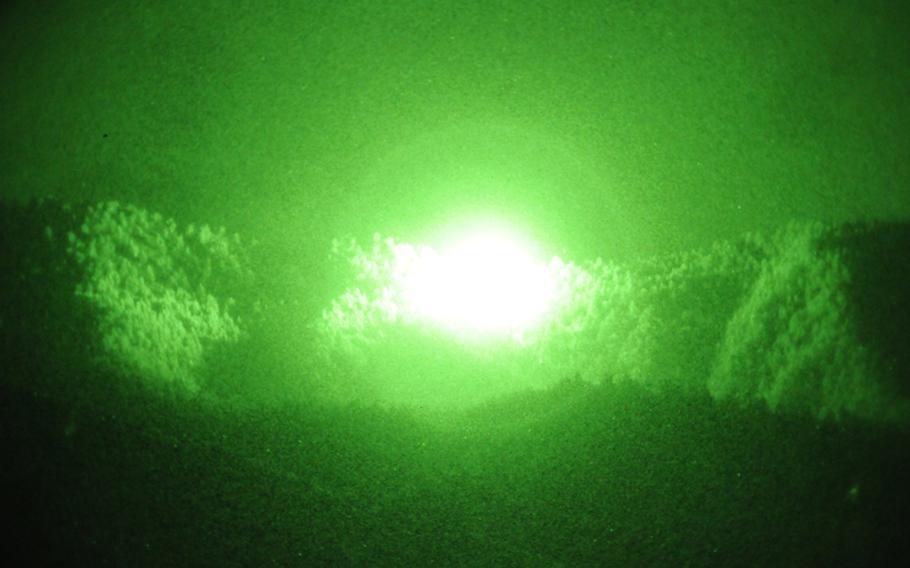 This story has been corrected.
KABUL — Twelve civilians, including 10 children, were killed, local officials said, in a NATO airstrike on an insurgent stronghold in eastern Afghanistan on Saturday.
An Afghan commando operation that began as a night raid Friday in Shigal district of Kunar province led to a battle with insurgents that raged into Saturday evening, according to Wasifullah Wasifi, the spokesman for Kunar's provincial governor.
He said an American civilian adviser was killed during the battle. A NATO official confirmed an American civilian was killed during an operation in Kunar province, but it was not clear if it was in the same incident.
The Afghans became surrounded and called in a NATO airstrike, Wasifi said. A NATO official, however, said coalition troops called in the strike. If Afghan troops did call in the airstrike it would have been in defiance of a presidential decree forbidding Afghan forces from calling in foreign airstrikes.
A coalition spokesman said he was aware of reports of civilian casualties and said there was an "ongoing assessment," though there was no operational reporting indicating civilians had been killed.
Both Wasifi and Shigal district Governor Abdul Zahir Safi said the compound hit by the airstrike was an insurgent base and that commandos were taking fire from it when they allegedly called for the airstrike. Safi said 10 children and one woman were killed along with 11 insurgents.
Wasifi said Sunday provincial officials were on their way to investigate the incident, which happened in a troubled district along the Afghan-Pakistan border that has long been rife with insurgent activity.
"During the operations, the security forces were surrounded by insurgents and the only option was an airstrike," Wasifi said. "Without the airstrike the security forces would have been wiped out."
"We strongly condemn the killing of Afg children by ISAF airstrike in the Shigal district of Kunar," Karzai spokesman Aimal Faizi said on Twitter. "It is bringing war to the Afghan homes."
The reports come on the heels of another airstrike that reportedly killed four Afghan policemen and two civilians in Ghazni province Wednesday.
Civilian casualties have long been a source of tension between Kabul and Washington, and in February, President Hamid Karzai forbade Afghan forces from calling in coalition airstrikes.
Zubair Babakarkhail contributed to this report.
druzin.heath@stripes.comTwitter: @Druzin_Stripes
Correction The casualty figure in the airstrike has been revised to 10 children killed, according to Abdul Zahir Safi, district governor of Shigal, who also provided the original casualty figure of 11 children killed.
---
---
---
---