Air Force pilot killed in Middle East crash identified
by
Jon Harper
December 2, 2014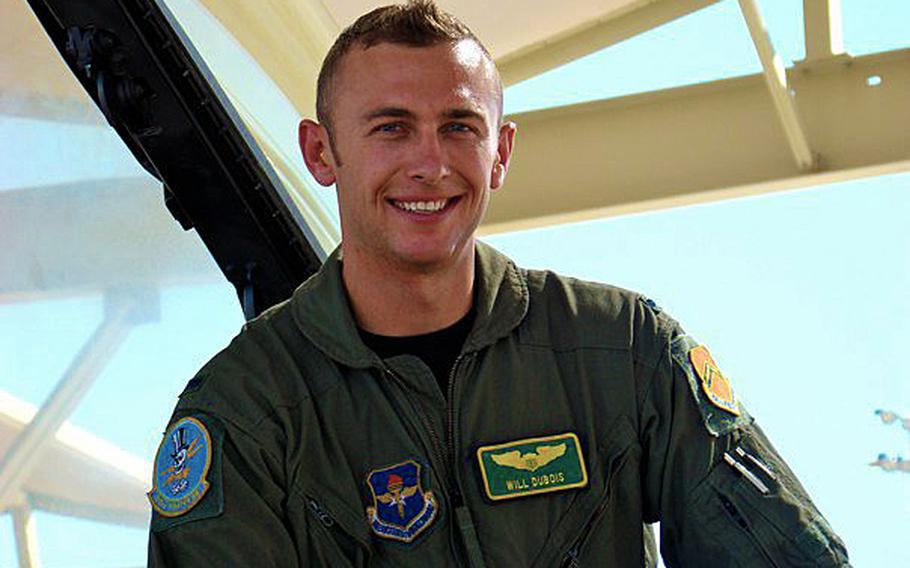 This story has been updated.
WASHINGTON — A U.S. Air Force pilot taking part in Operation Inherent Resolve was killed when his F-16 Fighting Falcon crashed due to maintenance problems, according to the Pentagon.
The crash occurred late Sunday Washington time.
On Tuesday, the Defense Department identified the pilot as Capt. William Dubois, 30, of New Castle, Colo. He was assigned to the 77th Fighter Squadron, based out of Shaw Air Force Base, S.C.
The Defense Department is calling it a "noncombat-related incident", but acknowledged the aircraft was on its way to Iraq or Syria to participate in ongoing operations against the Islamic State when things went wrong.
"The aircraft was returning to its base in the Middle East" when the crash occurred, Pentagon spokesman Col. Steve Warren said. "Apparently there were some maintenance problems on takeoff. It turned around and unfortunately was not able to land."
No one was injured beside the pilot, according to Warren.
First responders remain on the scene and the cause of the crash is under investigation, he said.
It was unclear Monday why the pilot was unable to eject before the aircraft crashed, Warren said.
The crash did not occur in Iraq or Syria, Warren noted. He declined to identify which country the pilot and aircraft were stationed in due to host nation sensitivities.
The pilot's death constitutes the third U.S. military fatality from Operation Inherent Resolve. On Oct. 23, Marine Lance Cpl. Sean Neal, 19, of Riverside, Calif., died in Iraq from a noncombat related injury. He was assigned to 2nd Battalion, 7th Marine Regiment, Special Purpose Marine Air Ground Task Force-Crisis Response-Central Command, whose headquarters element deploys from Camp Pendleton, Calif.
On Oct. 1, Marine Cpl. Jordan Spears, 21, of Memphis, Ind., was lost at sea while conducting flight operations in the North Arabian Gulf. He was assigned to Marine Medium Tiltrotor Squadron-163, Marine Aircraft Group 16, 3rd Marine Aircraft Wing, I Marine Expeditionary Force, based at Marine Corps Air Station Miramar, Calif.
harper.jon@stripes.com Twitter: @JHarperStripes