Afghanistan vows to release more Taliban prisoners, setting stage for talks
by
Phillip Walter Wellman
June 12, 2020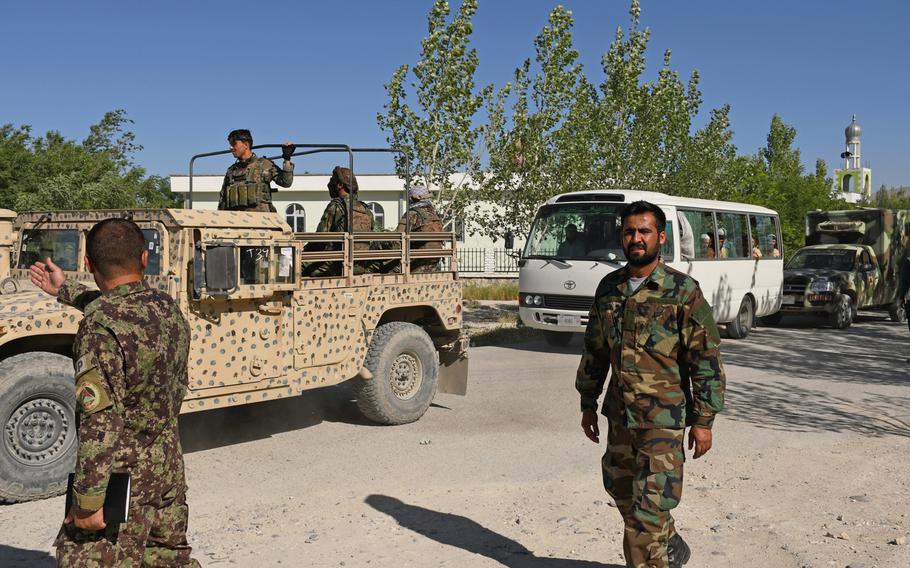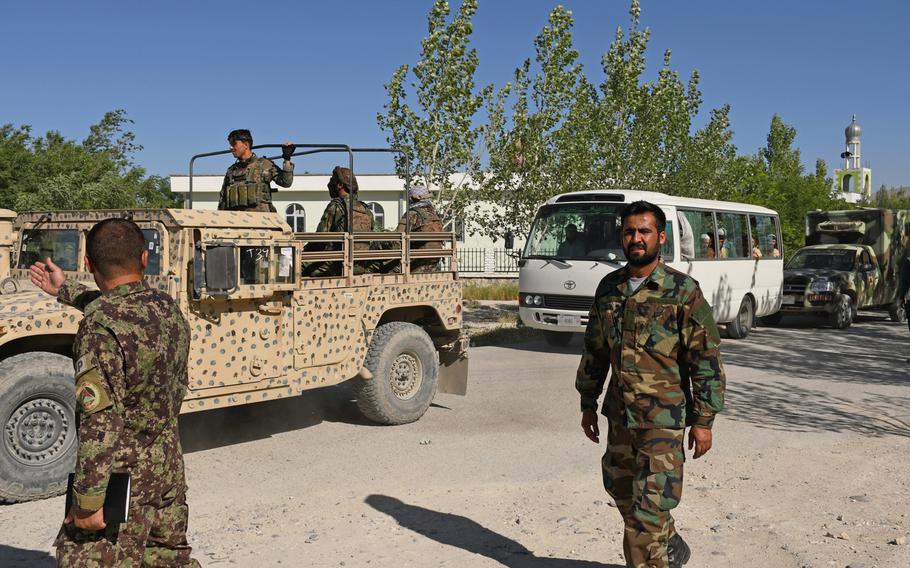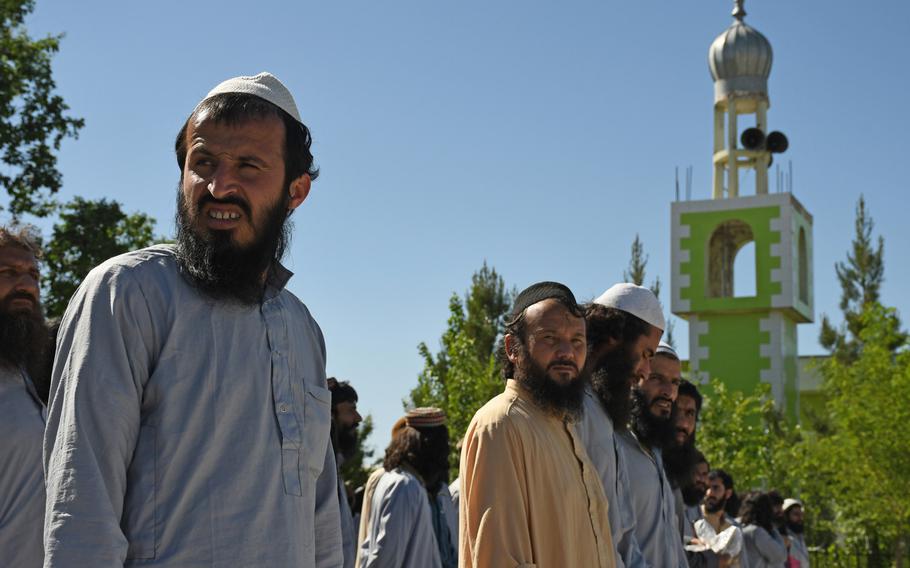 KABUL, Afghanistan — Afghanistan will soon complete a prisoner release that the Taliban have demanded before starting peace talks to end nearly two decades of war, the country's president said.
Some 3,000 Taliban prisoners have already been released, President Ashraf Ghani said in an online discussion with the Atlantic Council on Thursday. A peace deal signed by the U.S. and the Taliban in February calls for up to 5,000 Taliban prisoners and 1,000 government prisoners to be set free.
"My colleagues and I have made the decision to release an additional 2,000 prisoners within a short period," Ghani said. "Next week we should be able to inform the world of the next step."
It's still unclear how many government prisoners the Taliban is holding, Ghani said.
"The number keeps shifting," he told the Washington-based think tank. "We need clarity regarding the fate of those that are with them and assurance that the last person remaining with them is released."
Taliban spokesman Suhail Shaheen called Ghani's words a "positive step" and said once all 5,000 prisoners were released, the group would be willing to start peace talks within a week.
Nearly 50 imprisoned Afghan policemen were released Thursday, bringing the total number of government prisoners released so far to 500, Shaheen said.
While many practical details need still need to be worked out, Thursday's developments were "all very positive," said U.S. envoy Zalmay Khalilzad, who led the U.S. discussion with the Taliban last year.
"We are closer to the goal of [peace talks] than ever before," Khalilzad said on Twitter.
Under the U.S.-Taliban deal signed Feb. 29, all U.S. troops could withdraw from Afghanistan within 14 months if certain conditions are met. They include the start of intra-Afghan peace talks and the Taliban severing ties with groups like al-Qaida, as well as preventing such groups from using Afghanistan to attack the U.S. and its allies.
On Wednesday, U.S. Central Command's Gen. Kenneth F. McKenzie said "those conditions have not been fully met," during a video conference hosted by the Middle East Institute, a Washington-based think tank.
"The threat to the United States is not the Taliban, it's never been the Taliban, it's the entities they allow to live in Afghanistan," McKenzie said, referring primarily to al-Qaida.
The Taliban have yet to cut ties with al-Qaida and may have strengthened them over the past year, a United Nations report released last week said.
Terrorist groups have continued to launch attacks in various parts of the country. On Friday, at least four people were killed and several others injured when a bomb exploded at a Kabul mosque, a statement by the Afghan Interior Ministry said. No group immediately claimed responsibility for the blast.
wellman.phillip@stripes.com Twitter: @pwwellman