Afghan war sees its longest span without a US combat death
by
Phillip Walter Wellman
Stars and Stripes
September 26, 2020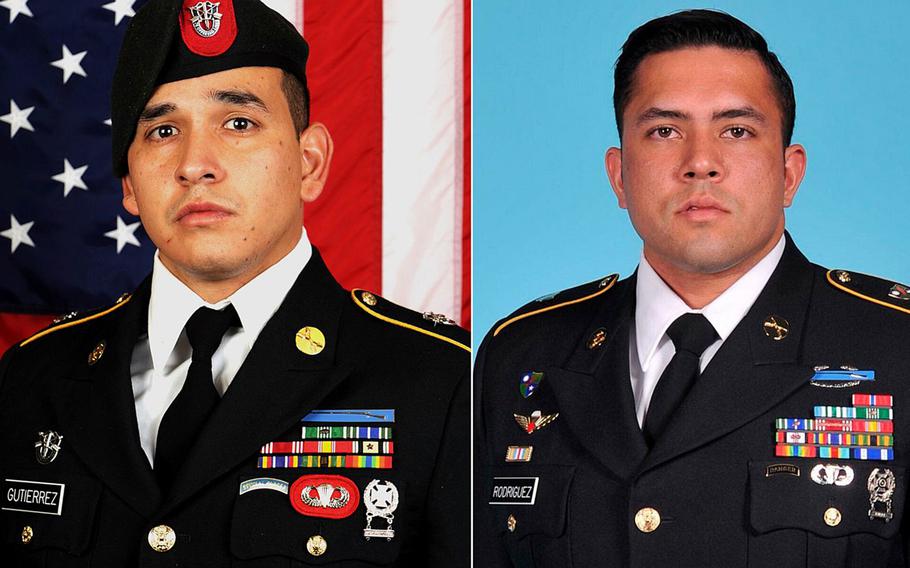 KABUL, Afghanistan — Sunday marks the longest span between U.S. combat deaths of the nearly 19-year war in Afghanistan, even while fighting continues between the Taliban and U.S.-allied Afghan government forces.
Enemy fire last killed U.S. troops in the country on Feb. 8 — 232 days prior to Sunday. Previously, the longest period between combat deaths was in 2016, according to Defense Manpower Data Center figures.
The break in U.S. combat deaths follows the signing of a U.S.-Taliban deal in late February, in which both sides said they would refrain from attacking each other.
"The Taliban have adhered to the commitment largely not to attack U.S. personnel and U.S. forces," Zalmay Khalilzad, the U.S.'s top negotiator with the Taliban, told a House hearing Tuesday.
The absence of combat deaths indicates the U.S.-Taliban deal is benefiting U.S. interests and will likely be seen by the Trump administration as an achievement, said Michael Kugelman, deputy director of the Asia program at the Wilson Center in Washington.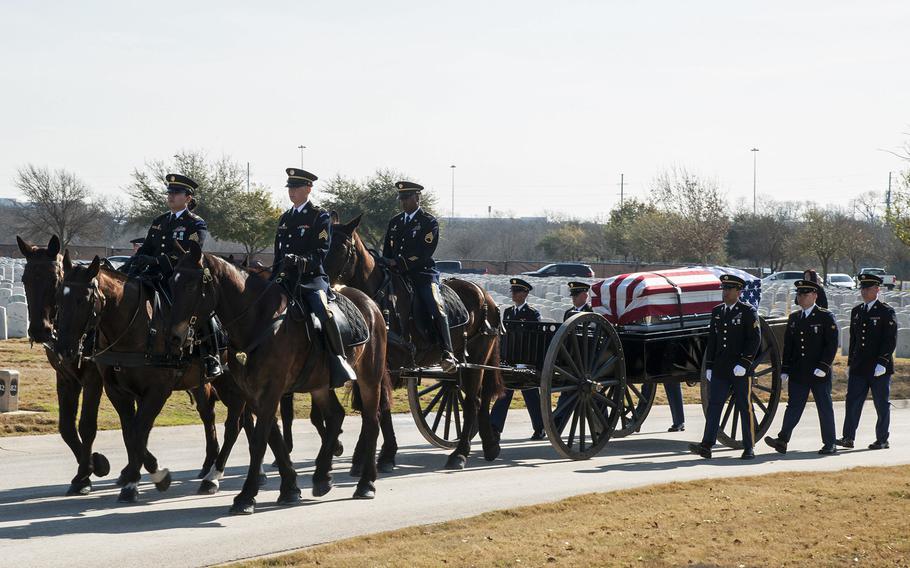 "Still, at the end of the day, it would be a disservice for U.S. officials to focus on this milestone," Kugelman said. "There's a bigger picture at play, and it's grim: The war remains intense and deadly for Afghans, and a long and fraught peace process won't likely bring relief for quite some time."
Despite curtailing violence against foreign troops, the Taliban initiated at least 7,000 attacks on Afghan targets over the past six months, according to Afghan government figures.
The violence has grown since Sept. 12, when Taliban and Afghan government representatives began long-delayed peace talks in Qatar. Both sides have accused each other of ramping up attacks in a bid to gain leverage.
"Virtually all the fighting with the Taliban today is being conducted by Afghan security forces, not America — and that is appropriate," said Daniel Davis, a senior fellow at Defense Priorities, a Washington-based think tank that promotes military restraint.
It remains in the U.S. interest to fully withdraw from Afghanistan, Davis said, and an extended period free of American combat fatalities doesn't change that.
"This period is nothing to celebrate, because the objective of the war isn't to keep our deployed troops from being killed," Davis said.
The U.S. remains on course to reduce its troop strength in Afghanistan to between 4,000 and 5,000 by the end of November, with the Defense Department saying that will be sufficient to carry out its counterterrorism and training missions.
Under the U.S.-Taliban deal, all remaining troops could be withdrawn by mid-2021 if the Taliban severs ties with groups like al-Qaida and meets other conditions.
However, some analysts and lawmakers have decried a lack of clear mechanisms to measure Taliban compliance.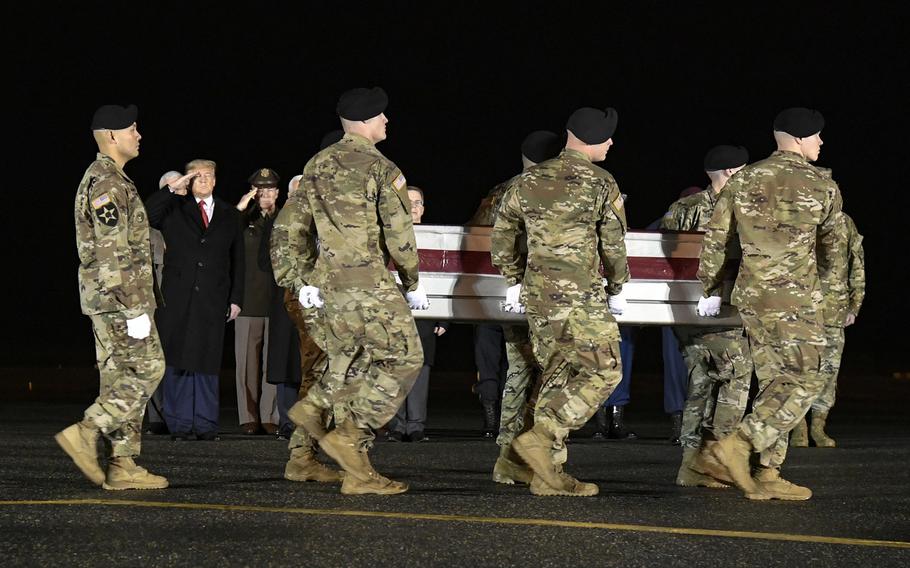 Taliban promises and a low U.S. death toll resulting from Afghan forces leading the fight are not enough to justify a precipitous withdrawal, said Seth Jones, a senior adviser at the Center for Strategic and International Studies in Washington.
"Taliban leaders remain committed to an extreme religious ideology, and authoritarian political system and the continuation of relations with groups like al-Qaida," Jones said.
Army Sgt. 1st Class Javier Jaguar Gutierrez and Army Sgt. 1st Class Antonio Rey Rodriguez were the last Americans to die in combat in Afghanistan when they came under enemy fire in eastern Nangarhar province in February.
Since then, four soldiers — Spc. Branden Tyme Kimball, 1st Lt. Trevarius Ravon Bowman, Spc. Vincent Sebastian Ibarria and 1st Lt. Joseph Trent Allbaugh — have died in noncombat incidents in the country.
More than 2,300 U.S. troops have been killed in Afghanistan since the war began, according to Pentagon figures.