Afghan vice president survives bomb attack that kills 10
by
Phillip Walter Wellman
September 9, 2020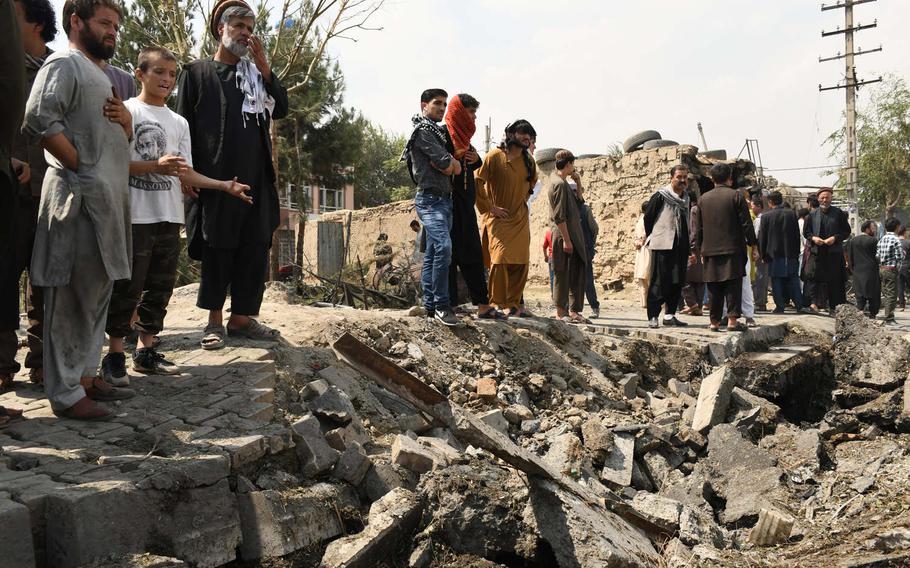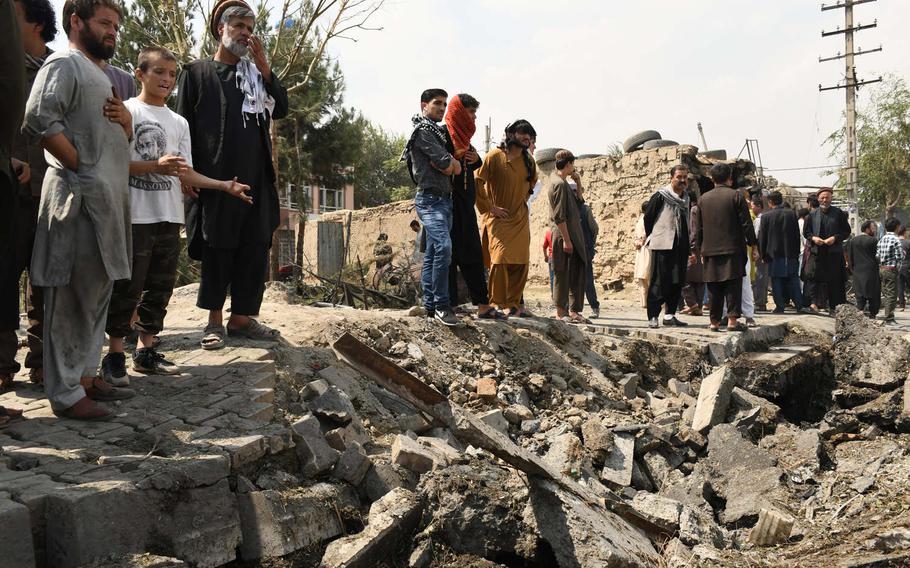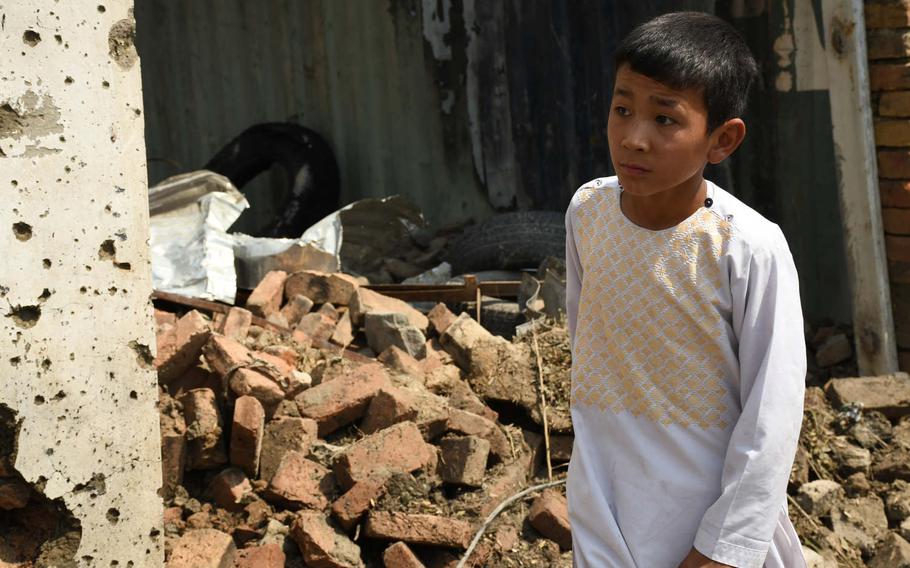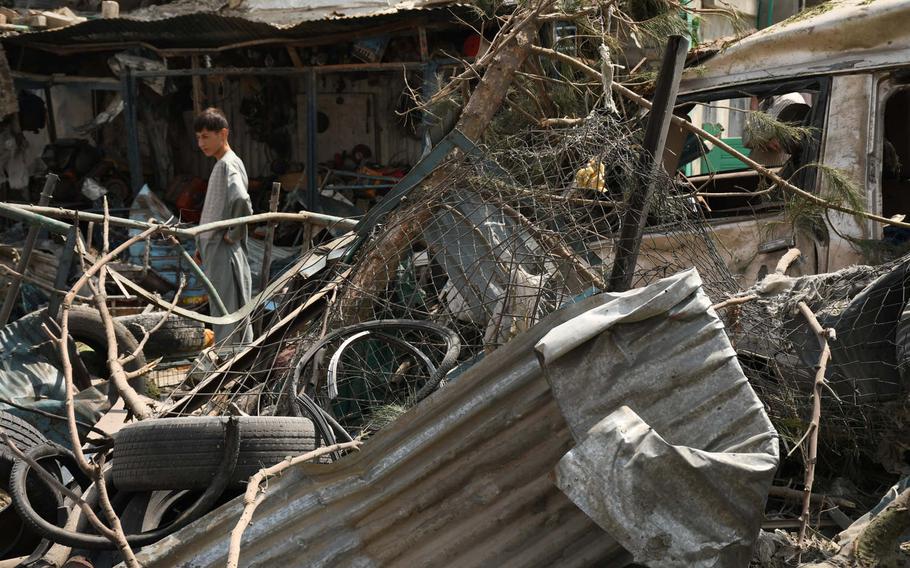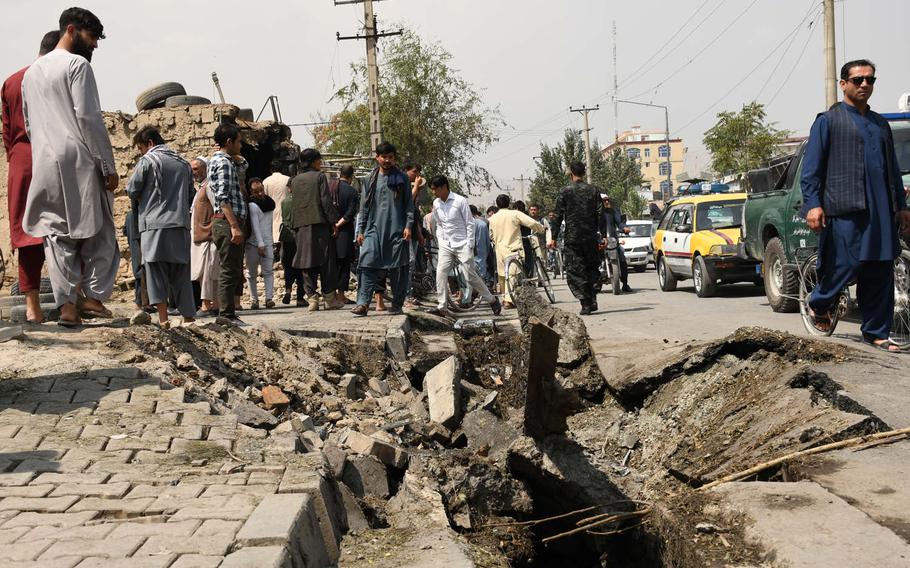 KABUL, Afghanistan — Afghan Vice President Amrullah Saleh survived an assassination attempt Wednesday when a powerful bomb exploded in central Kabul as he drove past.
At least 10 civilians were killed in the blast, which Saleh said was so powerful it melted the windows of his car. Saleh sustained slight burns to his hands and face, and several of his security guards were among at least 15 people who were wounded, the Interior Ministry said in a statement.
The Taliban, of whom Saleh has long been a fierce critic, have denied involvement in the attack. No other group has claimed responsibility, but explosives detected at the scene were the same as those used in past attacks carried out by the Taliban-affiliated Haqqani network, the Interior Ministry said.
The blast occurred in the early morning as Saleh, a former intelligence chief and the senior of Afghanistan's two vice presidents, drove through a residential neighborhood to his office. Saleh was the target of the attack, the Interior Ministry said.
Several homes and businesses were destroyed when explosives hidden in a cart that was left by the side of the road were detonated, and a gaping hole was gouged into the street in the Taimani Project neighborhood.
Body parts littered the street after the explosion, said 52-year-old Ahmad Zia, who lives near the blast site. The neighborhood butcher was decapitated in the explosion, Zia said.
"It's always civilians who die in these attacks," he said. Senior government officials who routinely drive through residential areas should move into Kabul's heavily fortified Green Zone and not put residents at risk, he said.
Saleh has survived several assassination attempts, including one last year at his office that left 20 people dead.
The latest attack came as Afghan officials and the Taliban prepared to hold their first official talks as part of a peace deal signed by the U.S. and Taliban in February. The Afghan government was not part of the negotiations leading up to the deal and did not sign the agreement, which was supposed to lead to intra-Afghan talks several months ago.
wellman.phillip@stripes.com Twitter: @pwwellman