Afghan suicide attack caps off bloody week
by
Carlo Munoz
April 10, 2015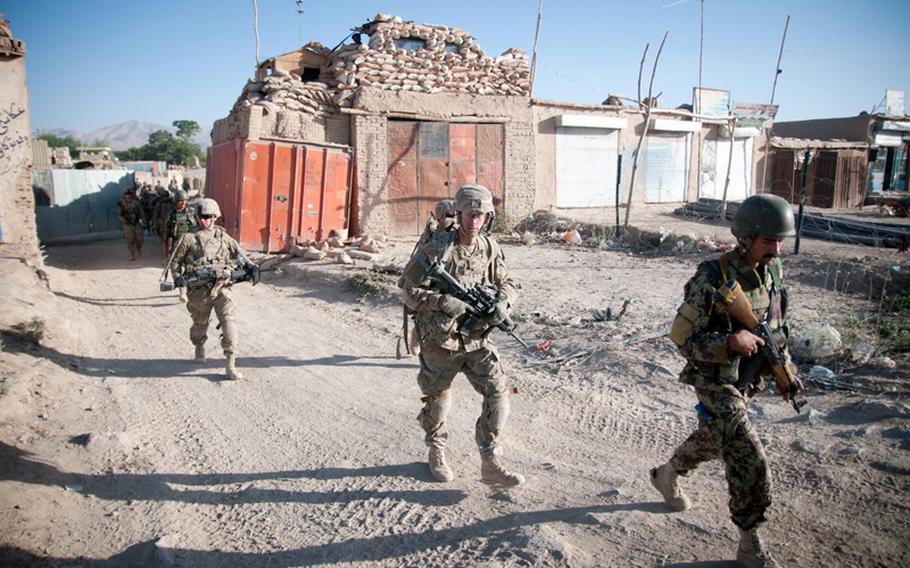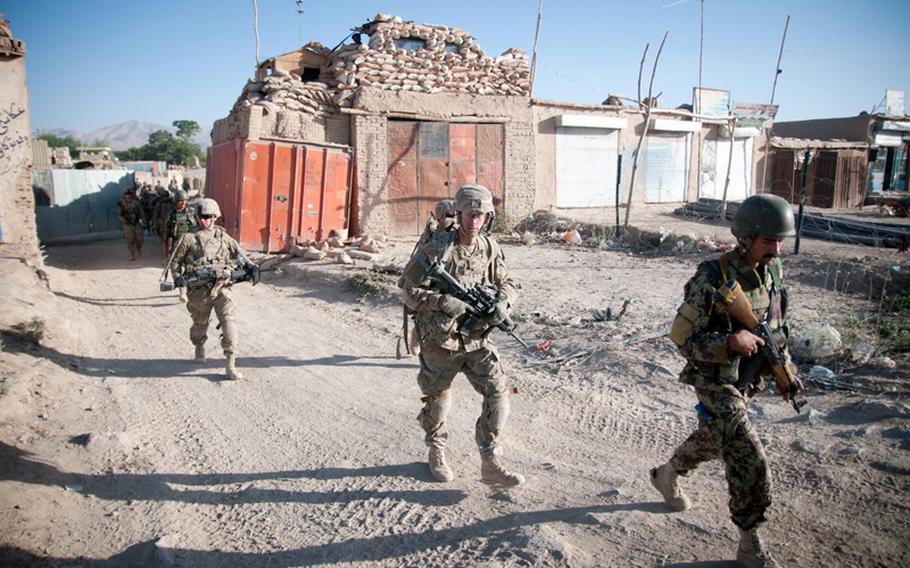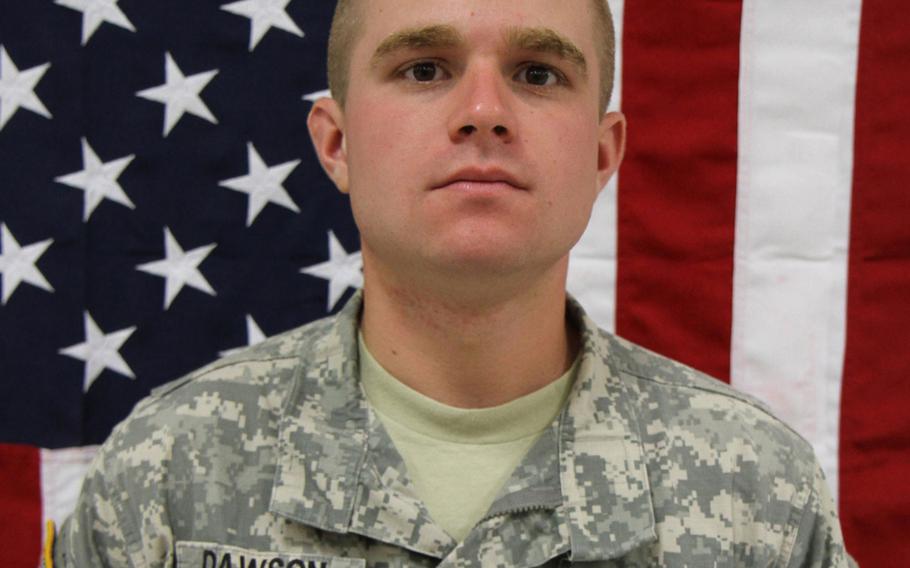 KABUL, Afghanistan — A suicide bomber struck a coalition convoy traveling along Jalalabad Road in eastern Kabul, wounding one Afghan civilian in an attack that capped off a particularly violent week in the country.
A spokesman for the Resolute Support mission said no foreign troops were harmed in the blast.
The latest bombing was the third attack to take place in Afghanistan on Friday.
Separate suicide attacks in the eastern provinces of Ghazni and Nangarhar left a total of 16 dead and four wounded, officials said.
The Taliban claimed responsibility for the Nangahar strike — which targeted a NATO convoy moving through the provincial capital of Jalalabad — in which four Afghan civilians died. No U.S. or NATO troops were injured in that attack.
In Ghazni, 12 civilians were killed after the minivan in which they were traveling ran over a roadside bomb, according to official reports.
The insurgent group didn't claim responsibility for the Kabul bombing or Ghazni attack.
Friday's attack in Jalalabad comes three days after a U.S. servicemember was killed and eight others injured when an Afghan soldier opened fire on coalition troops in that city. The insider attack took place at the provincial governor's compound after a meeting with a delegation from the U.S. Embassy and local Afghan officials.
The Defense Department identified the dead soldier as Spc. John Dawson. He was attached to 3rd Brigade Combat Team, 101st Airborne Division stationed at Jalalabad Air Field.
On Thursday, a similar attack was carried out against Afghan court officials in Mazar-e-Sharif in northern Afghanistan. The Taliban also claimed credit for that attack, in which at least 10 people died.
"Once again, the Taliban has displayed their complete contempt for the safety of Afghan civilians," Brig. Gen. Wilson Shoffner, deputy chief of staff for communications for Resolute Support, said in a statement on the attack in Mazar-e-Sharif.
Officials from the National Directorate of Security, Afghanistan's intelligence agency, detained a member of the Afghan Army's 201st Corps, the Afghan unit assigned to partner with U.S. forces in Jalalabad, in connection with the attack. The detainee and the shooter were both attached to the joint Afghan-U.S. security detail assigned to protect the group of visiting American diplomats.
The Taliban-affiliated insurgent group Hezb-i-Islami claimed responsibility for that shooting. The group's spokesman, Zubair Sediqi, said the gunman was their agent inside the ANA unit.
Earlier this year, President Barack Obama announced a plan to delay U.S. troop withdrawals from Afghanistan, opting to keep American troops in country through the entire 2015 fighting season. Currently, 9,800 U.S. troops are stationed in Afghanistan, assigned with training and advising the country's national security forces.
Zubair Babakarkhail contributed to this report.
munoz.carlo@stripes.com Twitter: @NatSecCarlo