Afghan official: Death toll from massive US bomb rises to 94, including 4 ISIS commanders
by
Phillip Walter Wellman
April 15, 2017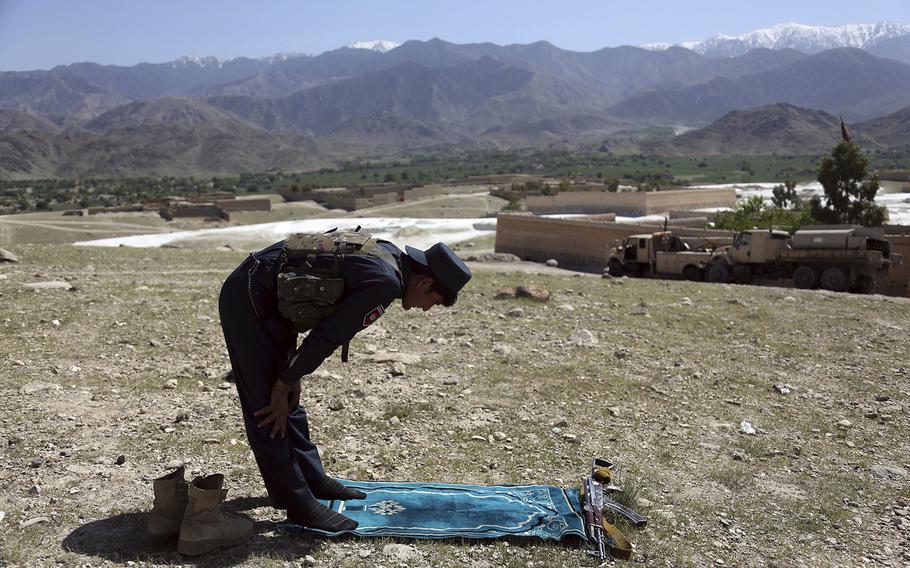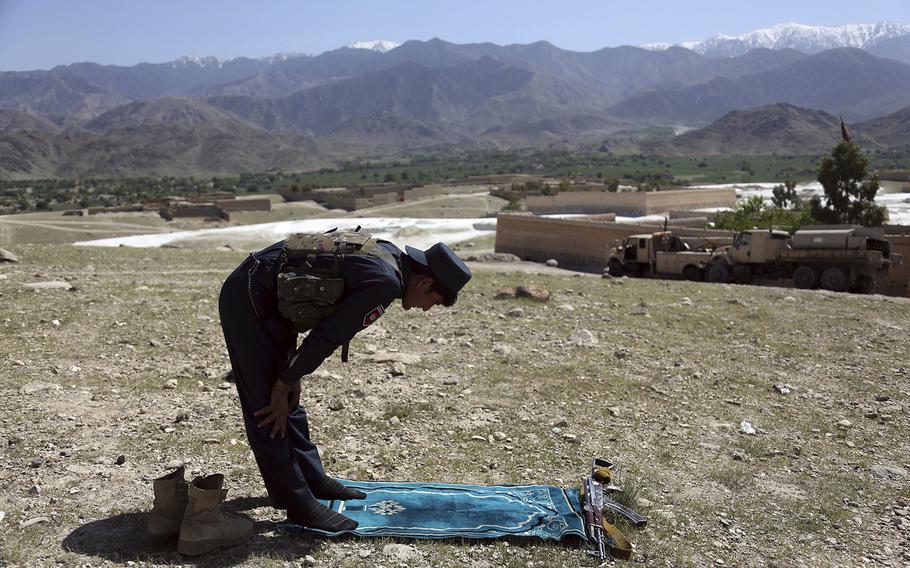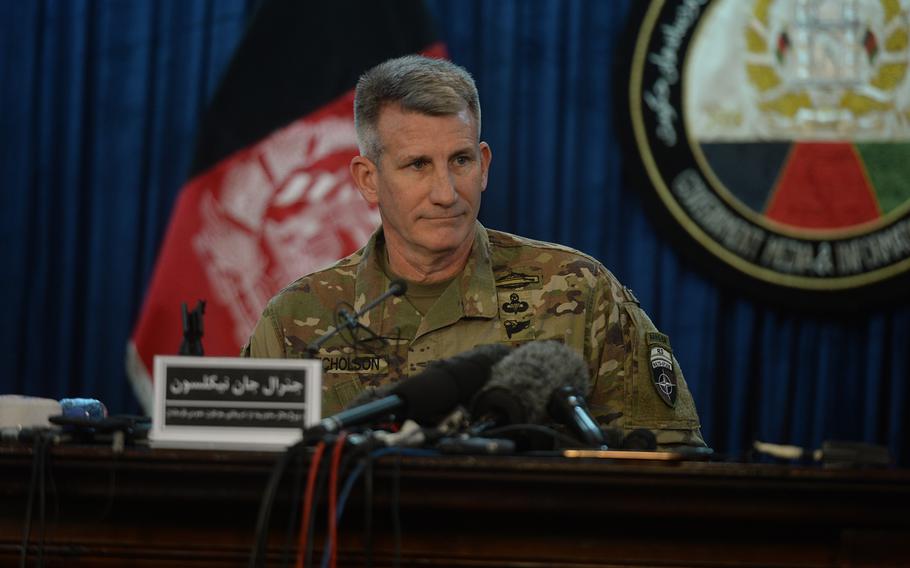 KABUL, Afghanistan — At least 94 Islamic State militants were killed by the largest non-nuclear bomb ever used in combat, an Afghan army spokesman said Saturday.
Maj. Sherin Aqa, head of public affairs for the 201st Corps in eastern Nangarhar province, where the Air Force dropped the bomb, said ISIS commanders are among the dead.
"Our latest reports indicate that four main commanders are among the 94 people killed," Aqa told Stars and Stripes.
He said there are still no signs of civilian casualties. An initial assessment said 36 militants had been killed.
The GBU-43B Massive Ordnance Air Blast bomb, referred to as the "mother of all bombs," targeted an ISIS tunnel complex in Nangarhar's Achin district, where the group has been operating for about two years.
"This was the right weapon against the right target," Gen. John Nicholson, commander of U.S. Forces-Afghanistan, told a news conference Friday.
For four weeks prior to the bombing, Afghan special forces tried to penetrate the area, but they were unsuccessful due to the difficult terrain and a belt of improvised explosive devises planted by ISIS fighters, Gen. Dawlat Waziri, spokesman for Afghanistan's Defense Ministry said.
Afghans have since resumed offensive operations against ISIS, Waziri said.
The United States, as part of its counterterrorism mission in Afghanistan, has been helping Afghan forces battle the local ISIS branch known as Islamic State-Khorasan Province since last year.
Since then, the number of ISIS fighters has dropped to between 600 and 700 from up to 3,000, according to U.S. officials.
The militants have claimed responsibility for a number of high-profile attacks across Afghanistan, including the storming of a military hospital in Kabul last month that killed 50 people. The latest attack claimed by the group occurred on Wednesday when a suicide bomber blew himself up near the Afghan Defense Ministry killing five people.
On April 8, U.S. Special Forces soldier Staff Sgt. Mark R. De Alencar was killed in Nangarhar as part of American efforts to combat the group.
Zubair Babakarkhail contributed to this report.


wellman.phillip@stripes.com Twitter: @PhillipWellman
---
---
---