Afghan forces struggling to reclaim lost territory, watchdog says
by
Phillip Walter Wellman
July 31, 2018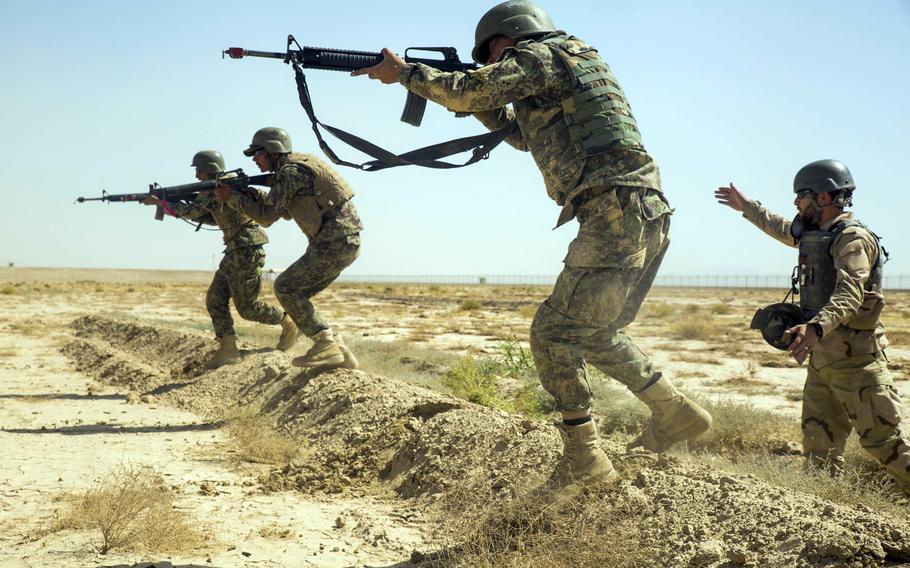 KABUL, Afghanistan — Afghan security forces are fighting Taliban insurgents to a stalemate, a U.S. government watchdog said in a new report.
The Afghan government controlled or influenced about 56 percent of the country's 407 districts as of May 15, the same number as last quarter. Meanwhile, insurgents lost control or influence in three districts.
The figures, provided by U.S. Forces-Afghanistan, were in a report issued late Monday by the Special Inspector General for Afghanistan Reconstruction, or SIGAR. It also said the number of people living under government and insurgent control remained the same over the last quarter despite an intense aerial campaign by U.S. and Afghan forces.
The government in Kabul aims to win control or influence territory where 80 percent of the country's population lives by the end of next year. As of mid-May, 65 percent of Afghans lived in such areas, SIGAR said.
The report also highlighted continuing manning shortfalls in the government's security forces.
"According to Afghan-reported force-strength data, (Afghan forces) may have increased in size since last quarter to 314,242 personnel, but the force has lost 8,500 personnel since April 2017, and 5,353 since April 2016," SIGAR said, adding that Afghan forces were only 89.3 percent of their goal strength.
Congress created SIGAR in 2008 to provide independent oversight of U.S.-funded reconstruction efforts in Afghanistan. Since 2002, Washington has appropriated roughly $126 billion for relief and reconstruction in the country, most of which has been spent on security.
SIGAR reiterated its call for certain data to be declassified to help better gauge the success of U.S. efforts in the country.
Casualty figures and exact attrition rates among Afghan troops and police, as well as data on the state of their equipment are all being withheld from the public, SIGAR said.
The number of targets associated with Taliban financing and an assessment of revenue denied to the insurgency because of U.S. airstrikes is also being kept secret, SIGAR said.
Under the Trump administration's South Asia strategy, the U.S. has intensified airstrikes, dropping almost 3,000 munitions over the country during the first half of 2018 — a higher number for that period than during the surge of 2010, when about 100,000 American troops were in Afghanistan.
Under new rules, the U.S. has been targeting drug labs used by the Taliban to generate revenue. U.S. military officials say the ongoing strikes have cost the Taliban $220 million.
SIGAR, however, has questioned that figure and whether the drug lab attacks — which have included American B-52 and F-22 aircraft and Afghan A-29s, as well as artillery rocket systems — would have any lasting impact. "Operating these aircraft costs anywhere from $9,798 per hour for an F/A-18 to $35,294 per hour for an F-22 ... destroyed labs, on the other hand, are quickly and easily replaced with minimal cost."
Washington's aim is to push the Taliban to the negotiating table and bring an end to America's longest war, now in its 17th year.
Despite the statistics published by SIGAR, Gen. John Nicholson, the U.S. top commander in Afghanistan, said last week that recent steps towards peace prove the U.S. strategy is working.
wellman.phillip@stripes.com Twitter: @pwwellman
---
---
---