Afghan attack that kills US diplomat, troops marks deadly day
---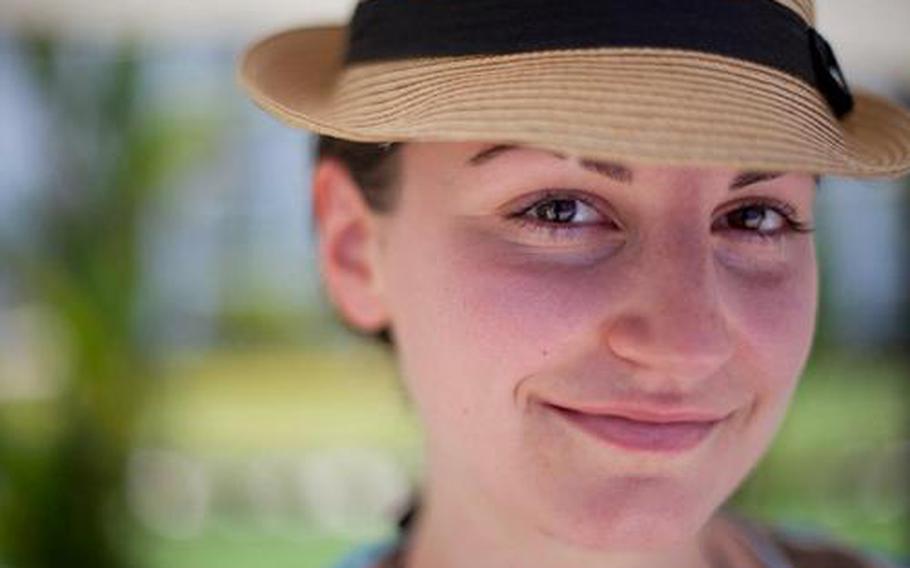 KABUL - The bomb attack in southern Afghanistan that killed five Americans on Saturday, including a State Department diplomat, marked the deadliest day of the year for Americans and was a reminder of the country's continuing instability even as foreign troops withdraw.
Three U.S. servicemembers were killed, as well as a Defense Department civilian and the foreign service officer, Anne Smedinghoff, 25, who had only recently been assigned to the U.S. Embassy in Kabul.
Four other State Department employees were injured, one critically, according to a statement from U.S. Secretary of State John Kerry.
A sixth American, a DOD civilian, was killed in a separate attack in eastern Afghanistan on Saturday.
Smedinghoff was among a group of Americans and Afghans on their way to donate books to a school in the capital of the southern province of Zabul, according to Kerry's statement. Their convoy was hit by a powerful car bomb in an attack that also killed an Afghan doctor. Zabul's governor was nearby, but escaped unhurt.
The Taliban took responsibility for the attack and said a suicide bomber in a station wagon had carried it out. Taliban spokesman Qari Youseff Ahmadi claimed that 13 foreigners were killed, though the Taliban often exaggerate death tolls.
The attack came just days after a suicide bombing and gun battle at a courthouse in the western province of Farah left about 50 people dead and 90 wounded. The violence underscores the continuing instability in parts of Afghanistan less than 21 months before all international combat troops are scheduled to leave the country.
Despite some hope that peace talks could soon start in Qatar, Ahmadi vowed the Taliban would step up attacks this summer.
"We already said that we will fight as long as there is a single foreign fighter in Afghanistan," he said.
Smedinghoff had been selected to assist Kerry during his recent visit to Afghanistan, a high honor for a foreign service officer.
"She was everything a Foreign Service officer should be: smart, capable, eager to serve, and deeply committed to our country and the difference she was making for the Afghan people," Kerry said in the statement. "She tragically gave her young life working to give young Afghans the opportunity to have a better future."
"We also honor the U.S. troops and Department of Defense civilian who lost their lives, and the Afghan civilians who were killed today as they worked to improve the nation they love," Kerry's statement said.
The safety of U.S. diplomats was thrust into the spotlight in September, when militants stormed the U.S. consulate in Benghazi, Libya, killing the U.S. ambassador, Chris Stevens, and three other Americans. The attack brought harsh criticism on the Obama Administration's handling of diplomatic security and Congressional hearings on what went wrong in Benghazi.
According to a statement Smedinghoff's parents released to The Washington Post, she had joined the foreign service three years ago after graduating college, first working in Caracas, Venezuela.
"We are consoled knowing that she was doing what she loved, and that she was serving her country by helping to make a positive difference in the world," the statement reads. "She was such a wonderful woman - strong, intelligent, independent, and loving."
Zubair Babakarkhail contributed to this report.
---
---
---
---