Afghan Air Force pilot training program in US ends after nearly half go AWOL
by
Corey Dickstein
May 2, 2019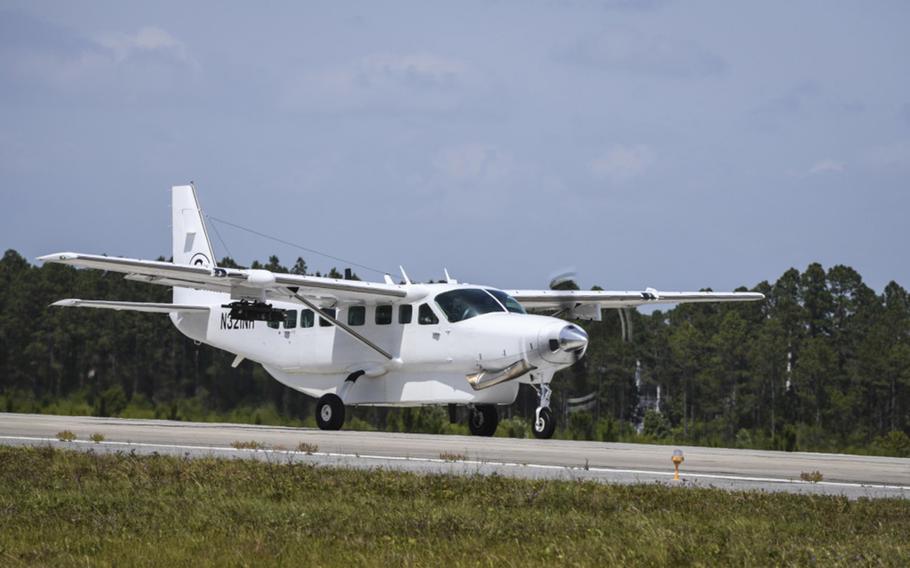 WASHINGTON – The Pentagon quietly ended a program to train Afghan Air Force pilots in the United States after nearly half of the course attendees disappeared, according to a Defense Department watchdog report released this week.
More than 40 percent of the Afghan pilots sent to train on the AC-208 Combat Caravan lightweight reconnaissance aircraft went absent without leave while in the United States, according to a quarterly report of the Special Inspector General for Afghanistan Reconstruction, or SIGAR. The report, which was released Tuesday, did not detail precisely how many Afghan pilots deserted the training program, which has been conducted at the Fort Worth Meacham Airport in Texas.
One class of Afghan aviators successfully completed the course in the United States, according to the report. Two subsequent classes have been suspended. Their pilots – the ones who did not desert – have already been sent back to Afghanistan, where they will continue training on Cessna-built aircraft capable of carrying Hellfire missiles, which has been used in combat in Iraq and Afghanistan.
The U.S. Air Force will also end another training program next year for Afghan pilots in the United States, according to the report. Training for Afghan pilots to fly the A-29 Super Tucano light attack aircraft will move to Afghanistan in late 2020, SIGAR reported.
That training has been conducted at Moody Air Force Base, just outside Valdosta, Ga. While the program has also been plagued by desertions, SIGAR reported it will be disbanded because enough Afghan pilots will have been trained to fly that aircraft by that time.
In 2015, two Afghan pilots assigned to Moody disappeared, launching a manhunt. At least one of the missing men was later found in Virginia. Three other Afghan servicemembers who were reported missing in 2014 from a training exercise in Cape Cod, Mass., were apprehended in Niagara Falls, N.Y., as they attempted to enter Canada, officials said at the time.
Training for Afghan pilots on the A-29 was expected to continue in Mazar-e-Sharif in northern Afghanistan after the program at Moody is concluded, SIGAR reported.
As of February, the United States has spent about $8.4 billion to support and develop the Afghan Air Force, including providing 170 aircraft, according to SIGAR. To date, the Afghan Air Force has 119 fully qualified pilots and dozens more in training.
dickstein.corey@stripes.com Twitter: @CDicksteinDC