7 US troops killed in Iraq helicopter crash identified
by
Chad Garland
March 16, 2018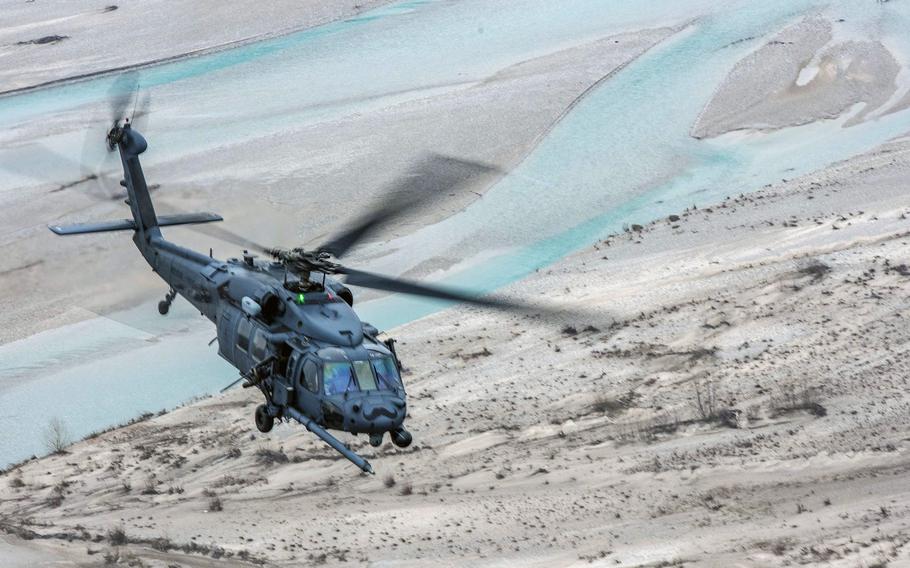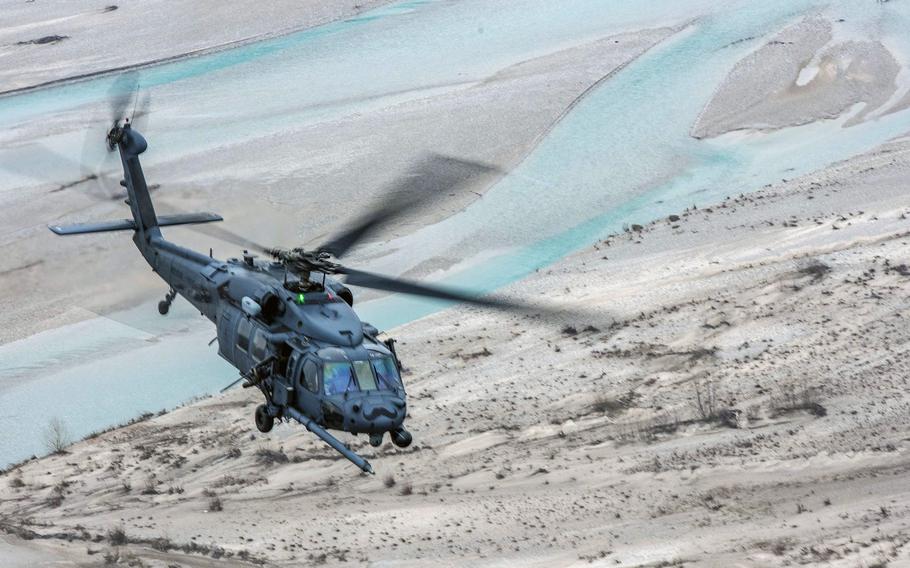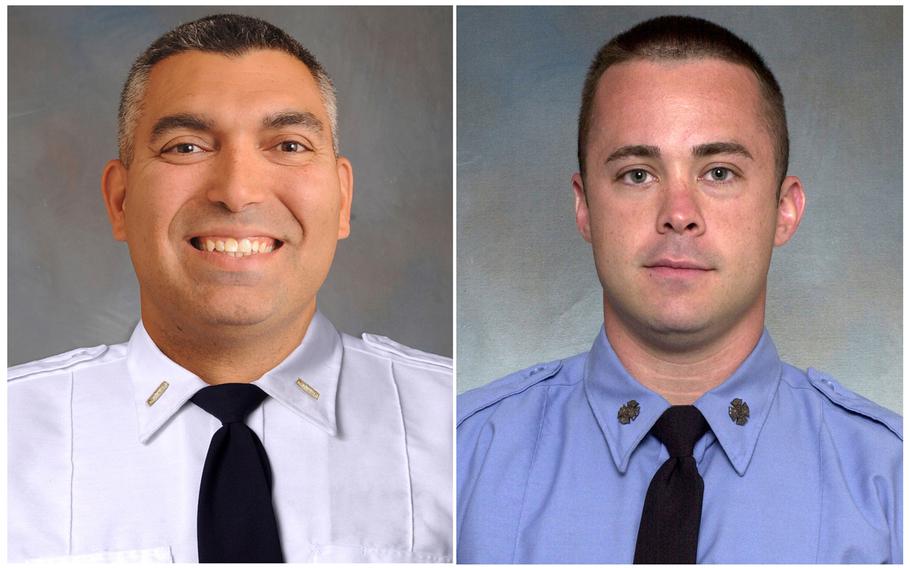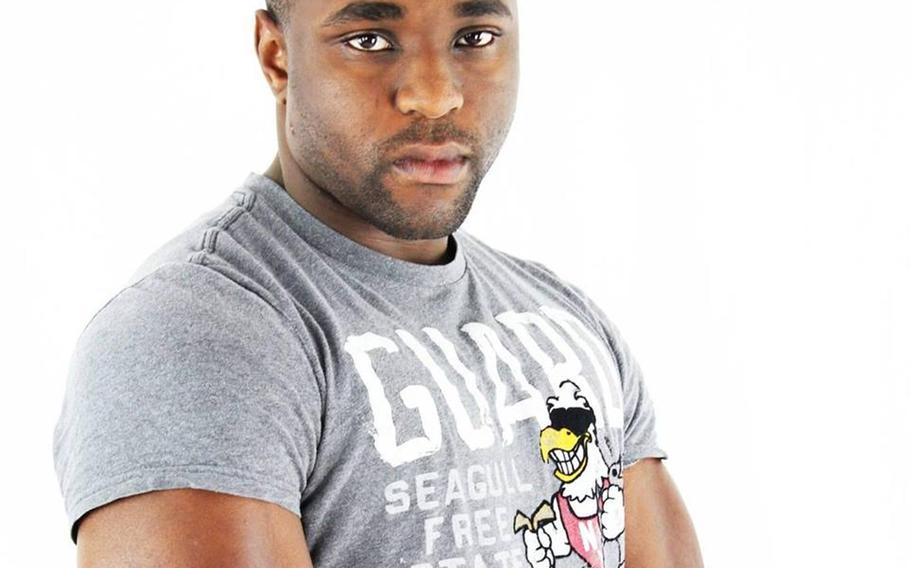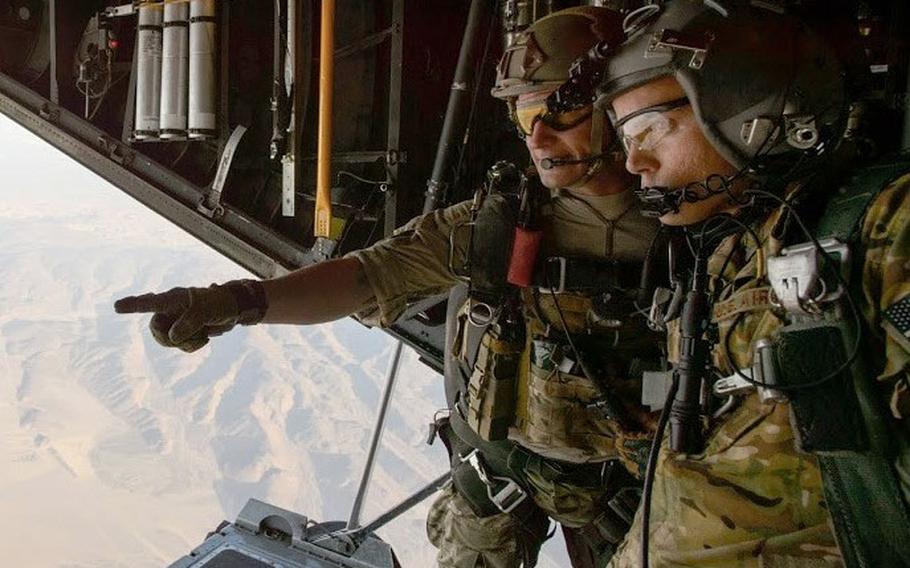 The seven U.S. servicemembers killed Thursday night in a helicopter crash in western Iraq near the Syrian border have been identified.
The Department of Defense statement confirmed some of the casualties were members of the New York Air National Guard's 106th Rescue Wing, based in Westhampton Beach on Long Island.
The airmen were identified as Captain Mark K. Weber, 29, of Colorado Springs, Colorado; Captain Andreas B. O'Keeffe, 37, of Center Moriches, New York; Captain Christopher T. Zanetis, 37, of Long Island City, New York; Master Sergeant Christopher J. Raguso, 39, of Commack, New York; Staff Sergeant Dashan J. Briggs, 30, of Port Jefferson Station, New York; Master Sergeant William R. Posch, 36, of Indialantic, Florida; and, Staff Sergeant Carl P. Enis, 31, of Tallahassee, Florida.
Weber was was assigned to the 38th Rescue Squadron at Moody Air Force Base, Georgia; Posch and Enis were assigned to the 308th Rescue Squadron, Air Force Reserve, at Patrick Air Force Base, Florida, according to the official statement.
A post on the Facebook page for Long Island's Commack Fire Department paid respects to Christopher Raguso, a lieutenant with the department's Company 4 and the New York Fire Department. The Air Guardsman was a flight engineer on the chopper, the post read.
In a statement to The Associated Press, Commack fire Commissioner Jerome Quigley called Raguso "a great father and great role model."
Raguso leaves a wife and two daughters, ages 6 and 5.
Fire marshal Christopher "Tripp" Zanetis, a New York City firefighter since 2004, was identified by the Associated Press and FDNY as another victim of the crash.
Raguso and Zanetis, were "truly two of New York City's bravest," New York Mayor Bill de Blasio said in a statement.
New York City Fire Commissioner Daniel Nigro said Raguso and Zanetis "bravely wore two uniforms in their extraordinary lives of service" with the fire department and the U.S. armed forces.
"He was a very stand-up, moral, ethical person, up one side and down the other," Zanetis' father told the New York Post. "He just wanted to be of service. He served people in the fire department and in the military and was going to do the same thing as a lawyer."
Also aboard the helicopter was Staff Sgt. Dashan Briggs, according to his cousin Briana Thompson, who spoke to Stars and Stripes via Facebook Messenger. In a post that included a video of members of the unit rescuing a baby in Houston following Hurricane Harvey, she said Briggs was a husband and father of two children.
"I'm so proud of your accomplishments," she wrote. "You were such an amazing man all around."
Air Force Staff Sgt. Carl Enis, a 31-year-old Pinecrest, Fla., native, was also identified by media reports as among those killed in the crash.
Enis served as a pararescueman and was a member of the 308th Rescue Squadron from Patrick Air Force Base, according to reports.
"I am speechless and I am heartbroken," Dan Sherraden, one of Enis' friends, posted on Facebook on Friday.
The HH-60 Pave Hawk helicopter crash did not appear to be the result of enemy activity, according to a statement from the U.S.-led operation battling the Islamic State in Iraq and Syria.
Used by the Air Force for combat search and rescue, the Pave Hawk was on a routine transit flight when it went down near the town of Qaim in Anbar province, officials said. The statement did not say how many personnel were aboard, but earlier media reports citing U.S. officials gave the number as seven.
A second helicopter accompanying it immediately reported the crash and a quick reaction force of Iraqi and coalition forces secured the scene, officials said.
"We are grateful to the Iraqi security forces for their immediate assistance in response to this tragic incident," said Brig. Gen. Jonathan P. Braga, director of operations for Combined Joint Task Force – Operation Inherent Resolve. "This tragedy reminds us of the risks our men and women face every day in service of our nations. We are thinking of the loved ones of these servicemembers today."
President Donald Trump tweeted Friday that their sacrifices "will never be forgotten."
On their Facebook profiles, some Air Force members and veterans in a group for Pave Hawk crew members and others began replacing their profile photos with images of two green footprints with a black ribbon, on which was written the Air Force pararescue motto, "That others may live."
Danielle Youngberg, whose profile read she works for the Air Force, wrote about one of the servicemembers lost in the crash.
"This has been a season of goodbyes, but this last one has hurt the most," she wrote, along with recollections about the unnamed man. "To those that pray, lift up the rescue community tonight. To those that don't, we could use some peace and compassion for the (seven) lives lost and the families forever changed."
The U.S.-led coalition battling ISIS insurgents in Iraq and Syria have an outpost in Qaim, which is located near the Syrian border. The anti-ISIS campaign accelerated through much of last year, as coalition and Iraqi forces battled to take back a string of cities and towns.
Prime Minister Haider al-Abadi declared victory in July over ISIS in Mosul. In the following months, Iraqi forces retook a handful of other ISIS-held towns, including Tal Afar in August, Hawija in September and Qaim in October. In November, Iraqi forces retook the last Iraqi town held by ISIS — Rawah, near the border with Syria.
The U.S.-led coalition has continued to work with Iraq and Syrian Democratic Forces to shore up the border region and make certain foreign fighters and insurgents can't move freely across the region.
So far this year, two other Americans have died in Iraq in noncombat incidents. A third American died in a noncombat incident in Bahrain earlier this month.
The incident Thursday is the first fatal U.S. helicopter crash since the U.S. launched its anti-ISIS campaign in late 2014.
The first American to die in the campaign, a Marine corporal, was killed in October 2014 after he and another crewmember bailed out of an MV-22 Osprey, when it lost power shortly after takeoff from the USS Makin Island, an amphibious ship.
The crash Thursday is the second deadly aviation incident for the U.S. military in as many days, after a Navy F/A-18 Super Hornet crash off the coast of Florida on Wednesday killed both crew members aboard.
garland.chad@stripes.com Twitter: @chadgarland