7 killed in aircraft crash at base in Afghanistan
By
Heath Druzin druzin.heath@stripes.com
April 29, 2013
---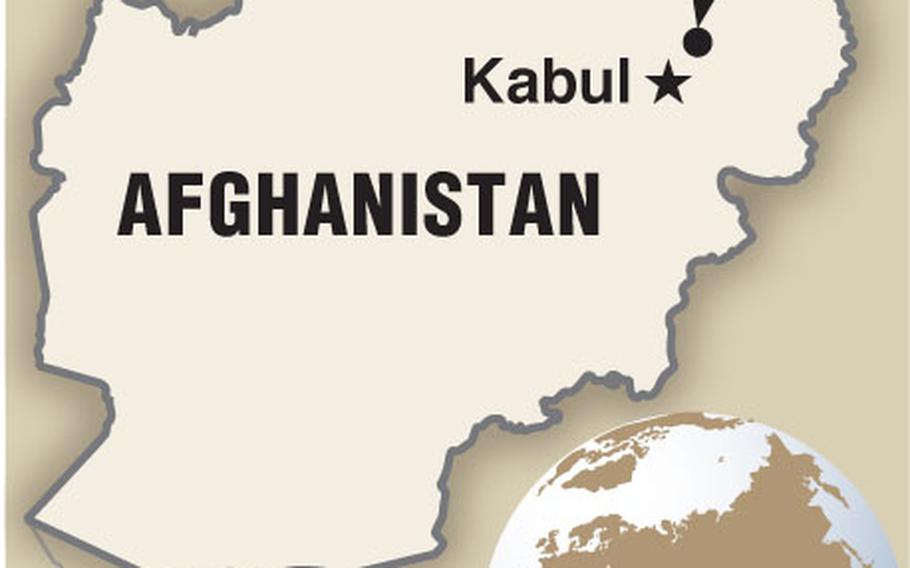 KABUL — A civilian cargo plane crashed Monday north of Kabul, just two days after four airmen were killed in the crash of an MC-12 aircraft near Kandahar Air Field in southern Afghanistan.
The cargo plane crashed about 3:30 p.m. shortly after takeoff at Bagram Air Field, north of the capital, and emergency crews were still on the scene early Monday evening, according to an official with the NATO-led International Security Assistance Force.
The plane - owned by National Airlines, an Orlando, Florida-based subsidiary of National Air Cargo - was carrying vehicles and other cargo, National Air Cargo Vice President Shirley Kaufman told The Associated Press. She said those killed were four pilots, two mechanics and a load master, who was responsible for making sure that the weight and balance of the cargo is appropriate. Five of the seven fatalities were from Michigan, said Kaufman. "We are not yet releasing the identities of the colleagues we lost out of respect for their families who need a little more time to reach other loved ones," she said in an email to the AP.
The plane crashed on the runway and a wing caught fire, according to Zamarai Nasari, the police chief for Bagram district, where the base is located.
The international military coalition relies heavily on contracted aircraft to haul troops and supplies across Afghanistan, where poorly maintained roads and buried bombs make ground transport difficult and dangerous.
Late Sunday, the Defense Department released the identities of the four airmen killed in the crash of the MC-12 aircraft.
A Pentagon news release said the cause of the crash on Saturday remains under investigation. It said, according to initial reports, there was no indication of enemy activity in the area at the time of the crash.
Capt. Reid K. Nishizuka, 30, of Kailua, Hawaii, and Staff Sgt. Richard A. Dickson, 24, of Rancho Cordova, Calif., worked at Beale Air Force Base, Calif. Nishizuka was assigned to the 427th Reconnaissance Squadron, and Dickson was assigned to the 306th Intelligence Squadron.
Also killed were Capt. Brandon L. Cyr, 28, of Woodbridge, Va., and Staff Sgt. Daniel N. Fannin, 30, of Morehead, Ky. Cyr was assigned to the 906th Air Refueling Squadron at Scott Air Force Base, Ill. Fannin was assigned to the 552nd Operations Support Squadron at Tinker Air Force Base, Okla.
Fannin was a sensor operator who joined the Air Force in 2001 after graduating from high school in Morehead, according to a report from KOCO.com, a local ABC news affiliate in Oklahoma City. He is survived by his wife of Oklahoma City, according to the report.
The MC-12 is a medium-to-low altitude, twin-engine turboprop aircraft, the military version of the civilian Beechcraft Super King Air. Its primary mission is providing intelligence, surveillance and reconnaissance support directly to ground forces.
Saturday's crash was just one in a spate of accidents involving coalition aircraft.
On April 3, an F-16 fighter-bomber crashed about 10 miles south of the Bagram Air Field runway. The pilot, who was killed, was returning from a routine air support mission.
In March, two helicopters crashed within a week. The pilot of an OH-58 Kiowa helicopter died when the chopper crashed in Kandahar province. A Black Hawk crashed outside Kandahar city, killing five U.S. servicemembers.
In all of those instances, the NATO-led coalition said there was no enemy activity reported in the area.
In February, a U.S. helicopter crashed in eastern Kapisa province. Coalition officials said no one was seriously injured in that incident, for which the Taliban claimed responsibility. It, too, was under investigation.
Stars and Stripes reporter Jennifer H. Svan contributed to this report.
---
---
---
---